How to Ask A Girl To Be Your Valentine (26 Clever Tips)
by
admin
January 5, 2023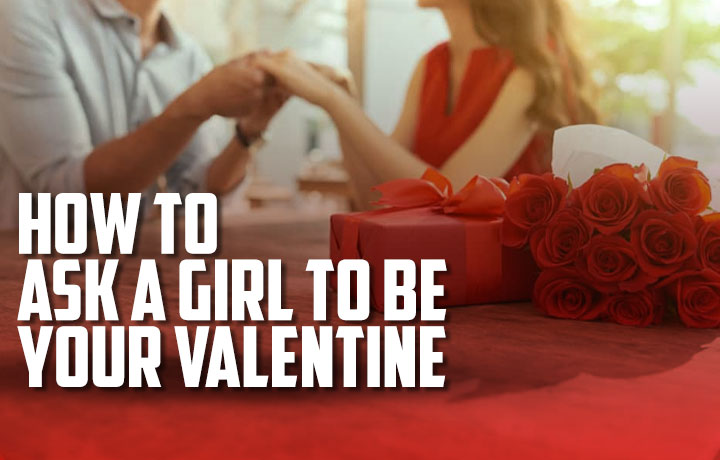 Asking your girlfriend to be your valentine must be hesitant. Right? What if she doesn't respond properly or leaves you hanging? Still, it is worth trying rather than not doing anything and regretting later. There are different ways to ask a girl to be your valentine. You can impress her in a moment.
When should you ask a girl to be your valentine? Make sure you have a plan first, then ask her out. It is better if you ask her to be your valentine a week before. It helps her think about whether she wants to go with you or not. The last minute can create unlikely situations.
Here are some ideas about how to ask a girl to be your valentine.
1. Text her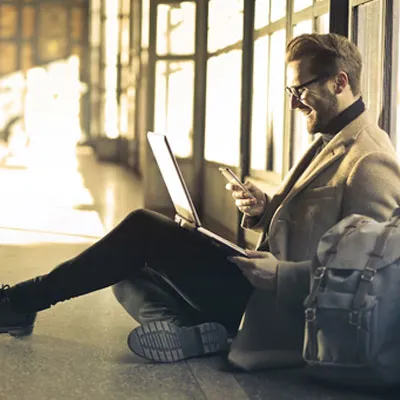 How to ask a girl to be your Valentine over text? You can simply ask her to be your valentine by text. You can send a simple and straightforward text that you would love to see her on valentine. Tell her that you will pick her up at 7 pm and take her someplace special.
2. Send a written note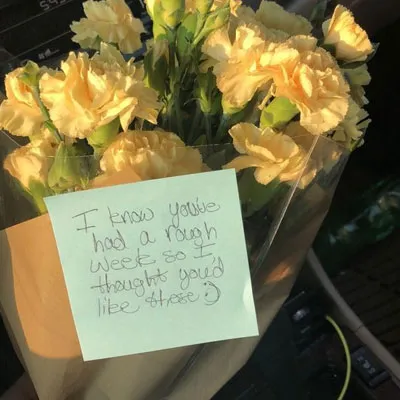 If you don't want to send a text. You can send her a written note. Write something from the core of your heart. Something that can show her that you care about her. This way she can't deny being your valentine.
You can use transparent sticky notes of any color that your girlfriend loves, to write your message (A special note to make her feel special).
3. Send her a picture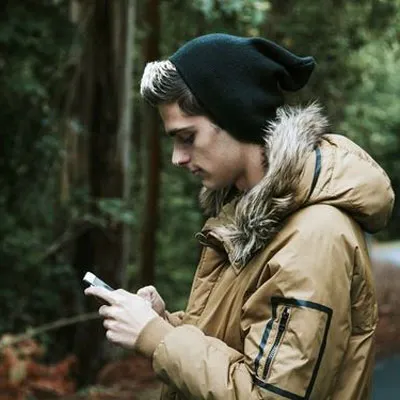 Visuals work better than text. You can send her an image with this question over the image. You can also send an image with a quote written over it. It is favorable that she will give an affirmative answer.
4. Deliver a heart shaped pizza at her home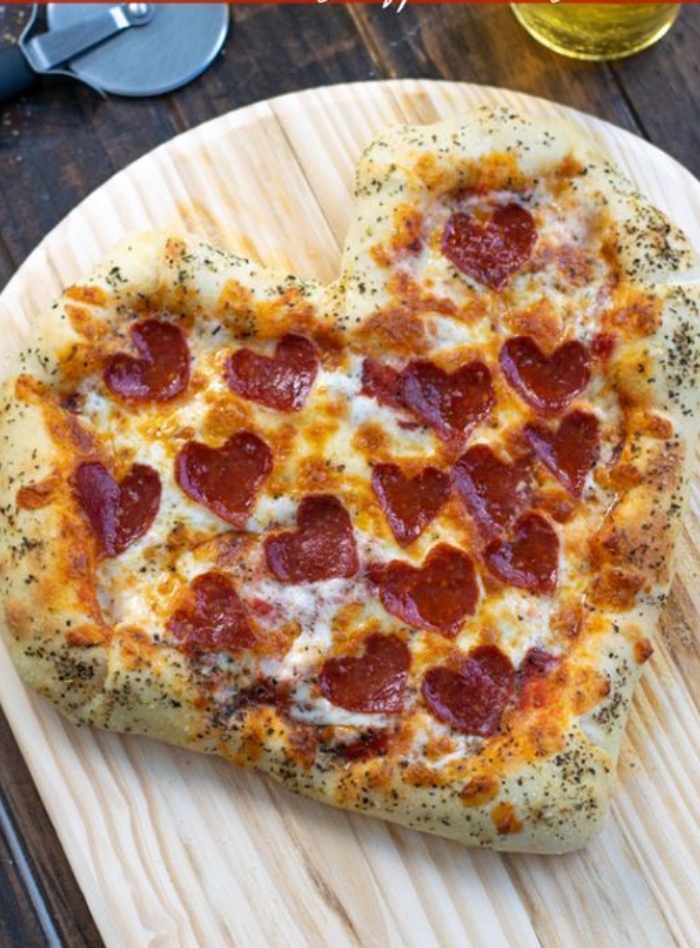 Valentine pizzas are just love. They are heart shaped and are filled with cheese. Send this special pizza to your girl with a note. The note could be "will you be my valentine".
5. Send her a mini gift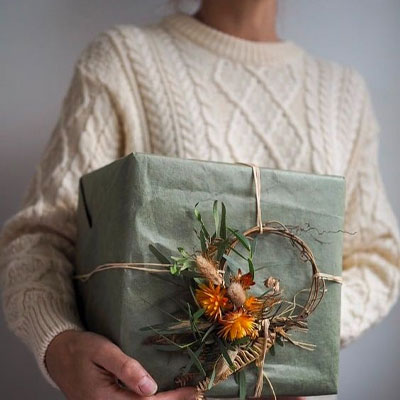 You can send her a gift. You don't have to buy something expensive to impress her. Every small struggle matters. Buy something meaningful you think she will love. And ask her on a note saying Will you be my valentine?
Related: Gifts ideas for your girlfriend
6. Take her to a music concert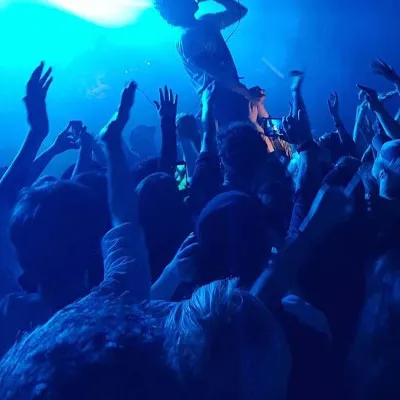 How to ask your crush to be your Valentine? Buy tickets for her favorite music band in advance and bring her to the concert. At the end of the concert, you can ask her if she wants to be your valentine or not.
7. Buy her flowers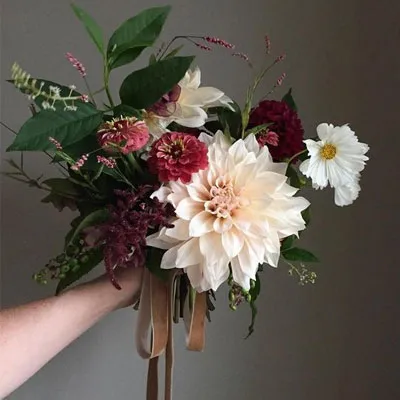 Who doesn't love flowers? Buy some rich-colored flowers. And attach a small note with it. Even if you are sending the flowers or handing her over, don't forget to attach the note with the flower bouquet.
If she do not like flowers, you can also opt for artificial flower bouquet or anything like flower lamp that represents your lover for her
8. Amuse her with your skills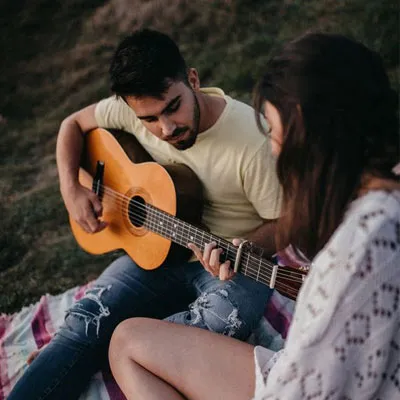 If you know how to sing, play guitar, drum, or something else. Play it for her and ask her to be your valentine. Gestures matter and she will admire your efforts for her.
9. Buy her chocolates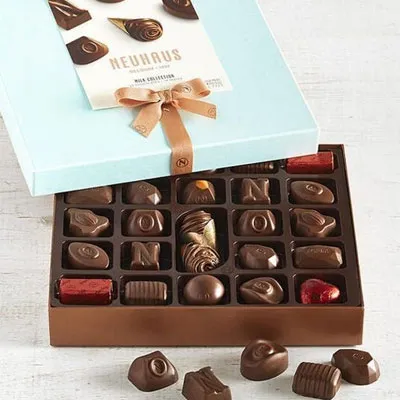 Chocolates are a sign of showing passion, love, and care about someone. Keep in mind the idea of asking her to be your valentine and send her chocolates. You can buy different shapes of chocolates available in stores.
10. Write in her diary/workbook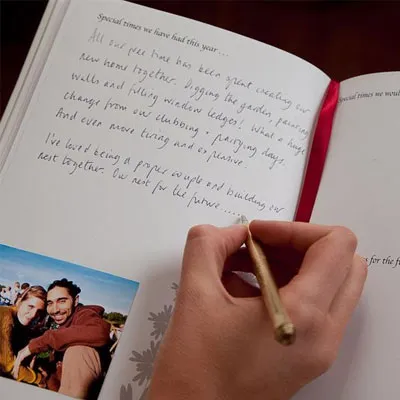 Write "can you be my valentine" in her notebook or somewhere she can't anticipate. She must be surprised to see it. You can write it when she is not near you to amaze her later or you can write it before her.
Draw somwthing unique for her in the dairy. Take ideas from our list of painting ideas for lover.
11. DIY (Do It Yourself)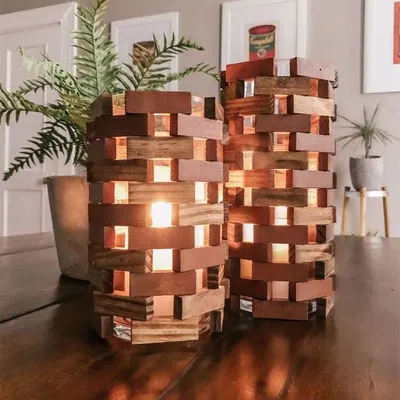 To get a positive response from her. First, you need to impress her. You can find a lot of ideas on Pinterest. Search for some DIY ideas, and choose the one that suits your girlfriend/crush's liking. She will be impressed that you are striving for her to say Yes to your question.
12. Cook for her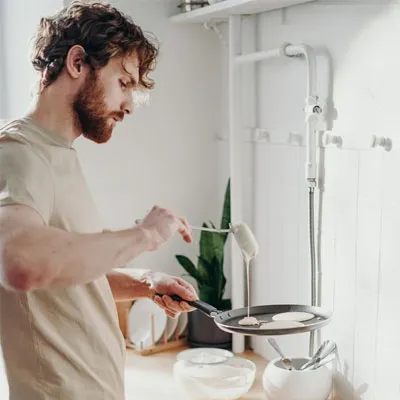 Make something yummy for her. Good food can change the mood of a person. Cook something that she loves to eat. Let your efforts be the one to get her to agree on going out on valentine's day.
13. Text something funny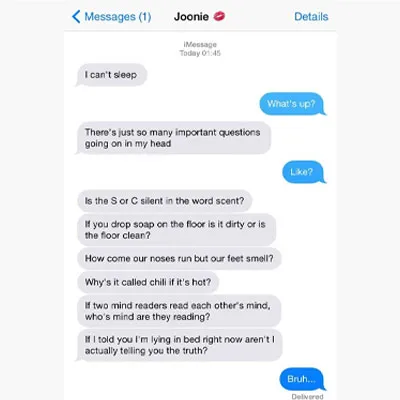 Instead of sending a simple text. Ask her to be your valentine by saying something funny. Your humor can make her laugh. And girls like boys with a good sense of humor. So, it can be a plus point for you to get her out on valentine's.
Friends can always be the lifesaver. If you have no idea in your mind how to ask her. Ask her friends, and let them help you with it. Her friends can give you some ideas according to her Get help from friends
personality, what she prefers and what not.
Related: Things someone like to do with friends
14. Over the tea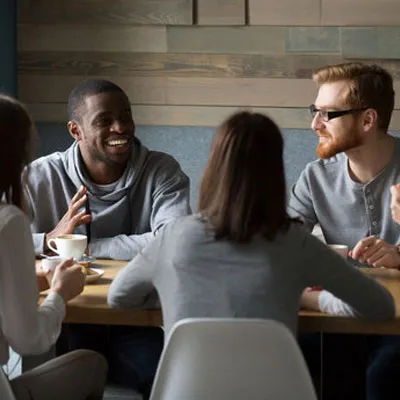 If you are sitting with her over a cup of tea or coffee or planning to do so. It is a good chance to ask her face-to-face. Find the right time to bring up this conversation and raise the question if she wants to meet you on valentine's day or not.
15. Make a chocolate bouquet for her by yourself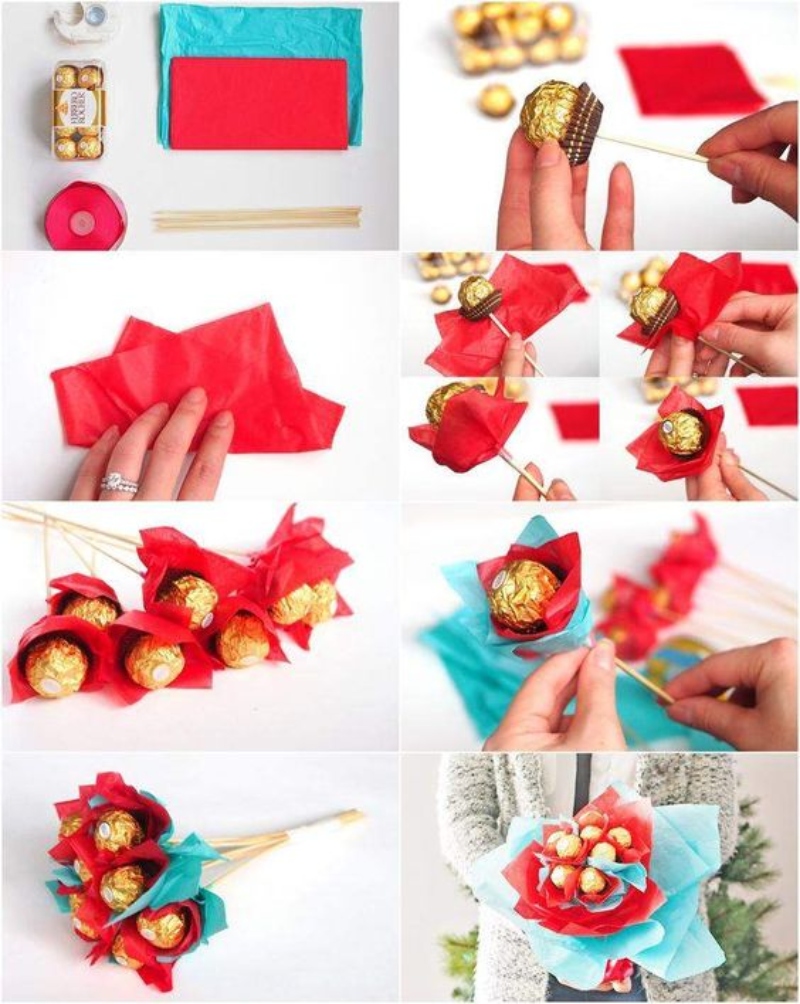 Girls love bouquet and chocolates both. So make a combo of bouquet and choclate and the special thing is do it with your hands and tell her later to make her say awwww…
16. Be well-dressed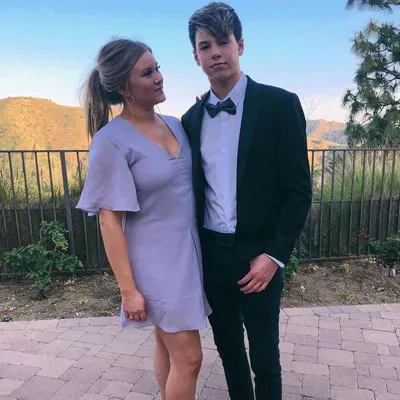 Girls find boys with good dressing really handsome and attractive. Keep everything simple and classy. Make a plan with her of going out. Be well dressed and meet her. Simply ask her if she wants to be your valentine. Sometimes simple gestures can last a longer remake in someone's heart.
17. Flirty text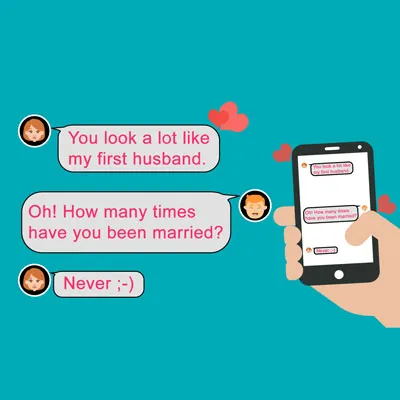 Sometimes a flirty text can make your plans turn out into something serious. And sometimes flirty texts can lead to misinterpretations and misunderstandings. So make sure that the other person understands what you want to say in your flirtatious text.
Related: 21 Questions to Ask In A New Relationship
18. Call her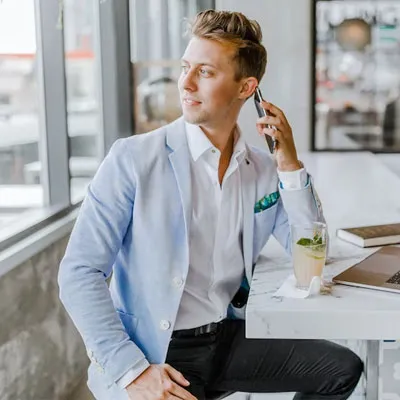 If you don't want to text or meet in person. And prefer talking on call then call her. It is a simple and straightforward way to ask her to be your valentine.
19. Play games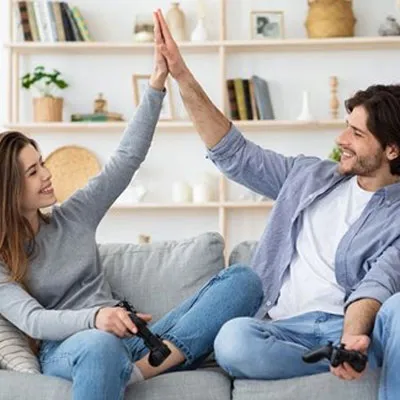 You can play games i.e. questions/answers, truth or dare, etc. you can ask a question or give them a dare if she wants to be your valentine or not. Hopefully, she gives you a good response and you will have your next date on valentine's day.
Related: Funny Guessing Game for Boys
20. Delivery at her home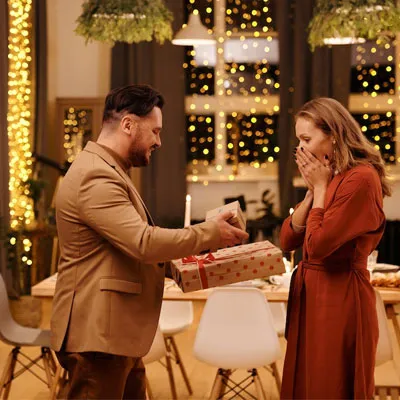 Surprise her with a sudden delivery at her home. Buy something special for your loved one from the world's most trusted store – Saleison.net and deliver the gift to her home with an attached note asking her to go on a date with you on valentine. This idea can leave her astonished and she will definitely say yes.
21. Ask her in a video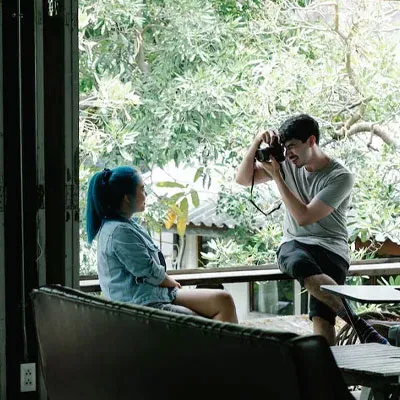 How do you ask someone to be valentine? Make a video for her in which you are asking your girl to be your valentine. It is one of the creative ways to ask her out. Add images or transitions to make the video more interesting and attractive.
Related: Check tips on how to record yourself on video
22. Dance Proposal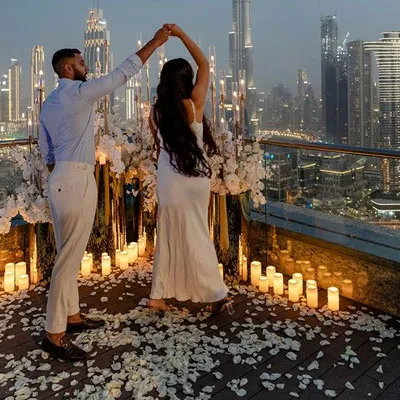 You can raise this question while dancing with her. Make a move without hesitation. It is better to ask without thinking about what will be her answer. It is better to ask and not think later what if you have asked? So go with it.
23. Invite for dinner on Valentine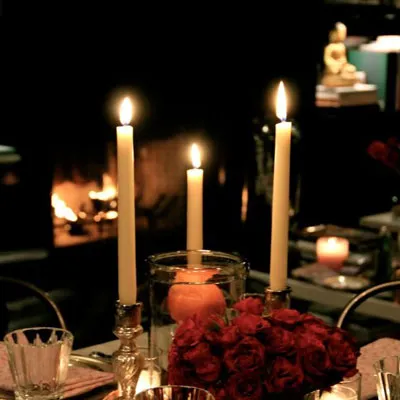 Instead of asking directly, you can ask her to come to dinner on valentine's day. This will mean you have spent valentine's day with her. And she decided to spend it with you.
24. Pop a balloon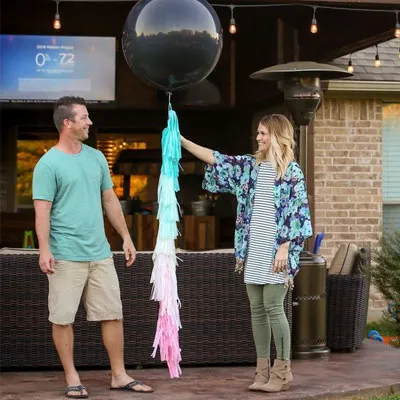 Bring her a balloon. Insert a hidden note inside the balloon with some confetti in it. Ask her to pop the balloon. It is a good way to impress her and get an affirmative response from her to go on a date with you on valentine's.
25. Slip a note in her candy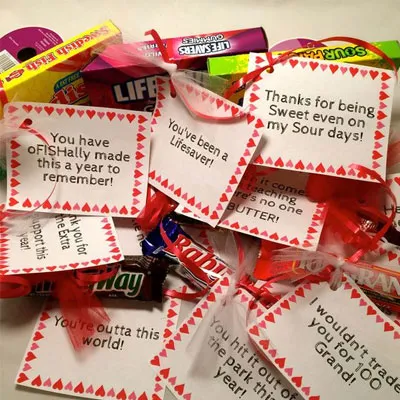 It is the cheapest and most interesting way to ask someone out on a date. It's obvious that you know about her favorite candy, if not, you can ask her. Then slip a lovely note in her favorite candy and give it to her. You can write some lines that you are waiting for her response or can't wait to go out with you.
26. Read a poem for her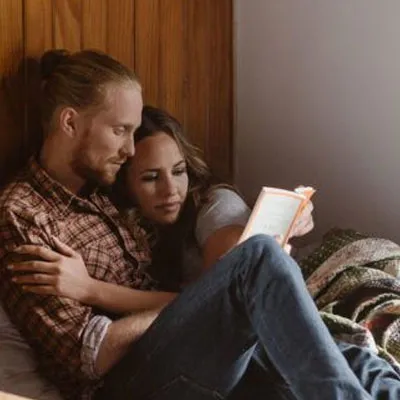 You can meet her or you can do this on call. Read her a beautiful poem. Melt her with your words. And last, ask her if you want to be your valentine.
Final words
You have plenty of options from which you can choose the way of asking a girl to be your valentine. It is better to try the way that you find the best. A grand gesture can impress her easily. It will make her realise that you want to spend your time with her. Just be creative and thoughtful because this is what makes something unique and special to others. Ask her and enjoy your valentine's day happily!
➡️ Next Read: 7 gifts for 7 days before Valentine's day