DIY Employee Appreciation Gifts To Boost The Morale Of Your Workers🧑‍💼
by
admin
January 30, 2023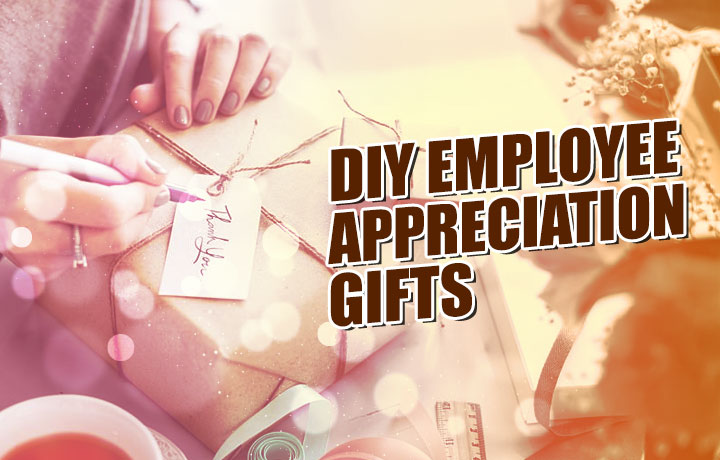 🕔5 min read
Employees need to be recognized and appreciated. But How often have you appreciated your employees for their good work? Not enough, Right?
Everyone wants their work to be valued but it is the biggest thing we neglect in the first place. Timely appreciation is necessary for a more promising workplace. If you express that you care about them. It can help you get the results you acquire. Appreciation can make a workplace desirable.
Sometimes it is better to get out of your way and do something special for your employees. Because the workplace is nothing without them. You get productivity and loyalty from them by offering small caring gestures.
Best DIY Employee Appreciation Gifts
Here are some quick DIY employee appreciation gifts to show them you care:
---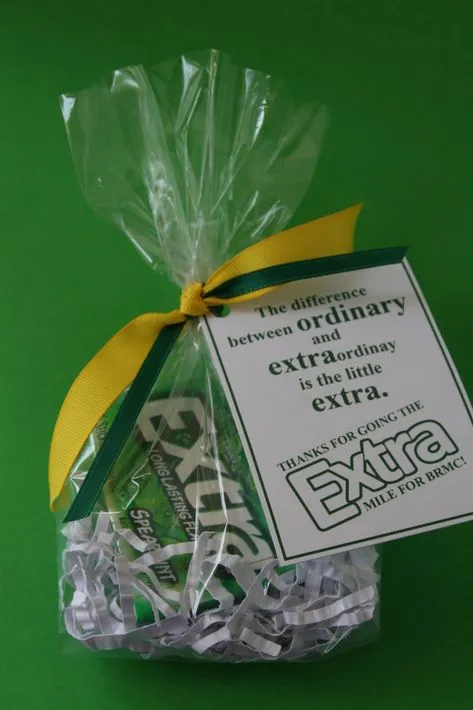 ---
4. Customized Name Water Bottles 
Water bottles are the basic accessory of life. It is a thoughtful present to give someone and especially employees because they need it all the time with them during work. Customized water bottle availability is common these days. So you can easily order them. It is a unique gift to appreciate your staff.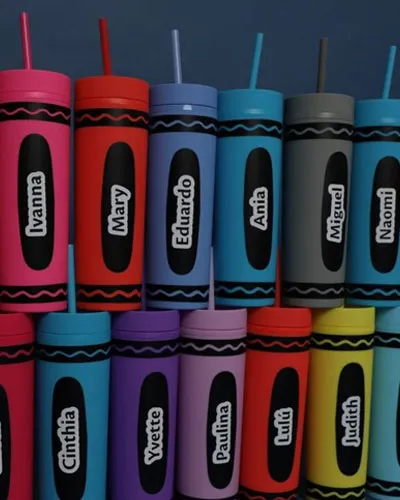 5. Coffee Break Treat
Providing good coffee means you are directly increasing the productivity of your business. Coffee has caffeine that can boost the energy of the employees instantly. This way you are making them happy and having your own benefit also. A kind indication by gifting this cute DIY Coffee treat will take them to cloud nine.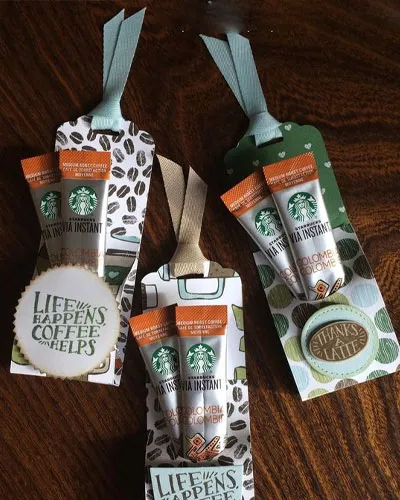 6. Plant Pots
Giving desk plant pots is a cute and practical way of appreciating your employees. It encourages them to indulge in nature. And engage with the cycle of life. They can grow a plant in the pot, and place the pot on their work desk. Eagerness to keep the plant replenished will also ensure them to be refreshed every time.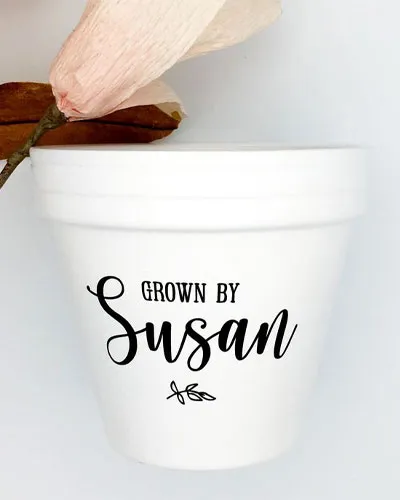 7. DIY Paper Boards with Pen
Choose a useful gift that can be helpful to the employees. Such as the products shown in the picture. Pen is a sign of creativity and determination thus it is an excellent DIY employee appreciation gift idea.
You can also buy magnetic pen fidget toy to reduce the stress and anxiety of the employees.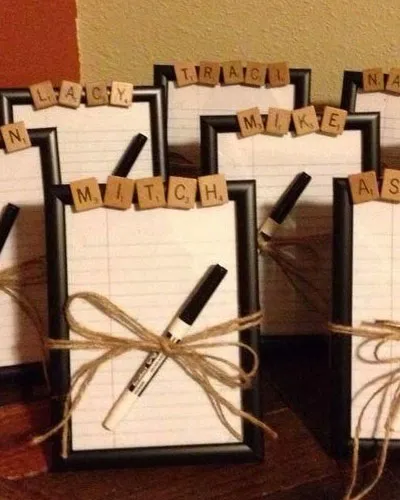 8. DIY Printable tags
You can get plenty of printable tag ideas on Pinterest. Choose the best one for your employees. Get them printed. Then buy any product and hang the tags with the product.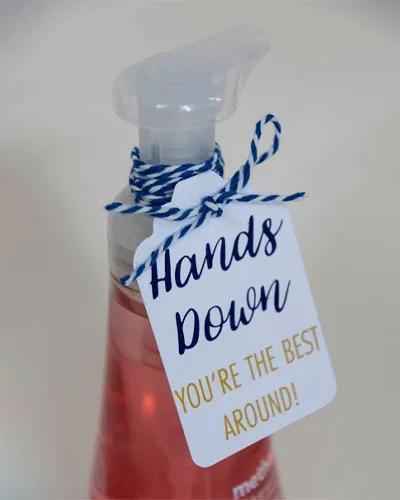 Hang tags are unique and cheap. Other than that, they look really creative. Such DIY things are more happiness-inducing than other expensive products.
Personalized Employee Appreciation Gifts
Get ideas from below list to prepare gifts by yourself to apperciate your workers:
---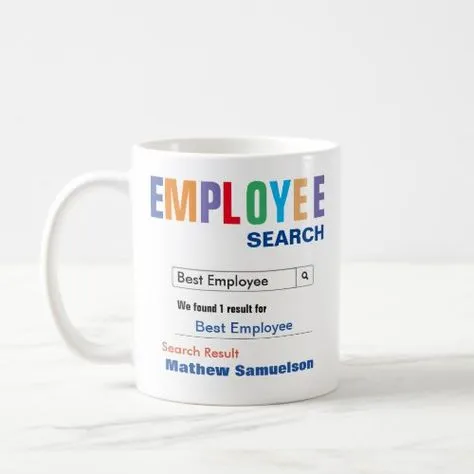 ---
12. DIY Treat Bags
Treat your employees with mini DIY treat bags. Get some printed tags and hang them with the treat bag. You can fill the bag with candies or anything you want.
It is one of the inexpensive diy thank you gifts for employees.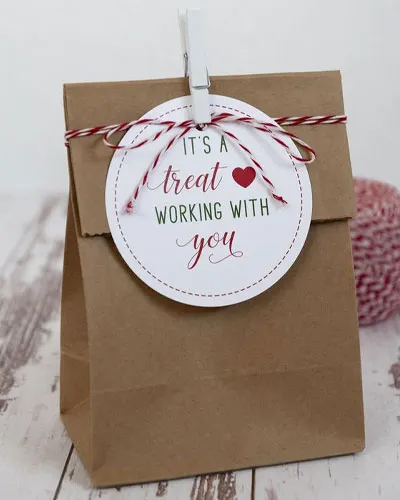 13. Personalized Wooden Name Tags
Everyone has their own personal drawer at the workplace. So, Keychains are a great idea for personalised employee appreciation gifts. You order custom-made keychains with initials or any other design of your choice. Moreover, you can do it yourself with the help of a wood burning pen.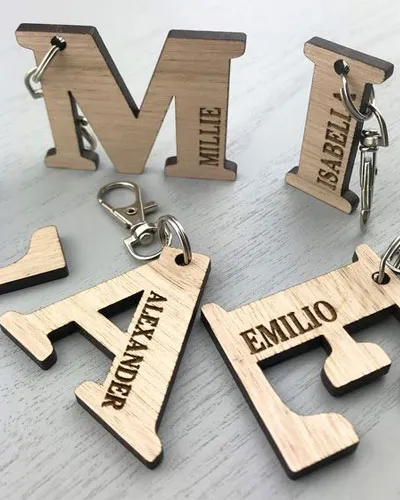 14. Spa Kit
A spa kit is a good way of presenting to your employees that they deserve relaxation after all the hard work they have done. You can select different tools for the spa kit yourself. Whether you want to say thank you to your employees or appreciate them for their determination to work, it is the coolest present to give.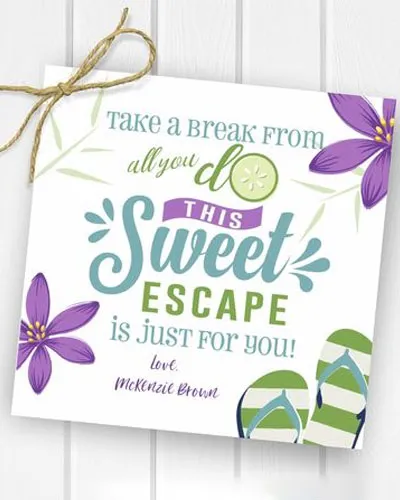 15. Scented Candles
Scented candles create an ambiance and atmosphere that helps in boosting the mood and relieves stress. Buy scented candles for your employees, they can place them on their work desks and enjoy the aura of the scented candle.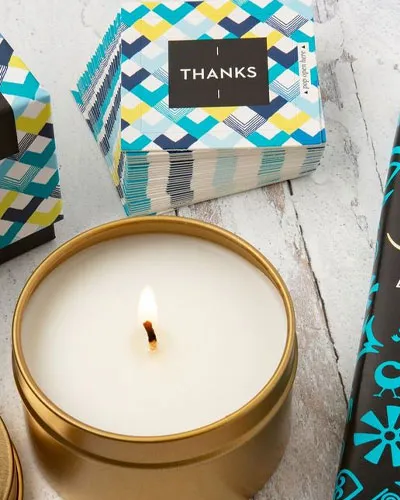 16. Succulent Gifts
Succulents are a symbol of strength. Send more power to your employees for their present accomplishments, and all of their future work. It is a thoughtful gift to buy for your employees. They can grow them in pots and put them on their work desks.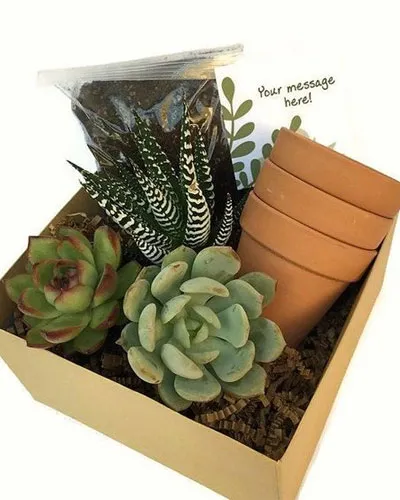 Staff Appreciation Gifts
Appreciate your staff in little or no money with our simple hand crafted gift ideas for employees:
---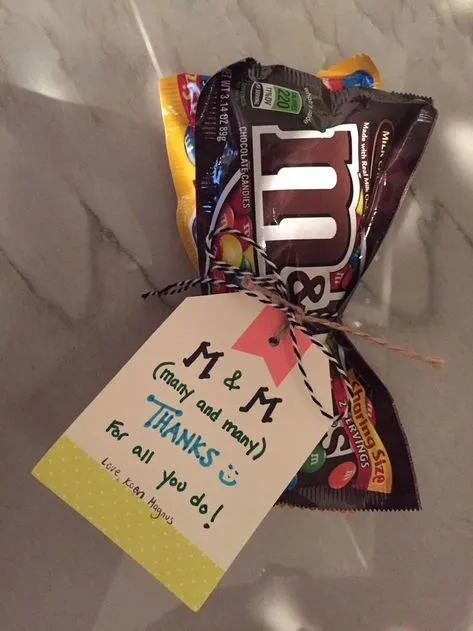 ---
20. Donut Treat
Who doesn't loves donuts? They are a perfect treat for your employees that can bring smiles to their faces immediately. You can get the custom-made boxes for each donut as shown in the image and add some thank-you notes over them.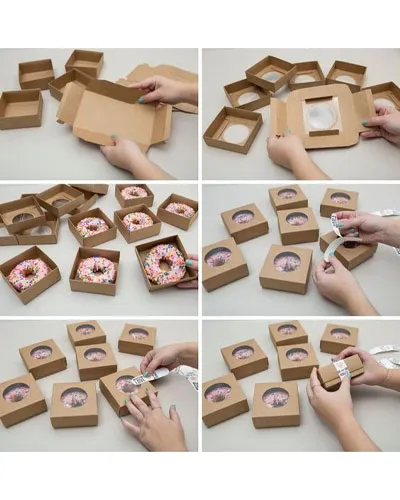 21. DIY Money Card
If you don't want to buy any gifts then money is the best idea. No doubt, everyone needs money so it is the best choice. Buy thank you cards or envelopes, write something appreciative and put money in the cards.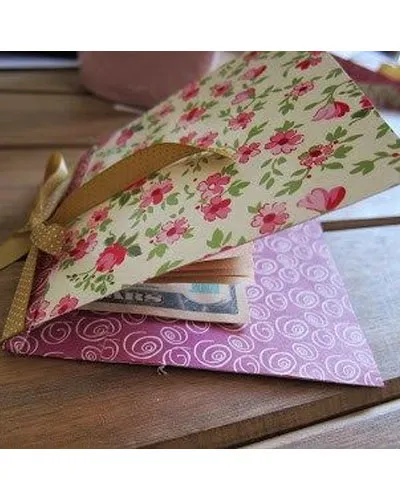 22. Slipper Sock Kit
It is one of the cutest and most trendy appreciation gift ideas. Wearing these not only looks fancy but also works for safety purposes. These are cheap bulk gifts for employees. You can buy them in bulk, and have them custom-organized along with other side products.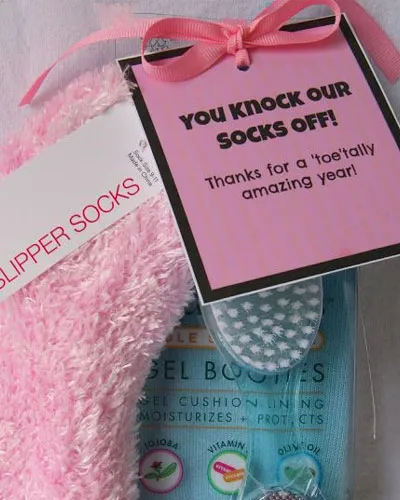 23. Thankyou Cards
Do you know about staff appreciation gifts under $5? Well, here is the idea. Buy some thank-you cards from the dollar store or customized card shop online. Write a good note on the cards that boosts the morale of the employees.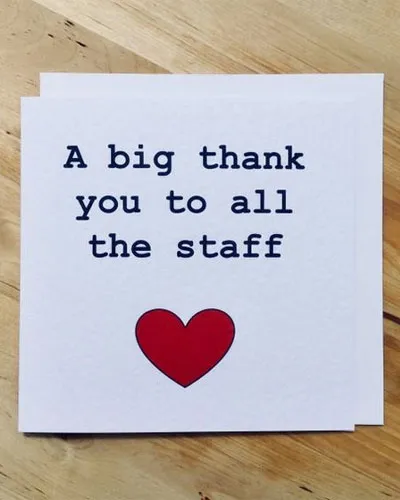 24. DIY Drink Gift
Drinks with hang tags are inexpensive employee appreciation gifts. Tags written related to the drinks are a unique idea and it is a good idea related to the economical point of view. Hence, if you are thinking of accomplishing this DIY, do it.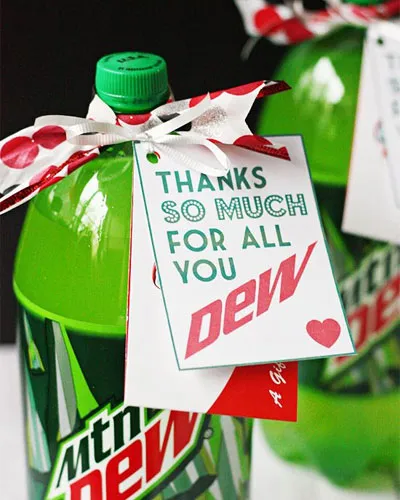 Homemade Employee Appreciation Gifts
Prepare small gifts for your loyal employee at home with that cost about 0$ but valuable:
---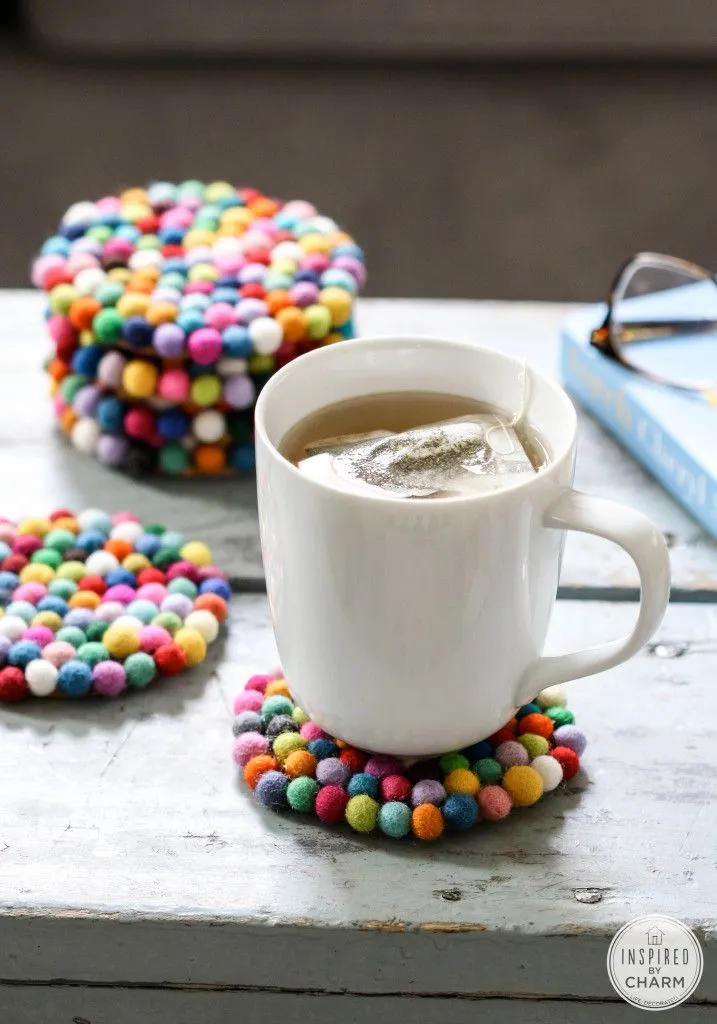 ---
28. Sticky Note DIY
Buy some sticky notes, plain or already printed. Appreciate them with some words and stick them on everyone's desk. Everyone will be surprised to see the first thing in the morning which is appreciation from the leader. It is an excellent way of energizing your employees.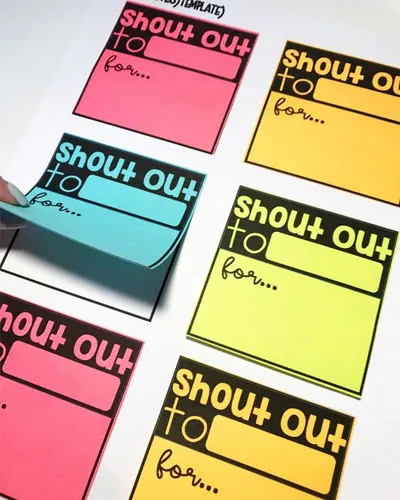 29. DIY Eatables Box
It is the coolest and most innovative DIY idea to present. Fill the boxes with similar colored eatables. Arrange them expertly and there you go. One of the best gifts one can ever have.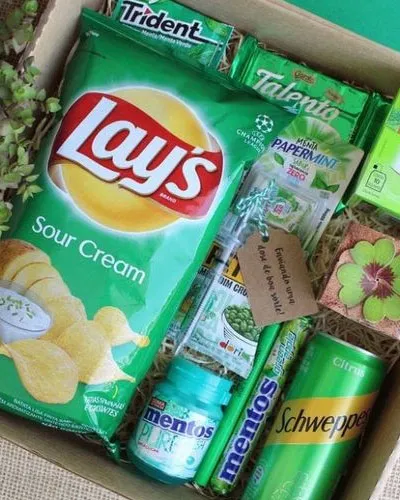 30. DIY Coffee Cups 
Like the instant coffee treats. Coffee cups are a great option as an employee appreciation gift. Other than that, you can also buy coffee mugs for them as workers are habitual of having mugs. So, it can be a suitable choice.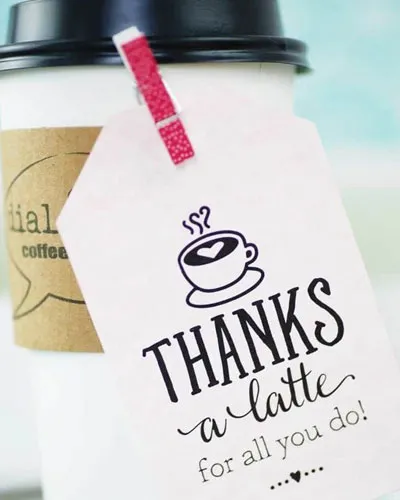 31. Sweet appreciation gift
Chocolate is a mood booster and brings a big smile to the face. It is a gift of warmth, joy, and thankfulness. Thus to show your gratefulness to your employees, buy them some chocolates.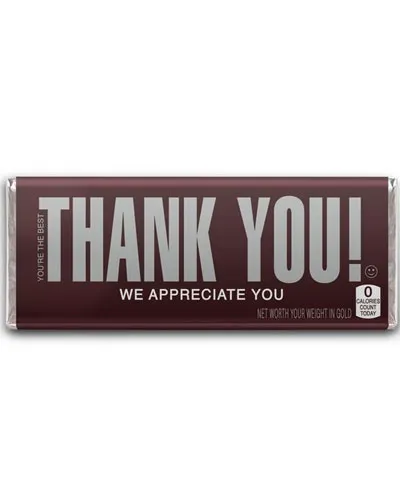 32. Appreciation flower bouquets
Flowers are something that fits every occasion. Giving flowers is a significant way of conveying your emotions and gratitude. Present flowers to your employees and give them immediate happiness.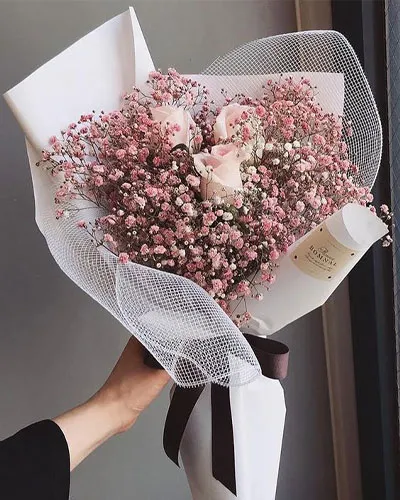 You can also buy a luminous rose balloon bouquet that is unique and lasts longer than the natural flower bouquet.
Final Words
Giving gifts is a unique way of showing your care and appreciation to others. Choose any of the gifts from the above-given DIY employee appreciation gifts and admire your staff brilliantly. It helps in building an emotional relationship with employees and brings positivity to the workplace. This way employees can work more proficiently and keenly than before.
➡️Next Read: Creative wine cork craft ideas