40 Best Portrait Photography Ideas to Show Your Creativity To The World🌎
by
admin
February 13, 2023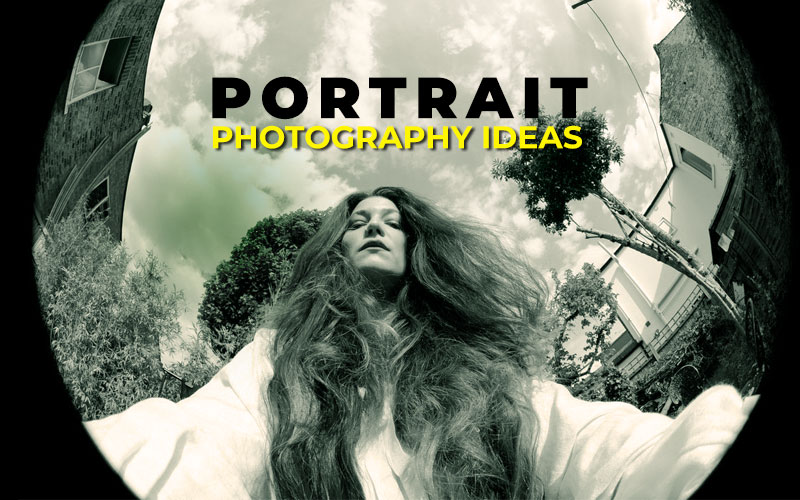 Capturing the same face in the same manner and the same style can be tiresome. Life is busy and you can't think of new ideas very quickly. It can be really challenging. But we are here to ease your life and save your precious time.
Here we have discussed 40 types of photography portraits to help you with. Now you don't have to look everywhere. There are a bunch of ideas you can try one by one. 
Tips for Taking Beautiful Portraits
Here are the useful tips and trick to take creative portraiture:
Shoot from an optimum height.
Do not ignore the real meaning of a portrait. It should be a close-up.
Make good combinations of colors while taking photograph.
Shoot at right angle.
Do not look in camera in every photograph.
Take Black and white if your like.
Focus on the nearest object. Do not ignore them.
Do not take photograph by sitting in centre of the photo. Try making it natural.
Do not move very quickly after taking photo. It can make your pictures blurry.
Self Portrait Photography Ideas
Portraits are usually self made. So take your beautiful portraits without waiting for other to take your photo. Get Ideas for self portrait photoshoot from below:
---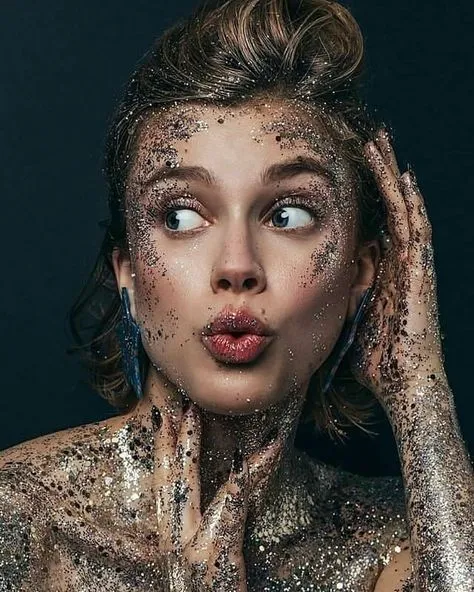 ---
4. Close-up Portrait
Take creative close-up traditional portraits (including only the head of the subject or tilt the shoulders) highlighting the respective subject's features. It can be the freckles, different expressions, creative makeup, accessories, or anything that will attract the focus of the audience. Use light diffusers to lessen the effect of bright light.
It can be eyes, lips, smile, eyeliner or etc that looks best in the frame.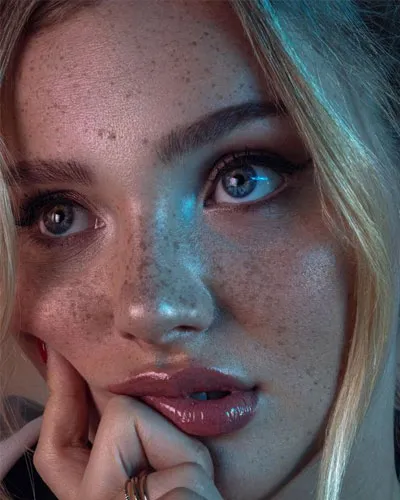 5. Use a Mirror Reflection
Want to click creative self-portraits? You can take a mirror as a prop. And click the portrait as shown in the image.
Or you can also take a portrait of your subject outside by getting the reflection of the atmosphere as well as the subject in the mirror.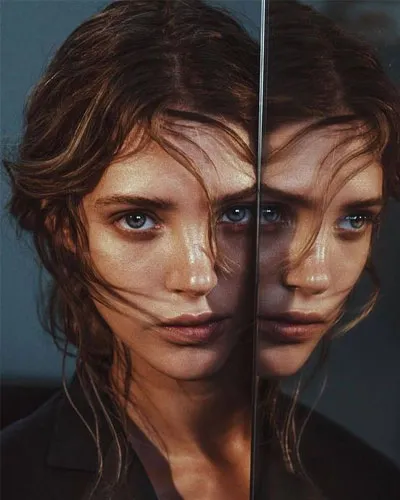 6. Show Love With Your Pets
You can involve pets in the portraits to show the relationship between the honor and the pet through cuddling, kissing, or playing. Pets can make the mood of the subject relaxed and comfortable in front of the camera.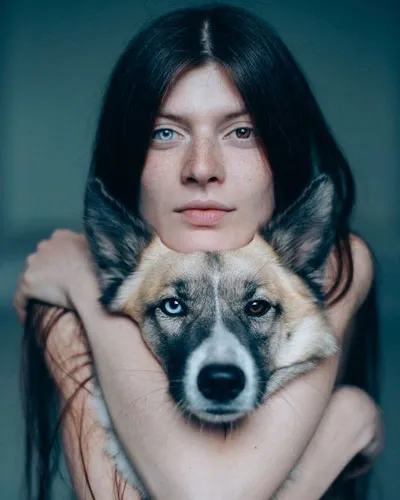 Tip: You can also use cute accessories of pets to make your portrait more colorful and to show your love for your pet.
7. Anonymity has Advantages
Covering the subject's face with a cloth and or any other material makes the shot interesting. Viewers will wonder who is behind the cloth.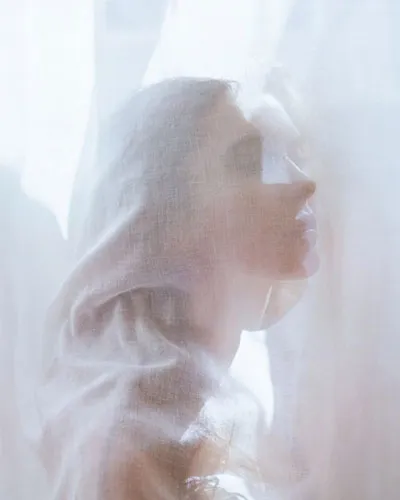 8. Single Color Portrait
Want an aesthetic portrait? Consider the same background and wear almost the same color clothes.
You can also make such portraits outdoors. Wearing the same palette as the surrounding.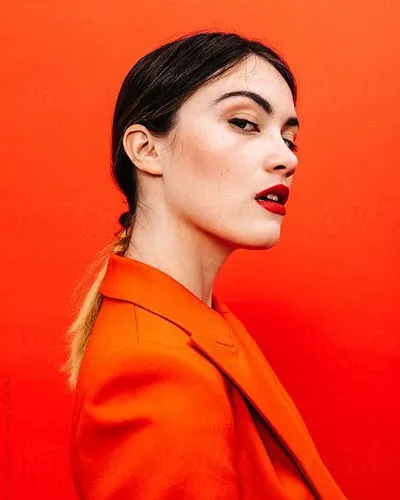 9. Take Photo In Shadow of Curtain In your Room
You can use shadows as your inspiration for your portraits. Find something with a pattern in your house or outdoors. It can be a lace curtain, straw hat, or anything with holes.
Natural light is preferable for this type of portrait photography.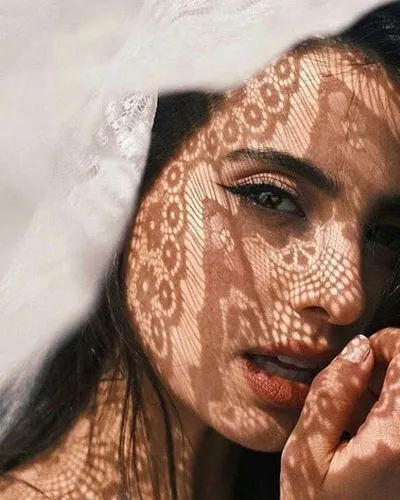 Indoor portrait photography ideas
Indoor photoshoot gives a very asthetic touch to the portrait. We have getehred some of the best photography ideas to shoot indoor.
---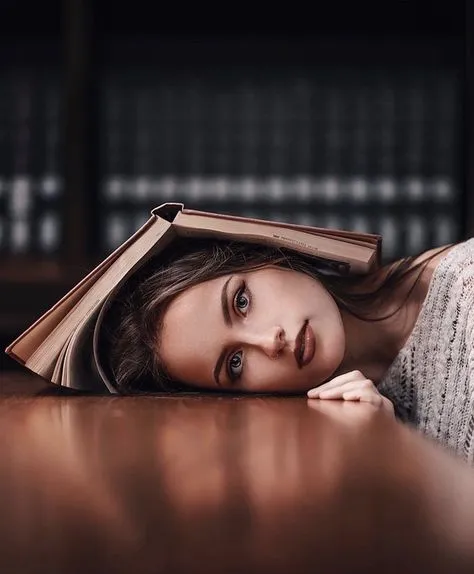 ---
13. Look Here and There and Not In Camera
Where your subject is looking plays an important role in photography. It creates a sense of connection.
If the subject is looking at the front, it creates a connection between the subject and the viewer. You can create a story and make the photo look interesting telling the subject to look in other directions rather than the front.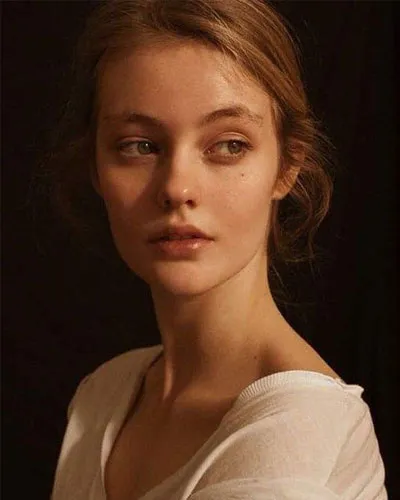 ---
Editor's Tip: If your hands tremble while taking photos. Use a photography ring light. This light has a mobile catcher, so you can take pictures without holding your phone in your hands.
---
14. Use Different Color Filters
Color filters are used by photographers in photography as well as in cinematography. Color filters are put in front of the light source to produce colorful effects. You can use the color wheel to see which color complements the other.
Formal portraits like these under the all-set lighting look really great.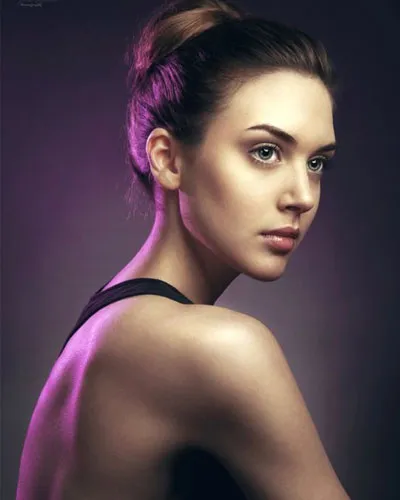 15. Color Contrast Portrait
Want to get some artistic photographs? By using a high contrasting tone you can emphasize the characteristic of one color.
Contrast adds depth to the photograph. You can also use shades of contrasting color to make it more artistic.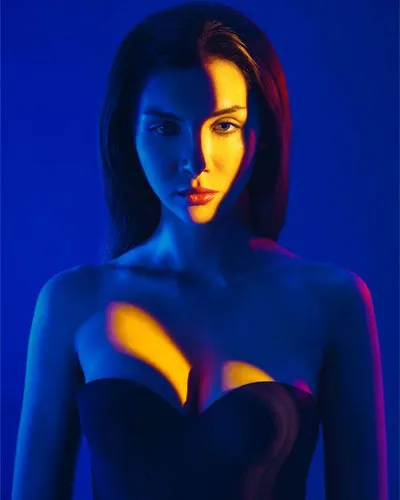 Colorful portrait photos like these are very intriguing and eye-catching. 
16. Take Portrait In Your Bathtub 
You can also take amazing portraits in water. Fill your bathtub, add some colors or materials like flowers, etc in it and click some great aesthetic photographs.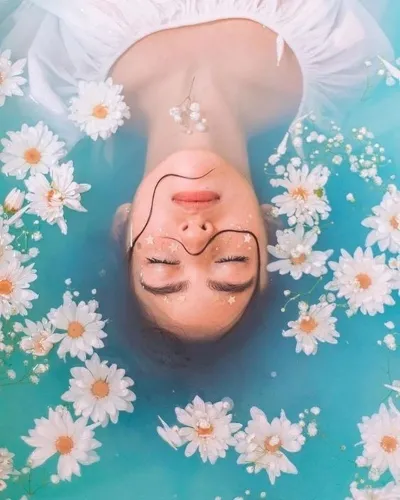 17. Make Use of Props
You can use different or almost any kind of props and utilize them in your photographs to make them creative and interesting. Utilizing props adds an eye-catching effect to the whole frame.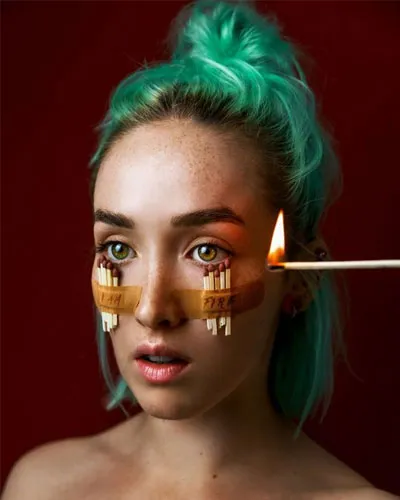 18. Silhouette with Double Exposure
It may look difficult but it is easy to create. Take double-exposure images with an analog camera or you can make a double-exposure silhouette on any editing software.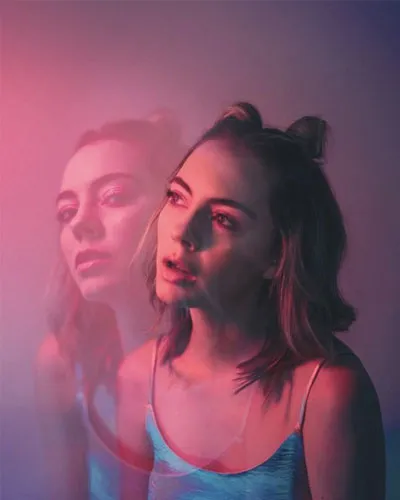 19. Blur Portraiture
Motion blur is a photographic technique. It uses a slow shutter speed to add motion to the photograph. Just move or toss your hair while shooting.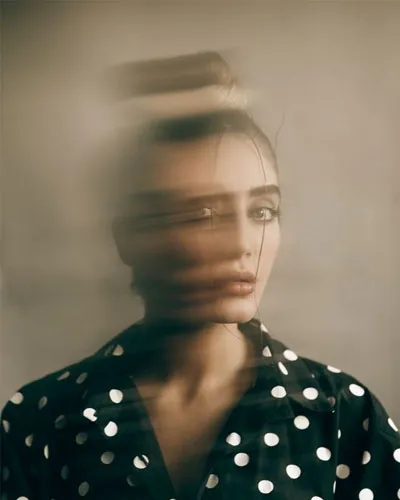 20. Black and White Portrait
These type of portraits emphasize the key elements of the photo that cannot be seen in colored photos, such as shape, color, texture, light, or contrast.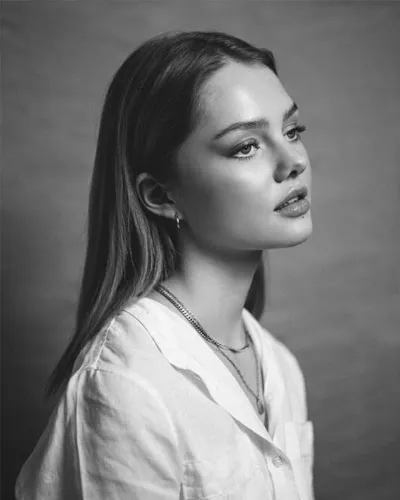 21. Faceless Portraits 
Faceless portraits are also interesting. You can't show your facial expressions so you need to tell a story through things in the surroundings, pose, location, or props.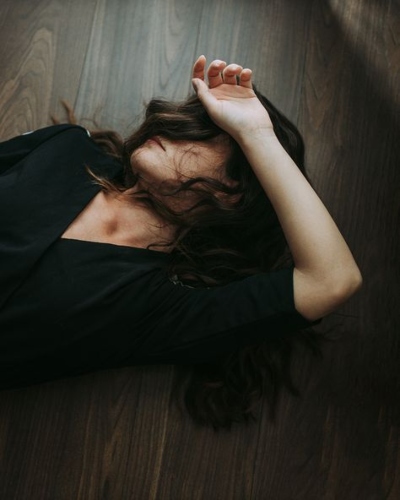 22. Portrait through Objects
You can take portraits through various objects like glass, cellophane, hands or flowers, etc. You can click a photograph through a single glass window when the window is in shade. Use a polarizing effect to get rid of any reflection.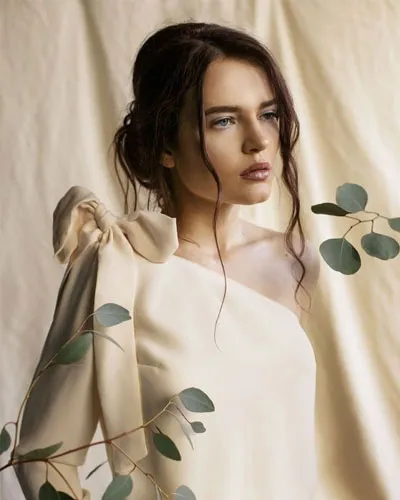 23. Make Use Of Prism 
Prism adds creative effects to the image. With the help of a prism, a photographer can refract, scatter, or bend the light on the subject. You can add dreamy reflections, flare, rainbows, and blur effects to your pictures by positioning the prism in front of the camera lens.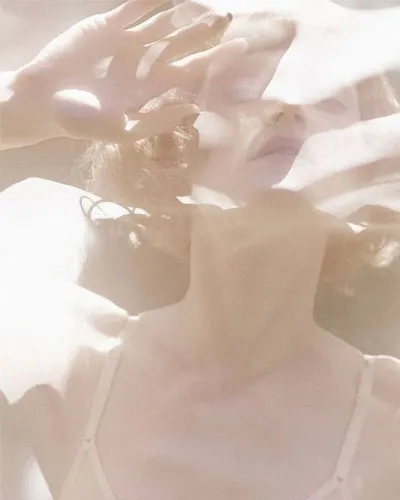 24. Different Angle Portrait
Alter your perspective to add a creative touch to your portraits. Click from low or high angles to add perspective to your portraits.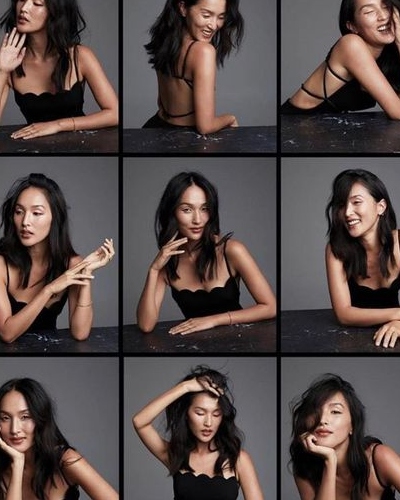 25. Creative Portrait
Get ideas from fashion magazines, models, or stylists and redo the style in your own way. Use your imagination to the maximum and get attention-grabbing portraits.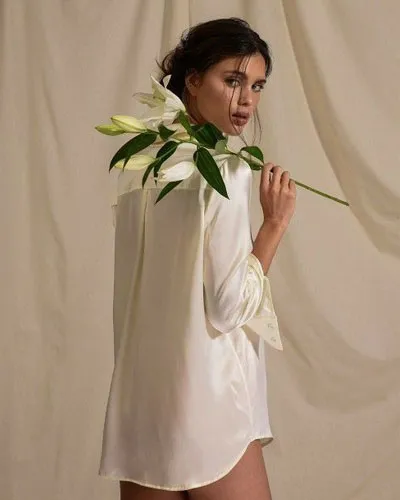 outdoor portrait photography ideas
Outdoor photography gives a very natural touch to your portrait. Get best ideas for shooting outdoor by scrolling below:
---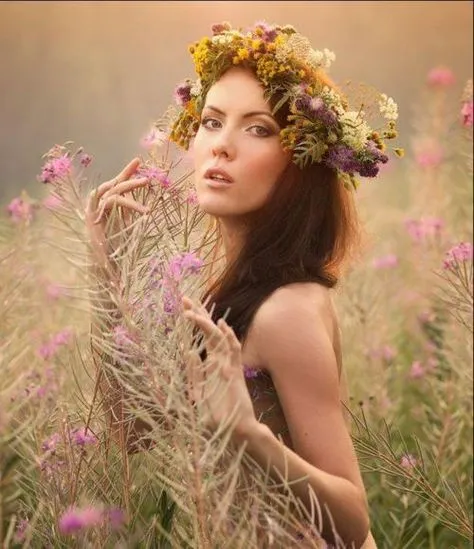 ---
29. Out-of-Focus Portraits
Out-of-focus photographs add mystery to your portraits. Use any object as a prop to keep at focus.
30. Use Fan for Air Portrait
Use a fan as an object to create the best portrait. Blowing hair in the air will give a dramatic effect to the portrait as well.
31. Hands On Face Portrait
Use your hands to add meaning to the portrait. Each hand direction gives a different meaning to the portrait making it look creative.
32. Bubble Portrait
Bubbles add a dramatic look to the whole portrait. The colors that appear in the bubble look really great and give a rainbow effect.
One should go for it if he/she wants a creative portrait.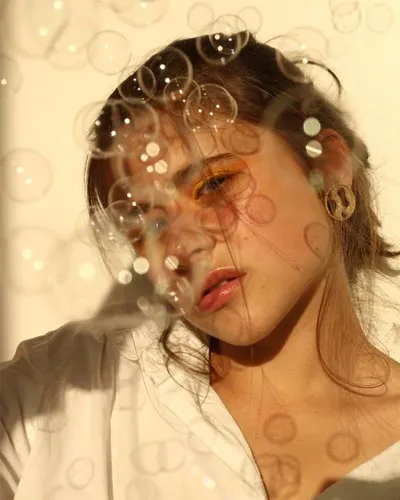 33. Seasonal Portrait
Take advantage of the season. Every season has something worth capturing. You can click photographs outdoors. Along with taking pictures of the things that are special in the season. I.e. snow, autumn leaves, etc.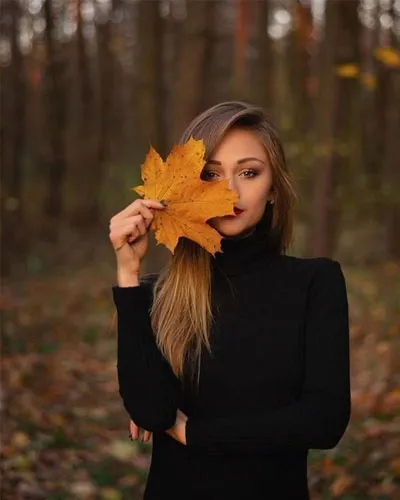 Take advantage of the Christmas season and take photos with your partner. Don't know how to pose? Click here and find ideas for photoshoot ideas for couples.
34. Hidden face
If you don't want to show your face, use a book to hide your face and add an aesthetic touch to your photograph.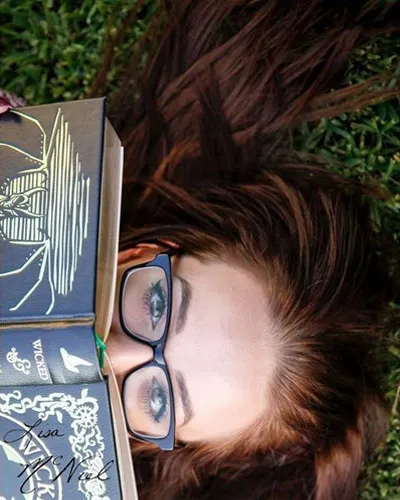 35. Cloth Portrait
Use the cloth as an accessory to make your portraits. Here is an example to give you an idea.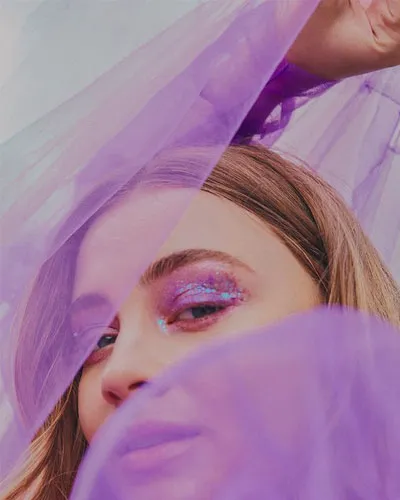 36. Candid Portraiture
You can take candid photographs as well. Like, ask someone to take photos of you while you are working or doing something.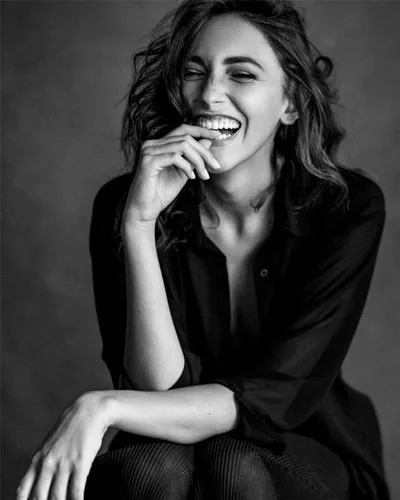 Family Portrait Photography Ideas
You can take portraits with your family members also. Check ideas for family photography below:
---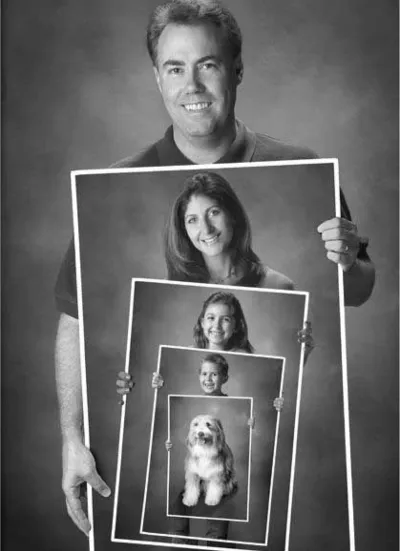 ---
40. Outdoor Family Portrait
Such portrait photography looks good if clicked outdoors. It is easy to click out in natural light. In indoor photoshoot, you have to go through a lot of difficulty in a light setting. If you can and have arranged the proper lighting, you can go for it.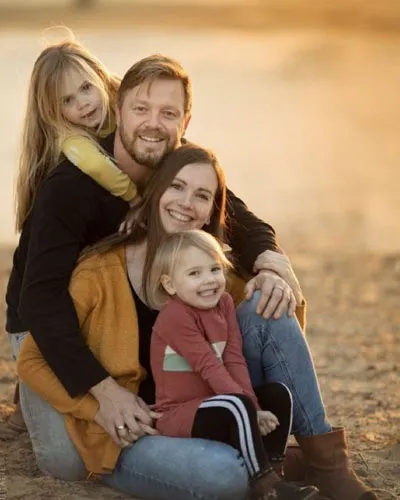 Conclusion
Hopefully, the creative portrait photography ideas we have presented to you prove helpful for your next photography idea. From the given different photography styles, you can get inspired and try them your way. By adding different accessories, and trying new styles.
Trying these new techniques and ideas will get you to a new level.