105 Fun Things To Do For Free With Friends (Cost 0$)
by
admin
December 7, 2022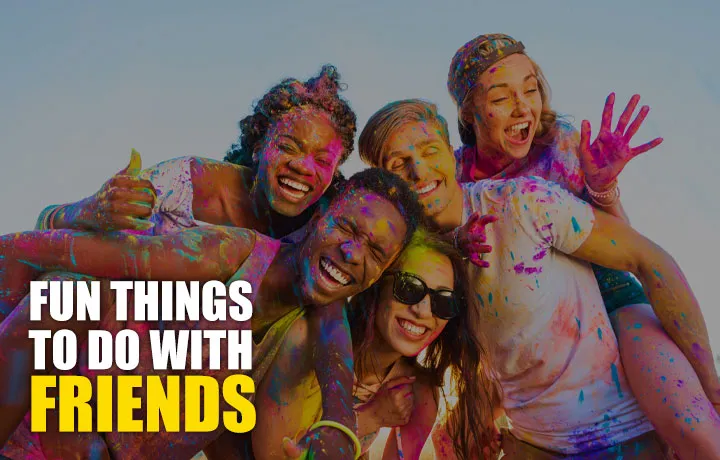 Being with friends in your free time is a fun thing to do. Everyone wants to have fun and spend no money at the same time. You don't want all of your money to spend with friends on weekends.
Developing the habit of saving your money can help you be independent and fulfil your wishes other than all the fun.
If you are spending a whole lot of money to have fun with friends. We have got the solution. You can still have a lot of fun for free. Here is a list of fun things to do for free with friends and places to go without spending any money or waste of resources.
Fun Things To Do This Summer
Here you can find how to do fun things with friends in summer:
Climb a tree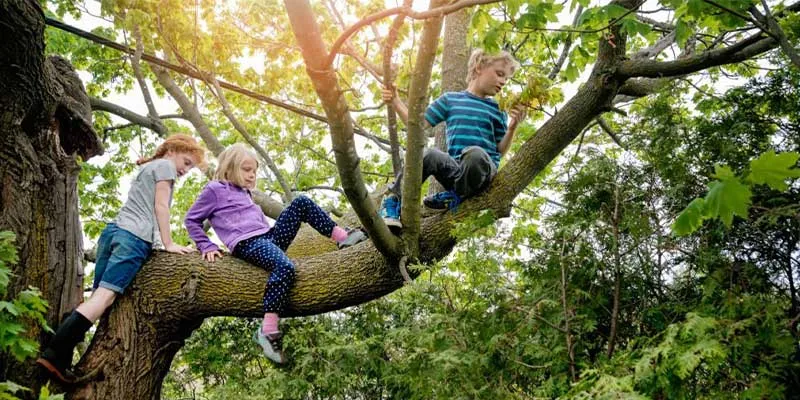 Climbing a tree is a free way of enjoying the weather with your friends. Play with your friends, you can challenge each other on how high one can climb. It is a good way of reliving your childhood.
Participation in Local run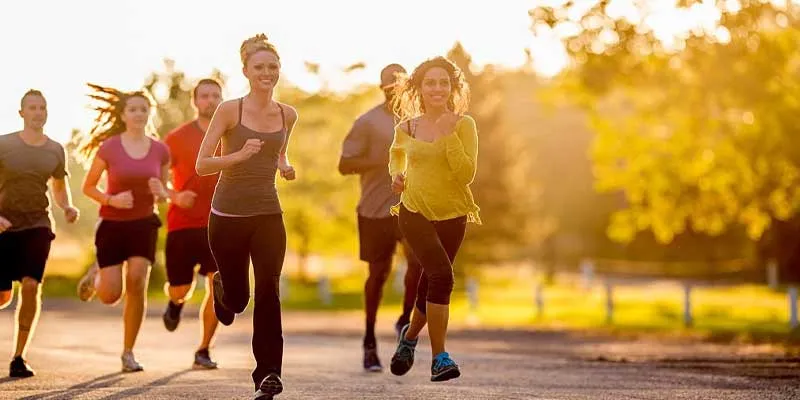 If you are getting bored. Why not participate in a local marathon? Go out with your friends, run, enjoy and see who wins. Even the most hesitant runners who think they couldn't run or participate can overcome the hesitation or succeed using approaches like this.
Plant a tree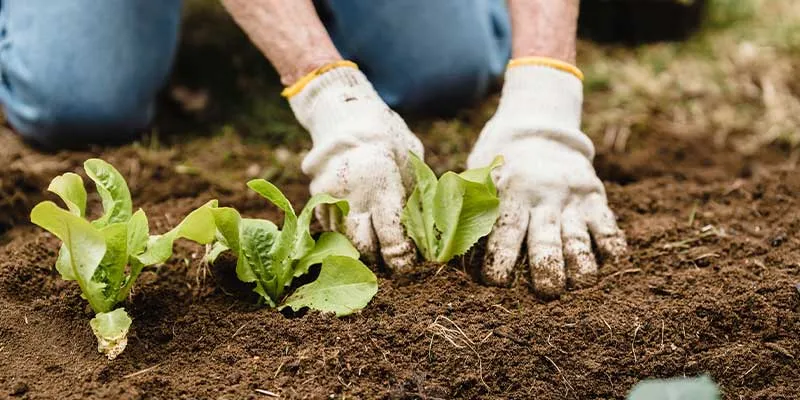 If you have a backyard or a garden, an effective and free-of-cost way of spending time with your friends is planting a garden. It will keep you busy the whole season and you will enjoy it. If you don't have a backyard, some herbs or veggies like tomatoes, carrots, basil, or peppers do well in containers.
Popsicles
On a hot summer day if you are getting bored and want to do something interesting, buy an ice cream mold if you don't have any, and make popsicles. You don't need any expensive ingredients. With fresh fruits, fruit juices, etc, you can make your yummy popsicles.
Slip n Slide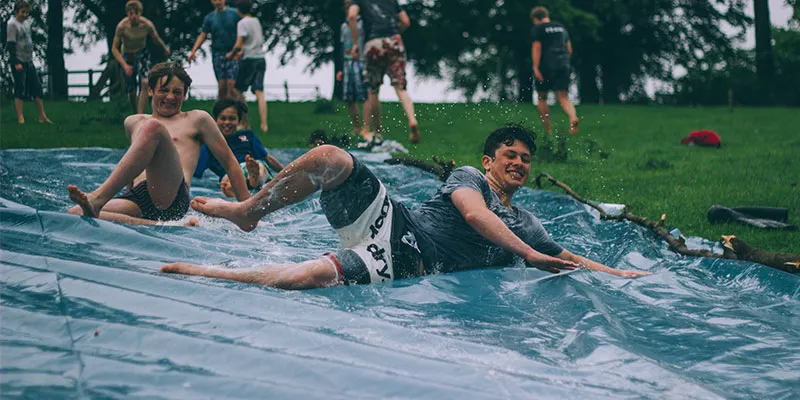 Diy slip n slide is a wild way of enjoying with your friends in your free time. Cool and fun game to play. Let your inner child out and slip n slide this season. In your garden or any lawn at your friend's house, lay over this slip-n-slide with water over it and enjoy your slide. It is one of the crazy things to do with friends.
You can also have fun without getting wet. Try a Water Walking Ball to play in water and in the same time, save your clothes.
Hiking
Go for a hike. Walking is free and walking in nature is freeing. A quick walk out with friends keeps you refreshed and ready for daily work actively.
Movie Night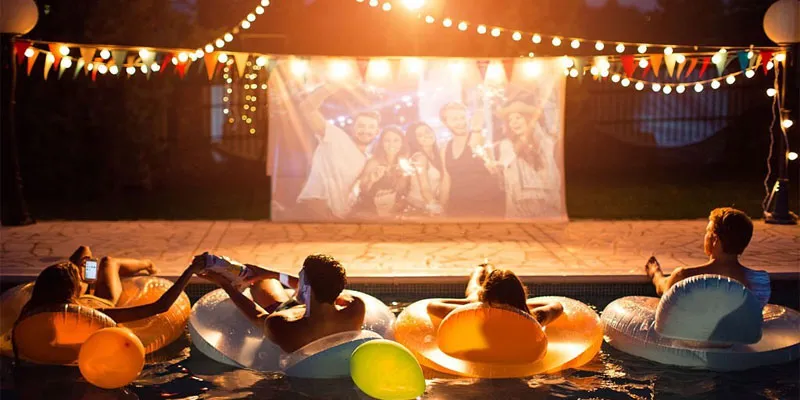 Decide what movie you want to watch. Make sure everyone is in pajamas. Gather all the drinks and snacks and enjoy a tour movie night together.
Interesting: You can make your window or wall a big screen with a window projector to watch movies on holidays with your friends. If you do not have a window projector, you can buy from https://saleison.net/
Photography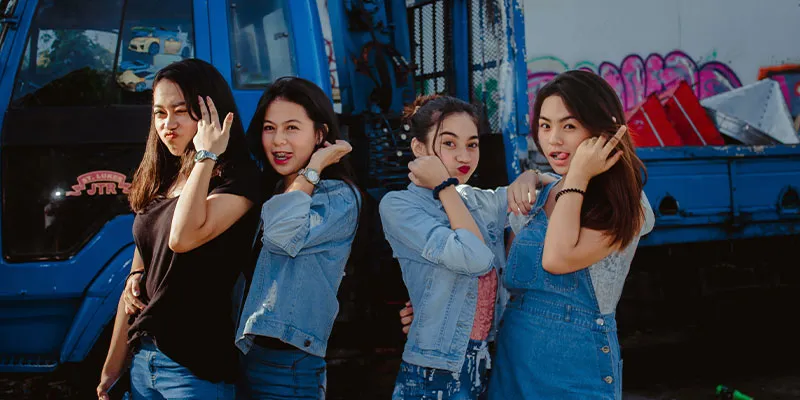 Do you and your friends love to take shots for your Instagram feed? Instead of just randomly taking photos, give each other a challenge. You can make up your challenge or search for online ideas. Taking photos is a great recreation to do. Following is an example of what type of photos you can take. I.e. Nature.
Hammock Together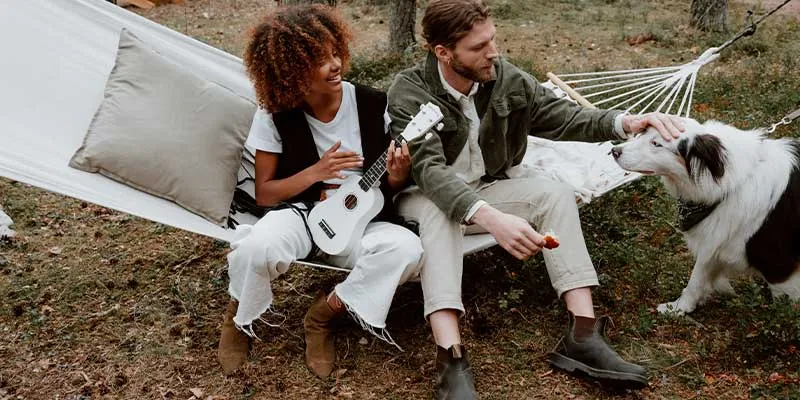 In need of fun things to do with friends outside? If you and your friends have a hammock, go out in your backyard or a local park. Put it out and enjoy swinging. Also, bring your favourite books to read while swinging.
Picnic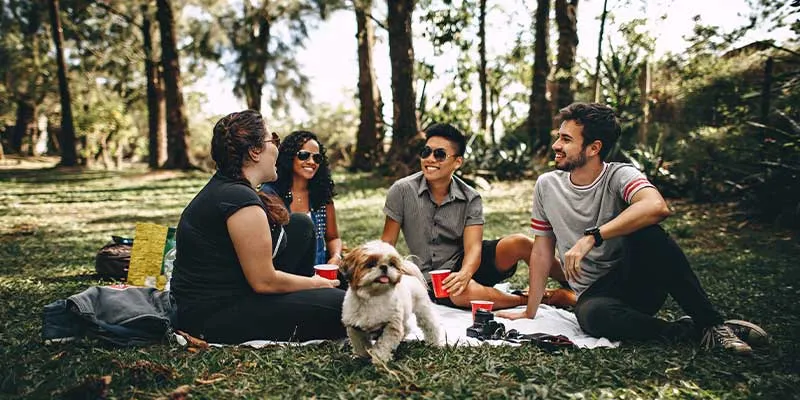 You don't have to spend a large amount of money to buy food or special picnic things. Just buy some snacks from the store, and take wearable blanket. Lay it out, sit and enjoy nature and each other's company.
Fun Things To Do With Friends That Are Budget-friendly
Get budget-friendly but creative ways to have fun with friends without spending money:
Bike Around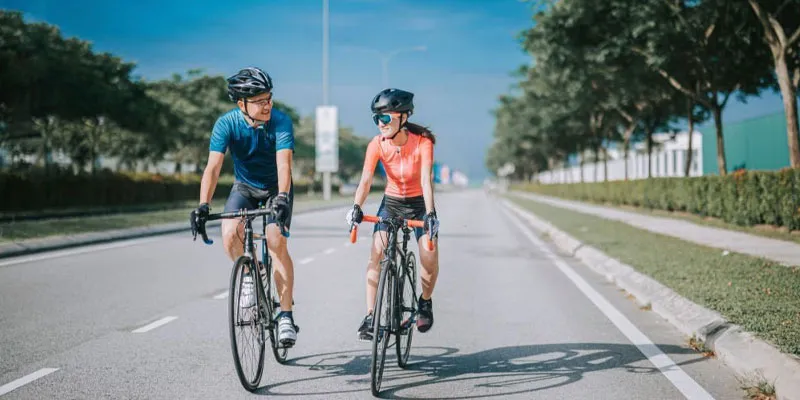 Ride bikes and enjoy your city look from a fresh perspective with friends. You may discover new places where you can sit around with your friends.
Visit Museums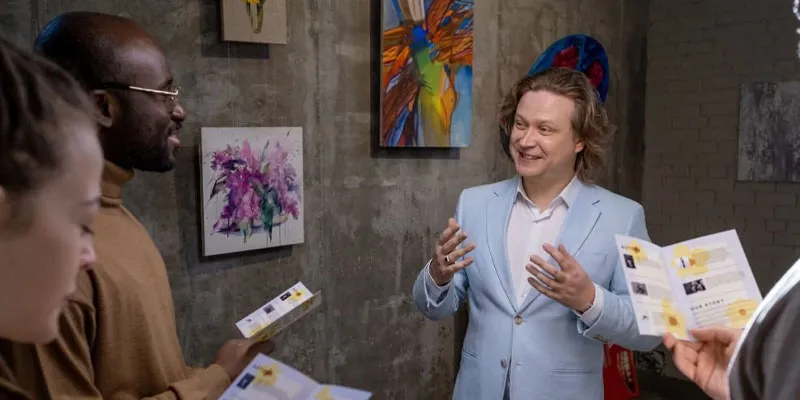 Odds are there are free museums in your area. You can take advantage from the opportunity of going out with your friends and checking it out. Learn new things and find new ideas.
Upcycling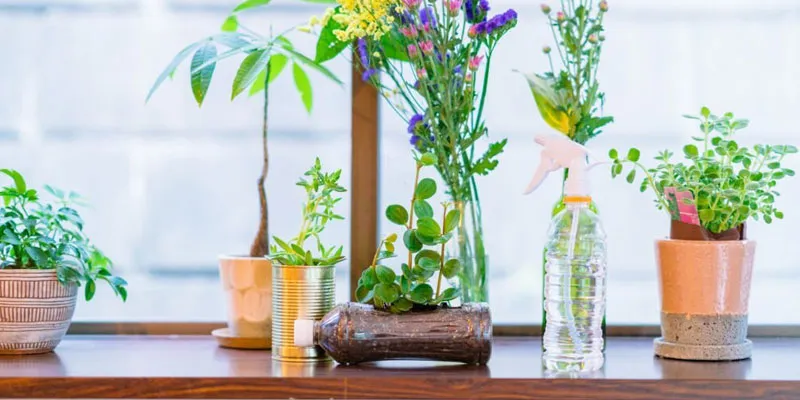 Want cheap things to do with your friends? Do you have spare frames, yarns, fabric straps, and other decoration pieces lying around your home? You can find cool objects around your home or even your room and recycle them into new decoration pieces or DIY projects (to see an idea click here). It is a cool thing to do with friends and very enjoyable.
Sports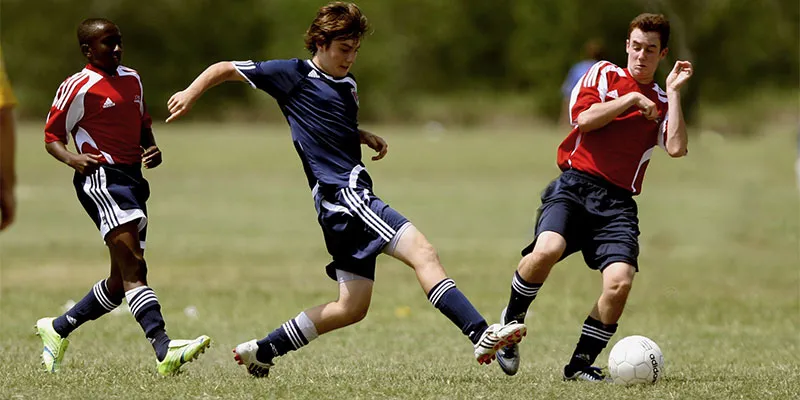 When is the last time you enjoyed playing with your friends? Cricket, badminton, volleyball? Now is the time to do it and get boredom out of your way. Set up in your backyard or enjoy the equipment at the local park and compete against your friends.
Pressed Flowers Art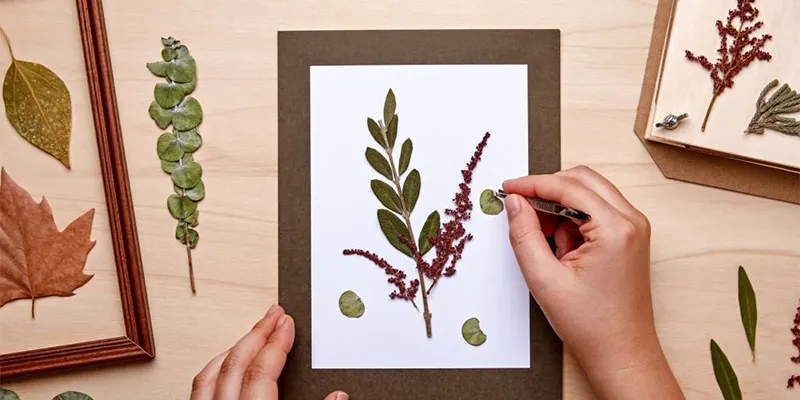 Want to level up your home with pressed flower art? Collect flowers to press to make art you can hang around your house anywhere. You can look around in your backyard or park to find colorful flowers or branches.
Play on the Playground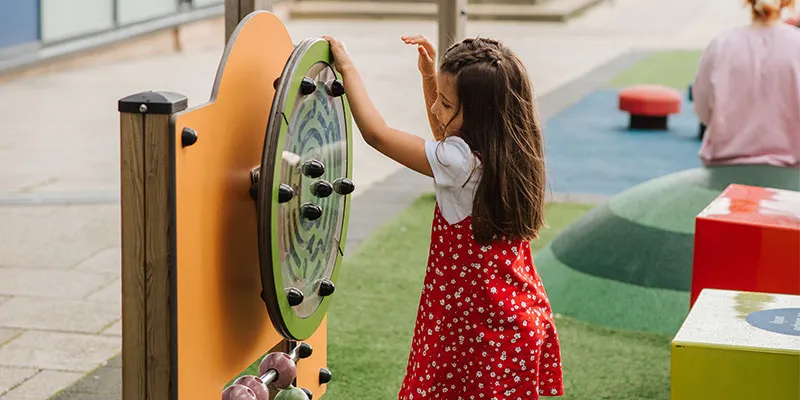 Find a playground that is not occupied by children. Swing like you have never before. Slide with your friends again and again. Enjoy as you will never get a second chance. You can play a famous game known as water balloon slingshot game in a playground.
Baking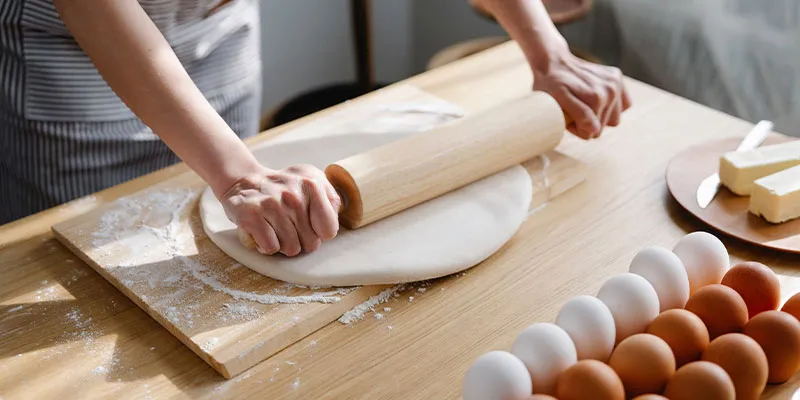 On a rainy day, call your friends and challenge them to bake. Only allow them to use things that are at home or tell them to run for a quick grocery shop. No matter whether you win or lose, you get a delicious treat out of it.
Nature Art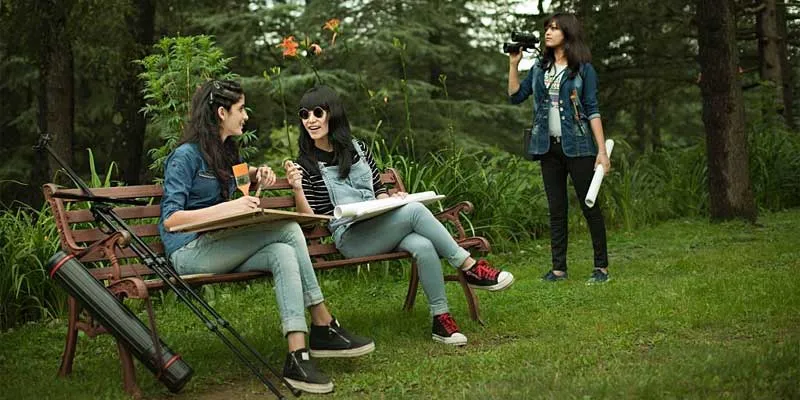 Grab whatever supplies you have at home i.e. pencil, paper, sketchbook, watercolors, oil paints, acrylics, pencil colors, oil paints, etc. Decide on any place you like. Sit in a park or backyard and start sketching any view you like. Everything looks good when it is framed. So don't be shy. It is a fun thing to do at home.
Camping in backyard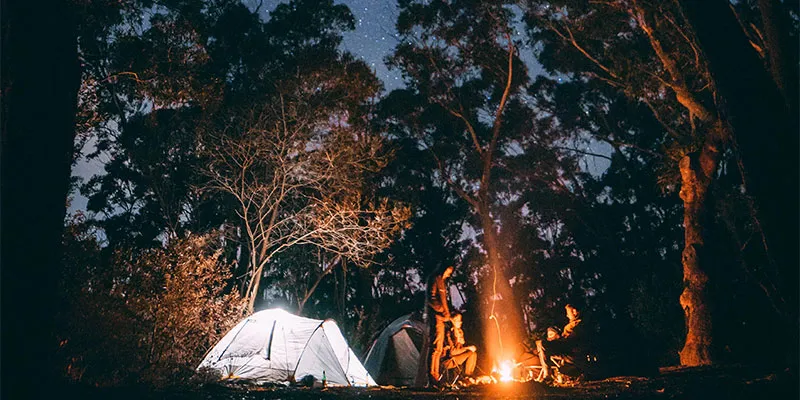 Grab the things that have been in your cupboard for a long time and you couldn't get the time to camping. There is no problem in sneaking at night and going to your backyard to sleep. Just take out your camp or a waterproof blanket, grab a mattress, and some essential things and enjoy with friends.
Build a Sandcastle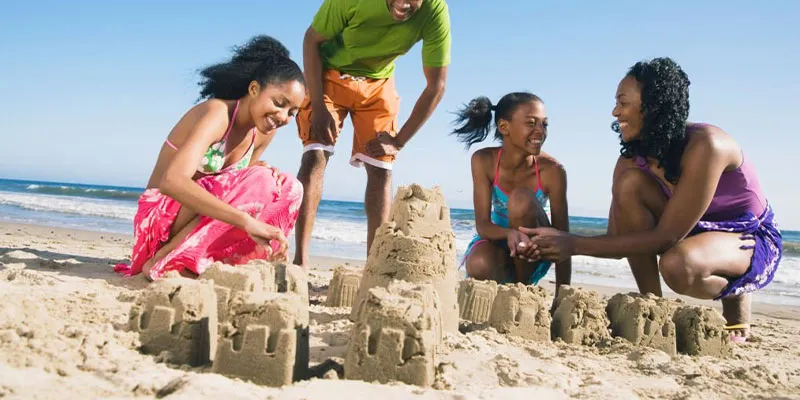 Building a sand castle is one of the creative and joyful things to do in summer. Go to the nearest beach with friends and enjoy building castles. See who builds the larger one. Challenge each other and enjoy each other's company.
Fun Activities To Do With Friends
There should be ways to have fun with friends while doing work.
Scavenger hunt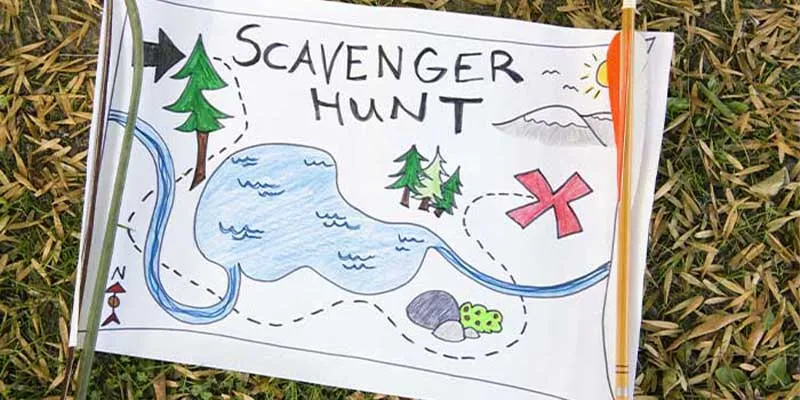 You can find great scavenger hunt ideas online. Grab your friends, set up the prize, and spend the afternoon hunting. Find out whose hunting skills are stronger.
Catch Up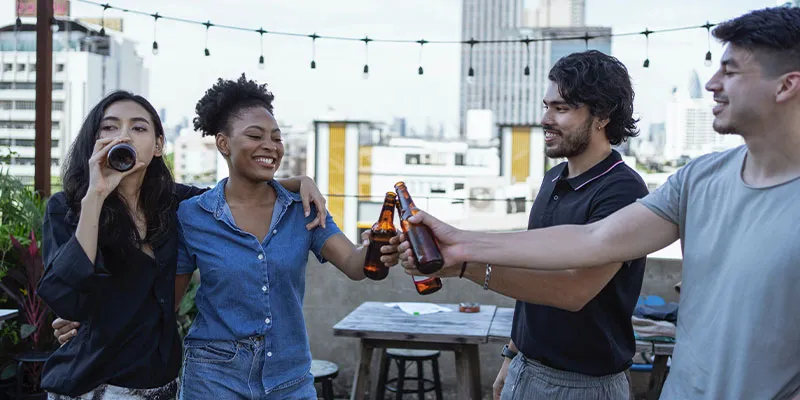 Call old friends to catch up. You can get out of the boredom, and relive the old memories by meeting your old friends enjoy tea together.
Tip: Use wine bottle covers if you want hide your wine from your parents😉.
Board Games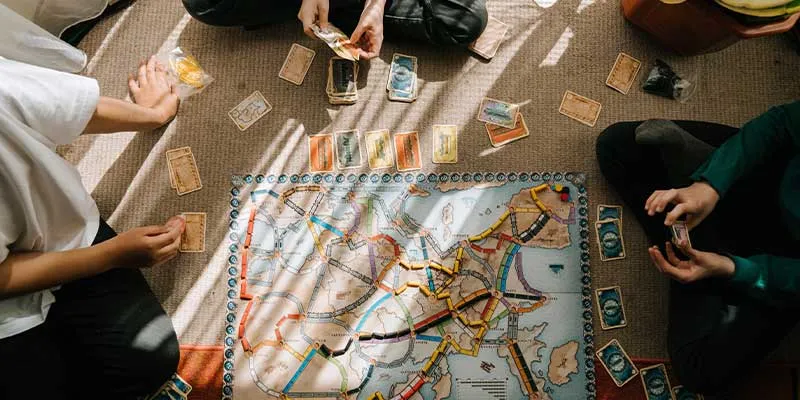 Do you have board games at your home covered with dust lying somewhere in the corner? Collect all of them, gather your friends, and do not get up until you play each one of them.
Closet Cleaning Party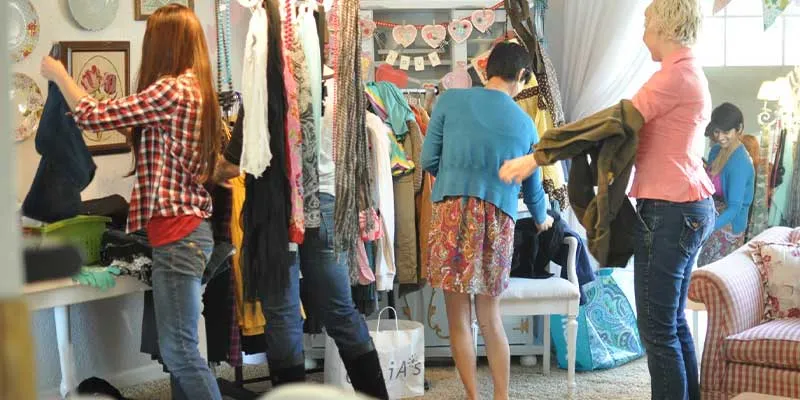 You have been planning on cleaning the closet and couldn't get the time? Now is the time to do that. Ask your friends to come and help you in return they get anything they want from the donate pile.
Spa-day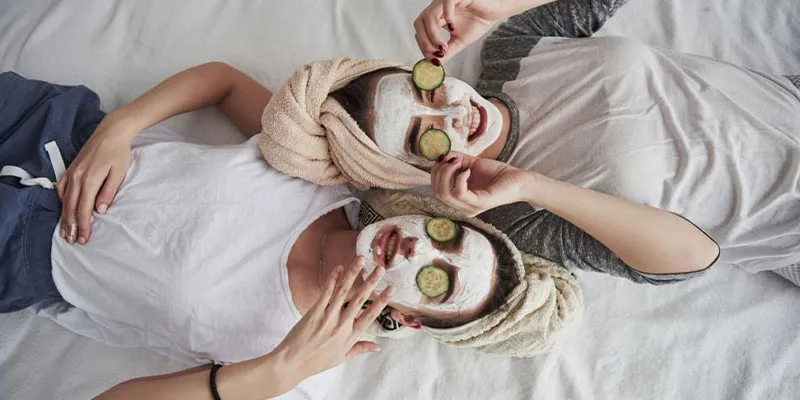 Who needs to go for expensive facials or manicures when you recreate the whole experience at home comfortably? Just put on some cleansing masks or sheet masks and you are good to go. All fresh and clear.
Manifest Your Dreams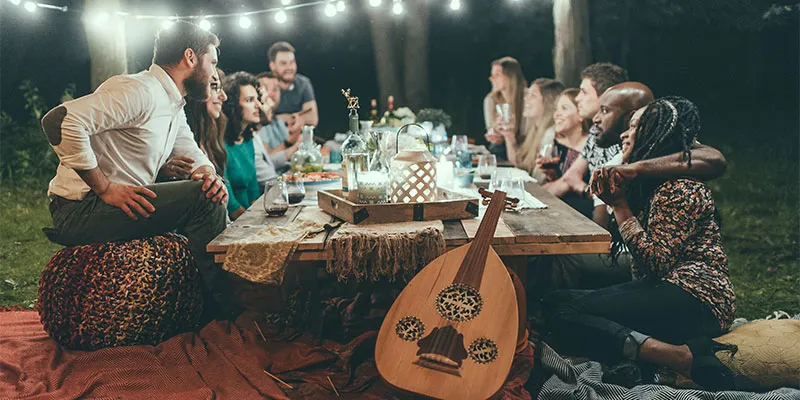 Manifest your dream goals by visualizing them. It is an inspirational crafting activity that motivates you to move with your goals and you enjoy it also.
Open mic night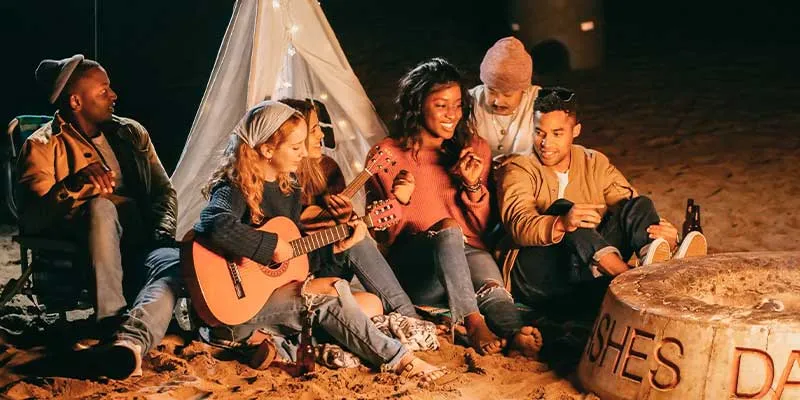 Tell your friends to feel free for one night. Encourage them to channel their inner poet, singer, dancer, or musician for a night.
Vinyl records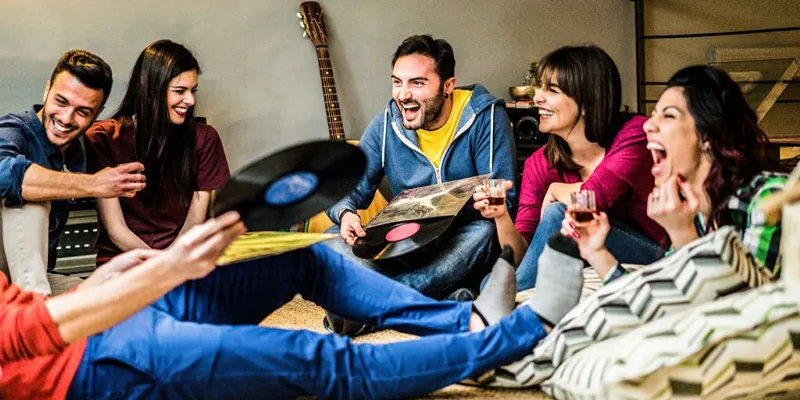 You can listen to music but vinyl records have another level. Go to a thrift store or record store, see which albums you can find, and enjoy them later.
Time Capsule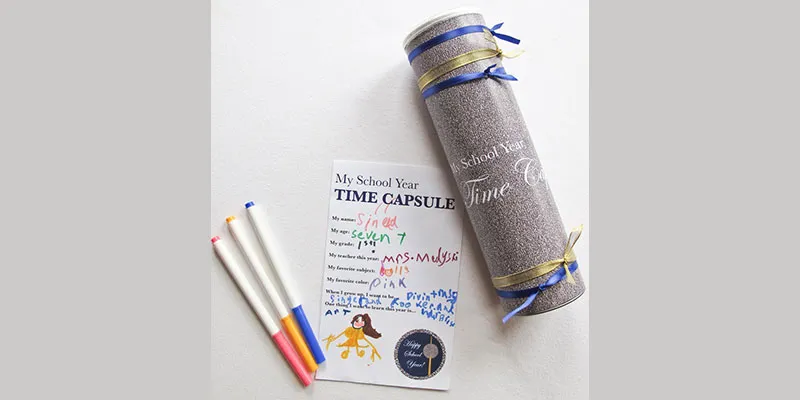 Tell everyone to bring a couple of items to put in the capsule. Bury the capsule somewhere and promise to open it after 15 or 20 years. Hopefully, everyone will be able to laugh at the antiques of 2022.
Clothing Swap
Tired of wearing the same clothes again and again. No need to buy new clothes. Ask your friends to contribute to clothing. Swap your clothes with one another and switch your looks.
Fun Things To Do At Home With Friends
Here are the ideas to have fun with friends at home:
Bird watching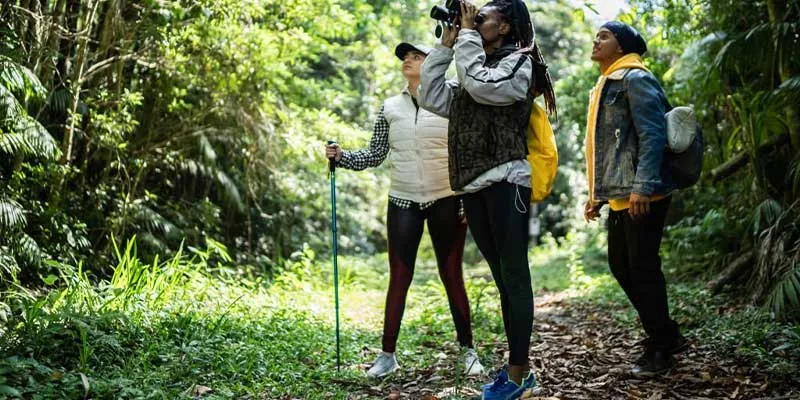 All you need is friends, a park, and an observant eye. Lay down and watch birds flying up as high as your dreams. Use a bird feeder in your garden to watch or capture the bird feeding.
Teach Yourself a New Skill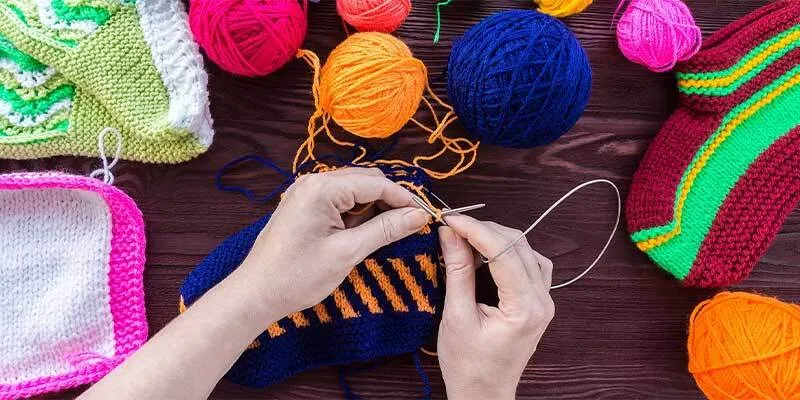 Teach yourself a new skill. There are several youtube tutorials available. You can learn weaving, knitting, crocheting hairs with hair crochet hooks, embroidery, and other easy skills together and make new things for each other for yourself.
Dessert Crawl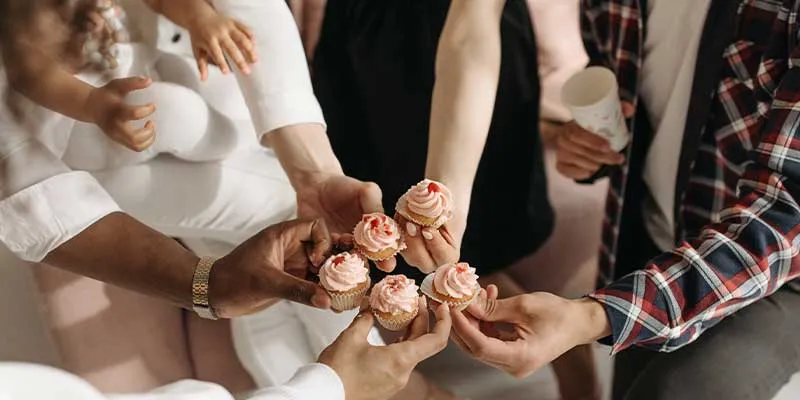 Dessert is the best part of the meal. Everyone likes sweets. Find a couple of spots, visit and enjoy sweet with sweet buddies.
Learn A New Language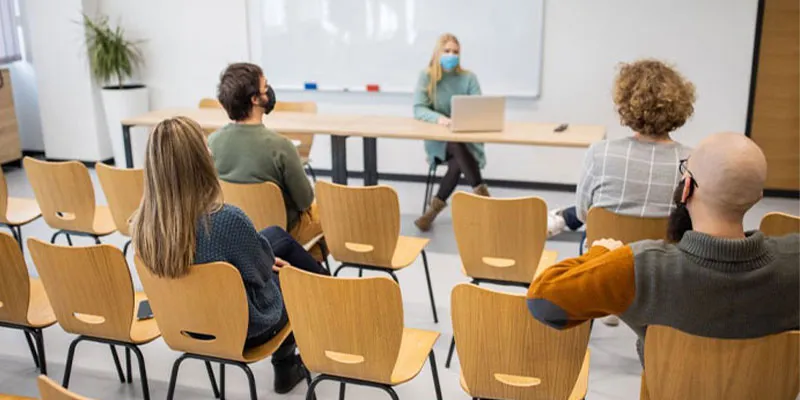 Get on the language learning app with your friends. A new beginning, a new hobby with your pals gives great joy to play more, learn more, and enjoy more.
Frisbee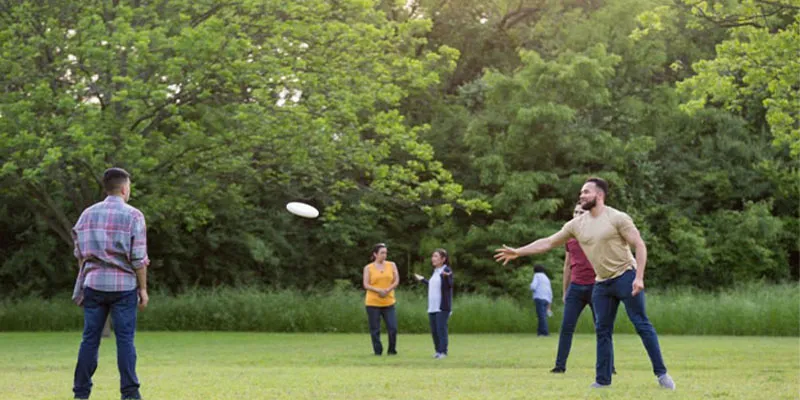 We bet your inner will love to play frisbee. So why wait? Let's get up, play with your buds and relive each beat.
Letters to future selves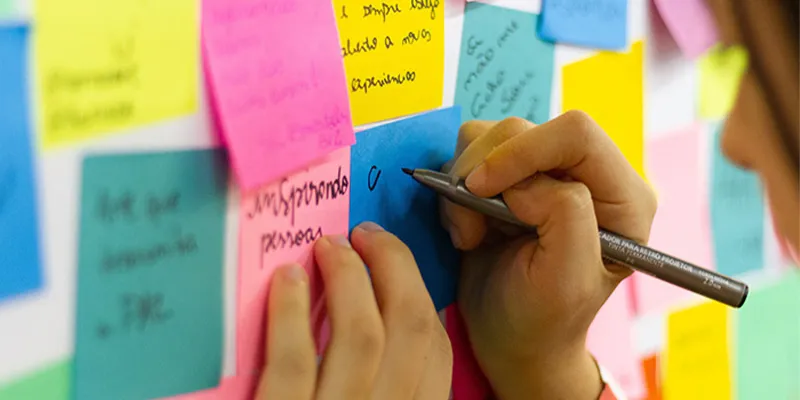 Don't know what you will be in the next 5 years? 10 years? 20 years? Write your goals, and ideas on sticky notes and give them to each other for safekeeping.
Fun Shoot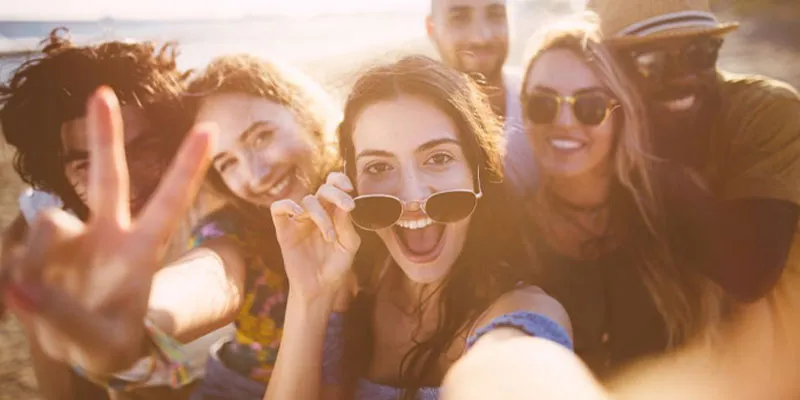 Do a fun shoot with friends. Wear funky clothes or be goofy and play model.
Play Cards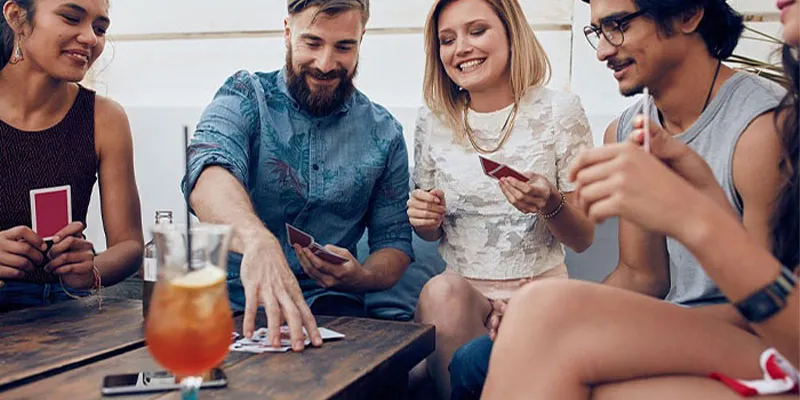 In old times, people like to play cards when they want to enjoy themselves. Cards are an absorbing way to bond with your friends. Try playing cards this weekend.
Stargazing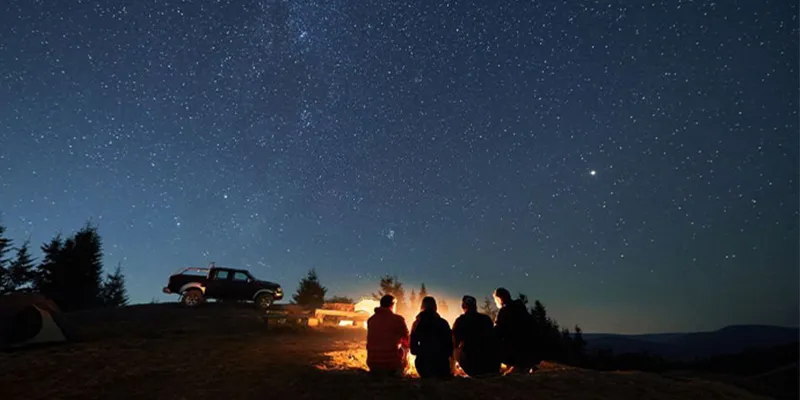 If you live in a city, you hardly get a chance to enjoy the starry sky in a hustle and bustle of life. Plan to in a park or over a hill. Lay down with friends and enjoy seeing stars.
Watch a new show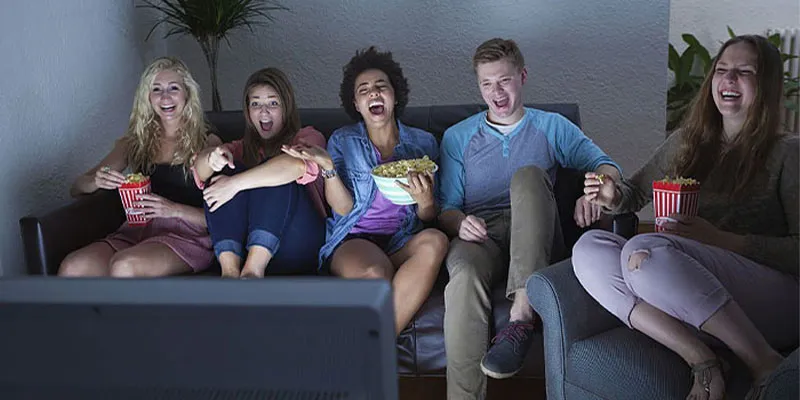 Watching a show with friends in which you are all interested is a highly social way of enjoying it. Watch the screen and scream at the same time. You can have a great time and get togather by doing this.
Crazy Things to Do With Friends
Here you can find fun things to do for free with friends:
Puzzle night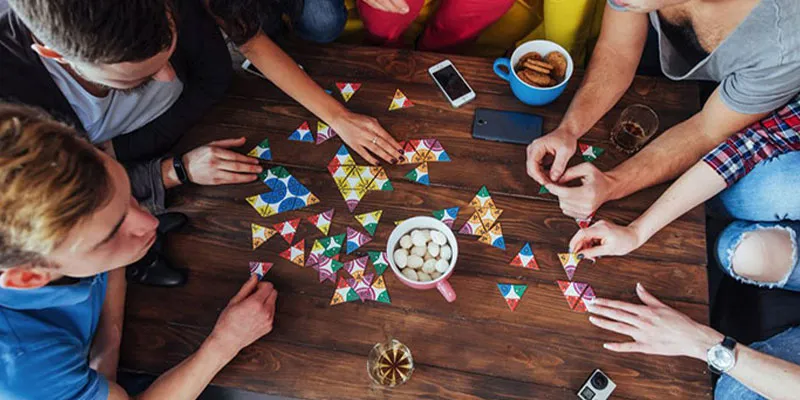 Tell everyone to bring a puzzle of their choice and see who can put the puzzle together faster than the other. Playing indoor games like completing puzzles are fun activities to do with friends.
Care Package
If your friends don't live in the same city. Or study in another college out of the city. You can send them care packages. You can do a little grocery shopping and also get things from home. Buy some snacks or something they like. Or some essentials you can add to the care package.
Karaoke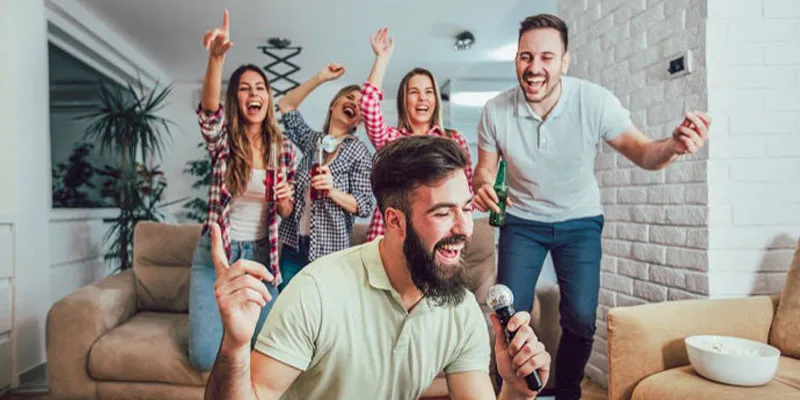 Arrange a karaoke with your friends and go crazy. Be off-key, and you will still get the standing ovation. Right?
Beach trip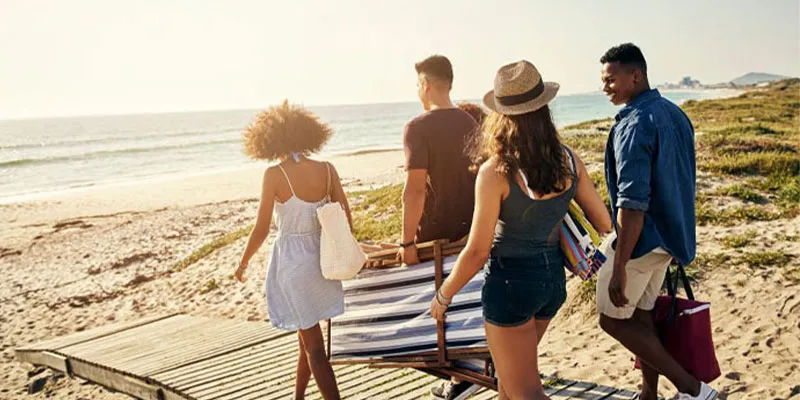 Go to the beach. Take towels, umbrellas, shelter, and food, and camp with you. Spend the day in the water, playing cricket, digging in the sand. If you fell asleep while getting home, you must have done it right.
Go to the animal shelter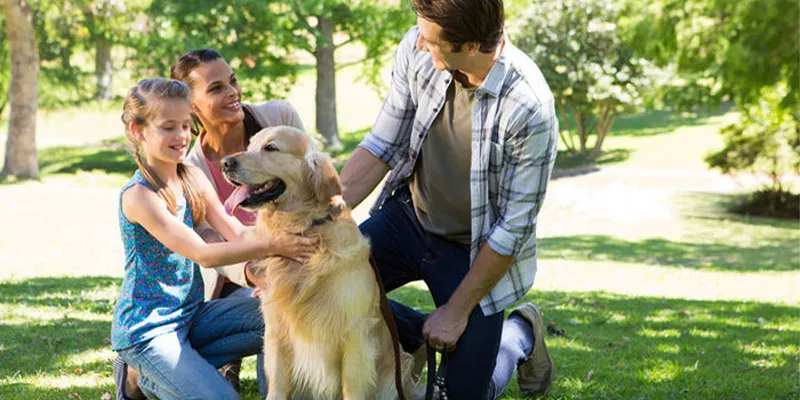 Going to the animal shelter, and spending time there oozes out the compassion in your heart. Animals are also an important part of our lives. Learning about how animal shelters work by going there, learning new stories about how victim animals survive, boosts new feelings and will to do something in you.
Attend a book reading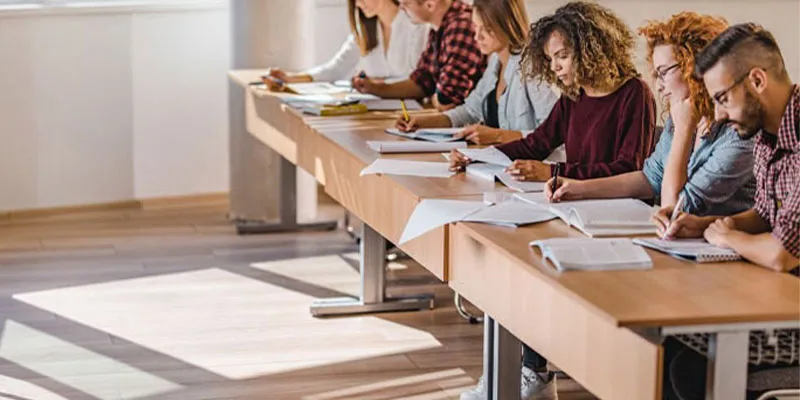 There are people(writers) who come to read. Check the schedule of bookstores and libraries. Go there and have some intellectual chat.
Fire pit
Collect the woods, lit up the fire and you are good to go. You can even cook something over coal. Make sure to get ready for your late-night stories because this is what makes the night interesting.
Dance Performance/ Challenges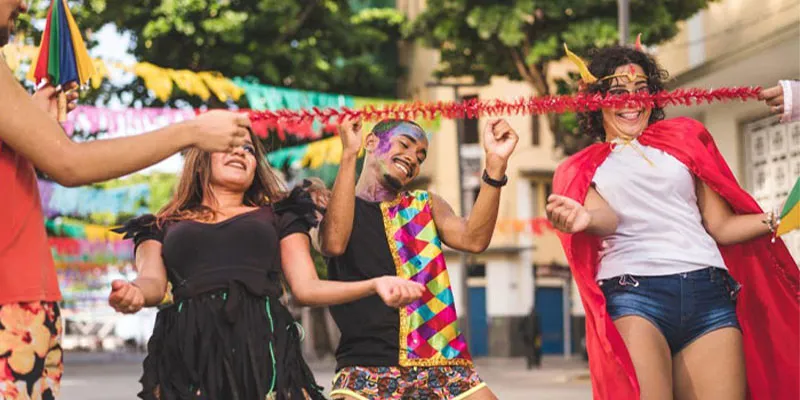 There are plenty of dance challenges on the internet. You can try them with your friends. Have a lot of fun and make a video. Put the video on social platforms and entertain others.
49. Free concerts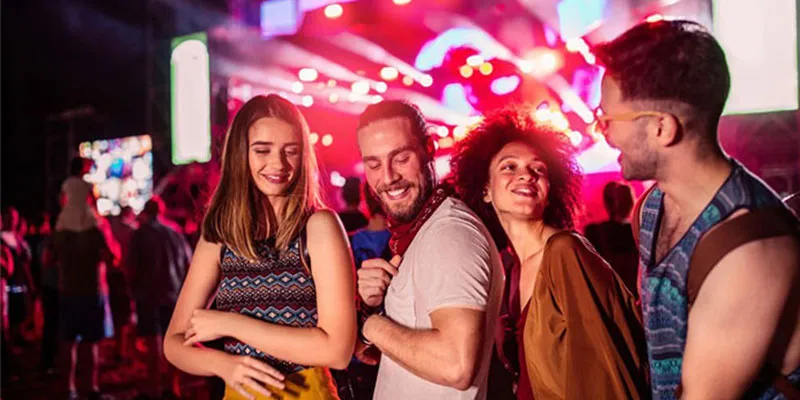 In coffee shops or at colleges, there are always free concerts going on. You can go there and enjoy it for free. It's a fun thing to do. It is one of the cheap and free things to do with friends outside.
Playlist exchange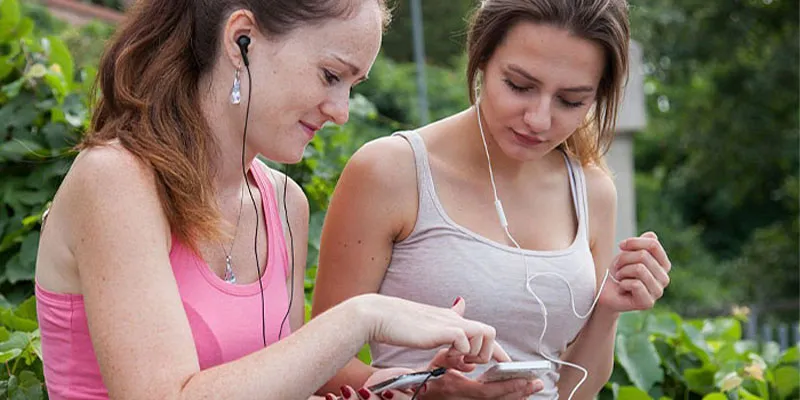 Exchange your youtube lists and quirky videos you have saved and share them. Enjoy watching videos together or even separately. It will surely entertain you,
Swimming Hole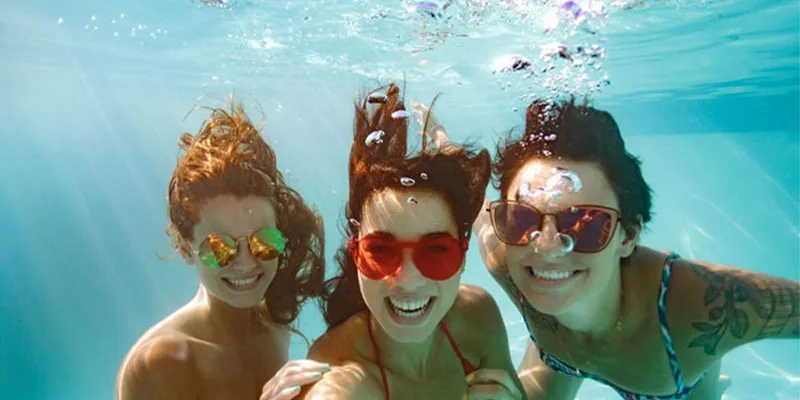 Find a new swimming hole or you can go to the one you already know. And spend your lazy afternoon with friends in a great way.
Truth or Dare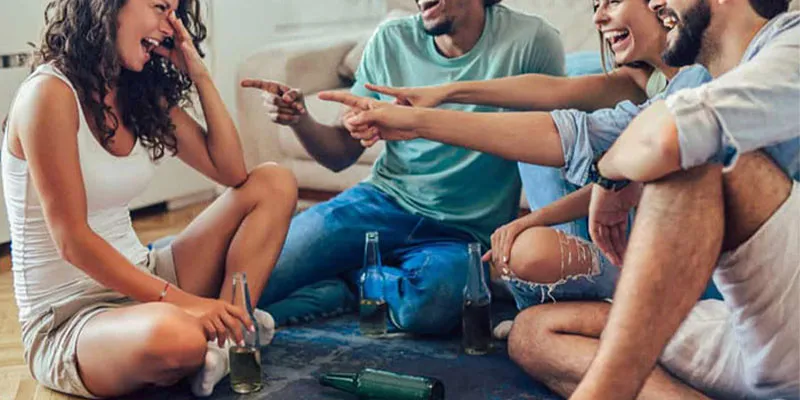 Play this game and you will know the secrets you will never think you could know. An old school game with your old pals. Take the game to the next level and enjoy.
Tip of Boys: If you don't know the secret things of girls that boys should know you can have a quiz game of girlish things for guys to guess.
Other Cheap Ideas To Relish With Friends
Other than the discussed above, you can try these fun things to do with adult friends.
Spend time at the local library.
Flip through the magazines.
Go bushwalking.
Head to the countryside.
Try rock climbing.
Go to a university lecture.
Send postcards to loved ones.
Go for a run.
Interview each other.
Eat brunch together.
Try new hairstyles.
Give each other a makeover.
Sew a quilt together.
Swap movies or music.
Go to yard sales.
Go fishing.
Play a baseball tournament.
Play video games tournament.
Go bowling.
Visit a comedy club.
Ride horses.
Visit an aquarium.
Go manicure/pedicure.
Go for paint-balling.
Go window shopping.
Start a fitness challenge.
Play chess.
Boat riding.
Play darts.
Make and try homemade face masks.
Redecorate your rooms.
Roast marshmallows together.
Exercise together.
Make DIY jewelry.
Take a pottery class.
Decorate cookies using baking starter kit
Make chocolate-covered berries.
Create/design a photo collage.
Listen to a podcast.
Buy adult coloring books.
Have a water balloon fight.
Learn magic tricks.
Sew something.
Try new smoothie combos.
People-watch.
Play the guess the flavor game.
Learn magic tricks together.
Have a sleepover.
Paint a flower pot.
Draw or sketch each other.
Decorate Cupcakes
Go to an escape room in your house
Check plants in your garden and find names of those plants (this could be a great learning activity)
Conclusion
Now that we have given you a long list of cheap hobbies/activities you can do with your pals. Cost-effective ideas that will not give you a hard time thinking whether you should enjoy with your friends or not. Cheap activities make you creative, which makes your mental health strong and improves your mood by increasing dopamine in your body.
There are plenty of ideas you can have and relish them selflessly and effortlessly. Add them to your to-do list right now and enjoy every weekend without getting bored.