18 Different Types Of Pedicures And Their Benefits (Choose Your Favorite)
by
admin
December 30, 2022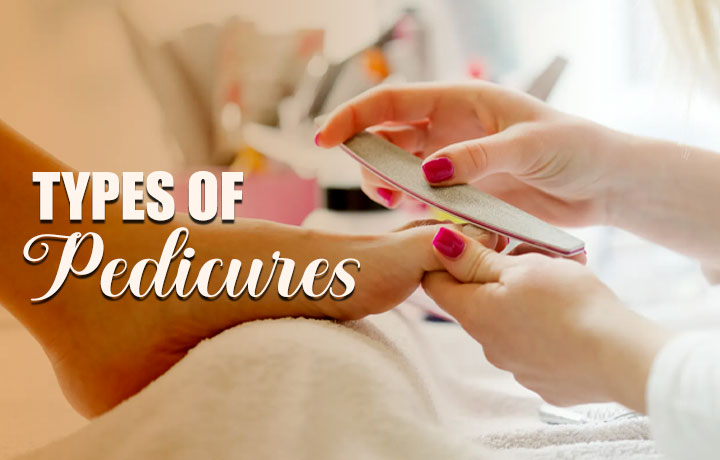 Being a good hygienic person is a good way of taking care of yourself. Similar to the face, your feet need good care as well. Daily activities get your attention away from some necessary steps of your life. That can lead to bigger problems such as foot odor, accumulation of dead skin, etc.
Pedicures are a greater way of taking care of your feet. Removing the callus, and dead skin cells, filing, shaping, and cutting the toenails will give you well-groomed feet. And you will feel loved and satisfied.
Here are the types of pedicures, from basic to luxurious. As it is an effective and low-risk self-care cosmetic procedure, that will make your feet look their best.
Different Pedicures and their Benefits
There are more than 15 types of pedicures, you can read these types and their benefits. This will help you decide what pedicure will be best to pamper your feet.
Basic Pedicure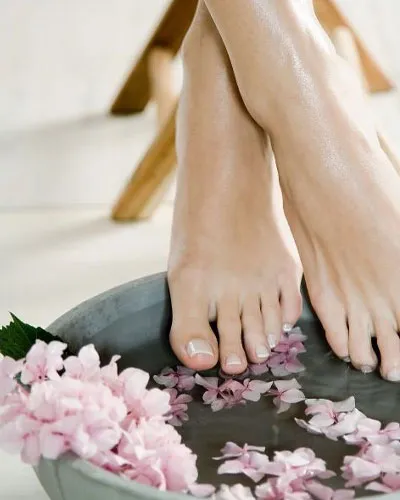 A basic pedicure is a no-fuss treatment. People go for a basic one if they want a quick pedicure. It is the most common and most frequently done pedicure.
It just includes a simple treatment that includes:
foot soaking.
foot scrubbing with a pumice stone or foot file.
nail clipping.
nail shaping.
foot and calf massage.
moisturizer and nail polishing.
French Pedicure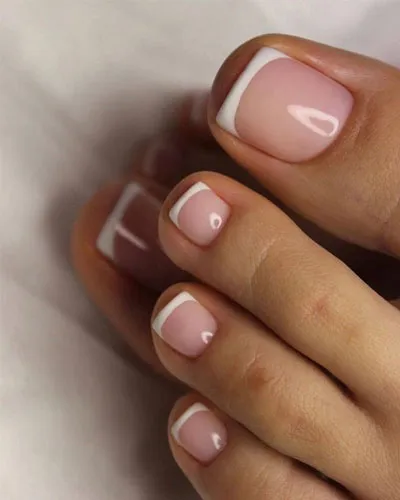 French pedicure follows the same basic pedicure steps. It has one change which is the application of nail paint.
The base of the nail is covered by sheer nude nail paint and the tip is painted in a thin white band.
Also Check: TikTok trending nail designs 2023
Gel Pedicure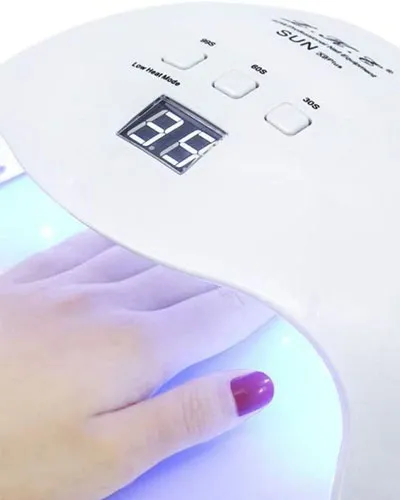 Gel pedicure uses the technology of UV light. It provides a long-lasting nail color. Once the basic steps of nail treatment, preparation, softening cuticles, and nail shaping are done, nails are coated with gel polishes in 3 stages.
Base coat
Nail color
Top coat
Each coat is cured under the UV LED light. Gel pedicures last longer so you don't have to deal with dull nail paint or chips. It can last around 4 weeks or more than 4 weeks.
A gel pedicure doesn't cost more than a regular pedicure but it is 10 times more effective than the basic one. You can get the idea from the given picture of the gel manicure being done.
Paraffin Pedicure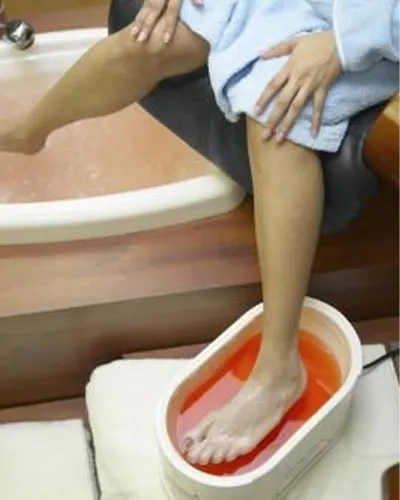 In paraffin pedicures, paraffin wax is applied to feet to soften and soothe them. Paraffin wax is very effective in removing dead skin and healing cracked dry skin from feet.
Paraffin wax dip is an added service in a basic pedicure. Massage therapists recommend it to relieve joint pain, and improve circulation
White paraffin wax is melted at a low temperature, which turns into a warm liquid.
Then feet are dipped in wax a few times and wrapped in plastic or a towel.
Wax is removed with soft tissues after it is cooled down.
Then feet are moisturized and end with the application of nail paint.
Hot stones Pedicure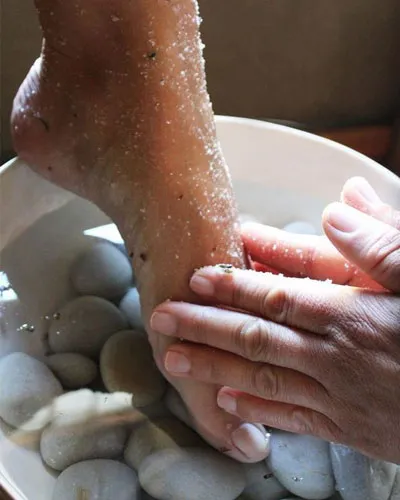 Hot stone pedicure is the most luxurious pedicure. It is a highly therapeutic treatment for feet that uses hot stones and certified organic products.
This pedicure includes warm stones, exfoliation, nourishing oils, a refining mask, therapeutic massage, and polish. It is an effective therapy to improve sleep issues.
At first, nails are soaked, cleaned, and cut.
Warm flat stones or basalt rocks are put above and underneath the feet usually applied for 10-30 minutes.
The heat from stones decreases muscle spasm and tension.
After that, the feet are massaged with oils and end with nail polish application.
Fish Pedicure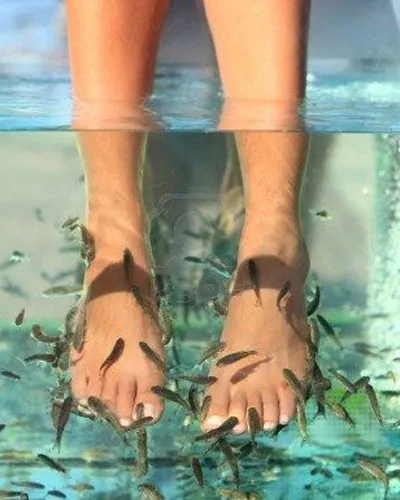 Fish pedicure involves the dipping of feet in a basin filled with water and fish. The fish is Garra Rafa, also known as doctor fish, which eats the dead skin off the feet revealing smooth, callous-free skin, and cleaner-looking cuticles.
Yet the treatment became less fashionable as it could spread blood-borne infections, such as HIV and hepatitis C if sufferers bleed in the water.
Mini Pedicure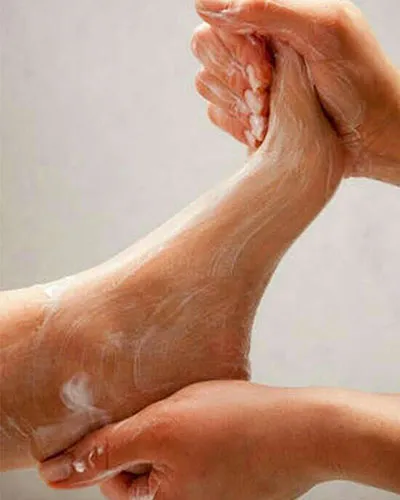 Mini pedicure is similar to the basic pedicure but focuses more on the toes. It involves a quick soak, followed by nail shaping and a coat of polish. Although some salons might include a short massage, foot bath, or scrub.
It is preferred for people who take care of their feet at home and need a quick touch-up during their regular pedicures.
Spa Pedicure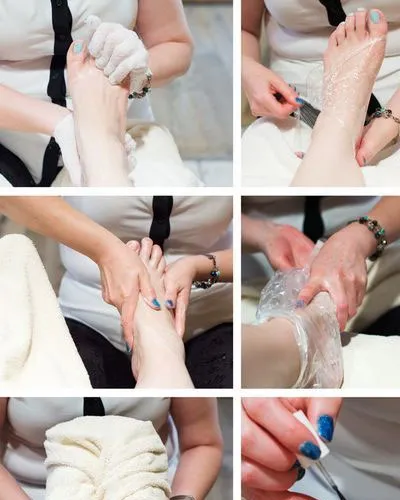 A spa pedicure, also known as a deluxe pedicure, takes longer than a classic pedicure because it comes with additional standard services such as paraffin wax dip, mud masks, or seaweed treatment. It is one of the most expensive pedicures.
Ice-cream Pedicure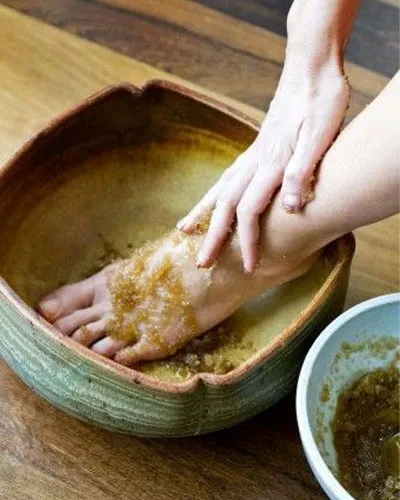 As the name suggests, it does not use real ice cream for a pedicure but uses bath balls shaped like an ice cream scoop. The ice cream melts instantly when submerged in water. And releases nourishing minerals and aromatic oils that will hydrate, moisturize and enrich the skin.
After that, the next step is nail care and foot filing. The callus is removed and sugar-based body scrubs are applied that are rich in jojoba oil and Vitamin E.
Margarita Pedicure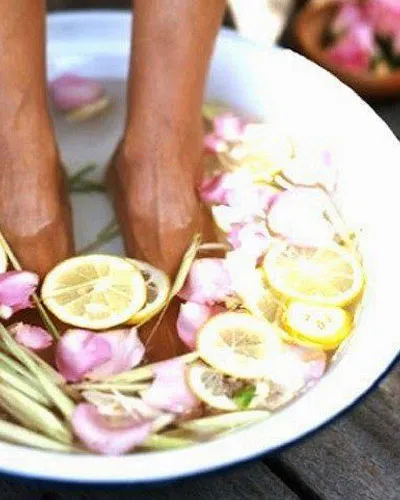 Margarita's pedicure follows the same steps as a basic pedicure but it includes a soaking session in the water with fresh lime, followed by a lime salt scrub and exfoliation.
Then, lime-based massage oil and lime-scented moisturizers are used for moisturizing and massaging.
Limes have citric acid and vitamin C that provides proven benefits to the skin. I.e. treating aging skin, pigmentation, or sun damage.
Waterless Pedicure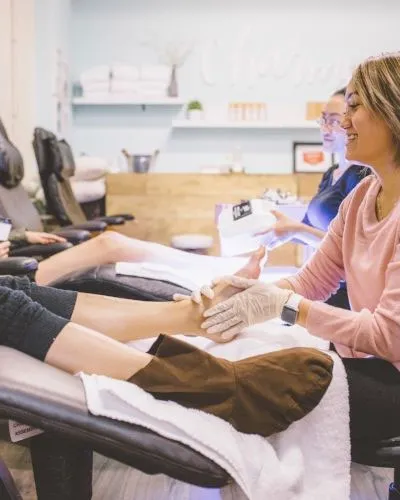 A waterless pedicure is done without using water. It is an eco-friendly pedicure where no water is wasted as in other pedicures.
Water is sprayed on feet instead of soaking feet in the water. Then the scrub or cleanser applied is wiped with a heated towel.
For every purpose, water is sprayed, thus there is limited use of water. It is a more sanitary service than other pedicures. There are chances of germs interaction in water baths thus in dry pedicures no germs can get in touch with the skin.
Salt Pedicure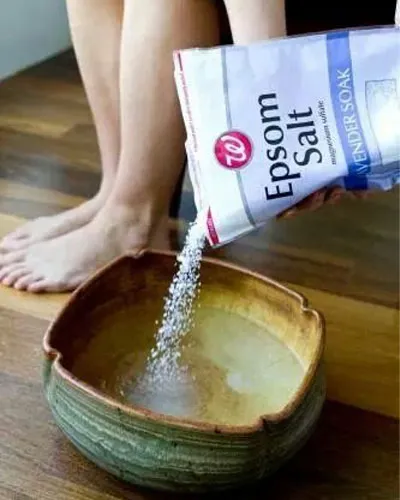 Basin is filled with warm water until it is deep enough to cover the feet. Add ½ cup of salt in warm water. And then soak your feet.
Salts can be Epsom salt, sea salt, or Himalayan salt. Salt pedicures quell food odor, help heal fungus or ingrown nails, and soothe dry skin.
Salt pedicure is mostly done at home. It is an inexpensive way of taking care of your feet.
Also Check: 18 different types of women tops
Chocolate Pedicure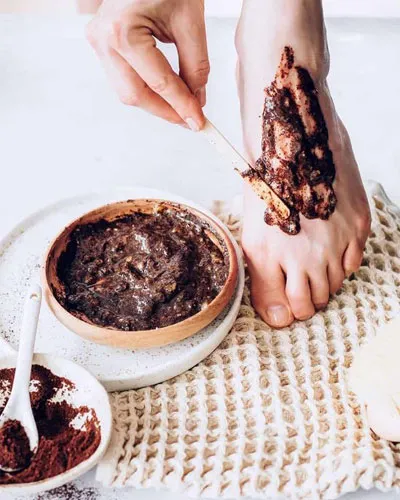 Chocolate pedicure is not only delicious but also good for the skin. Chocolate has antioxidants that fight off free radicals in your skin.
The chocolate pedicure begins with a foot bath in warm melted chocolate.
After that, exfoliation of the feet is done with a cocoa scrub.
After scrubbing away the dry and rough skin, your feet will smell like an indulgent dessert.
The feet are then covered with a chocolate mask.
A chocolate pedicure spa treatment is a splendid way to indulge in a bit of chocolate therapy.
Athletic Pedicure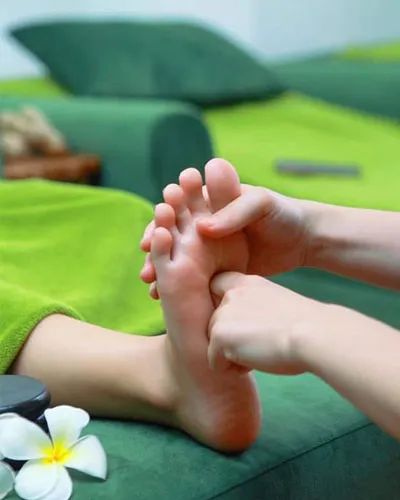 Athletic pedicures are done on athletic feet. Athletes need pedicures to lower the risk of injury, resolve muscle tension, and provide comfort to overused feet.
In this pedicure, the beauty therapist cleans and trims the toenails, removes dead skin, massages the soles, and releases muscular tension.
This procedure improves blood flow and reduces inflammation and pain. Also, it removes the areas of hardened skin that reduce the pressure points and provide relief.
Rose Pedicure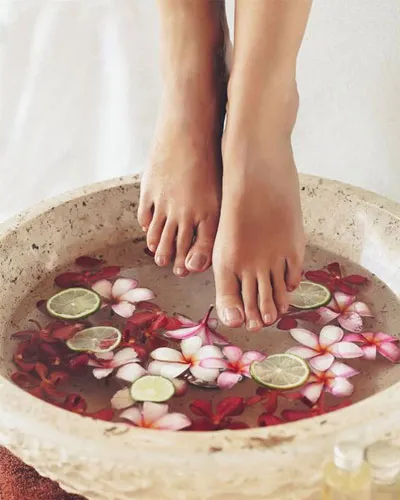 In a rose pedicure, feet are soaked in water filled with rose petals. Also, moisturizing creams, scrubs, and oils are used made with rose extract. Rose petals gently remove keratinized dead skin cells and callouses.
Roses help in regenerating skin tissues and provide anti-aging benefits. Rose pedicure is incredibly effective for dry skin.
Besides that, the smell of roses has a relaxing effect on humans and helps with sleeping aid. Similarly, rose oil has been scientifically approved as a psychological relaxant.
Milk and Honey Pedicure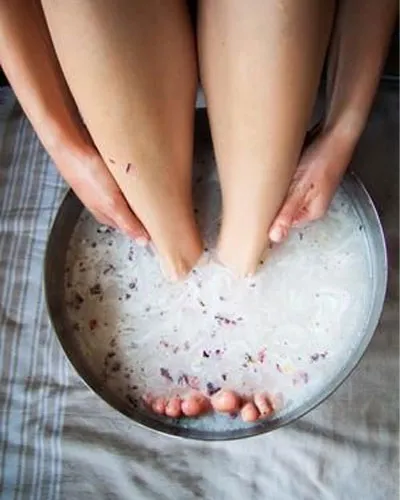 Milk has lactic acid, which exfoliates dry, dead skin cells and brightens feet. This nurturing pedicure treatment starts with a warm milk-infused bath for the feet.
This luxe milk and honey pedicure include
Nail and cuticle care.
Massage.
Exfoliation.
milk + honey sugar polish.
A warm oil treatment.
and Polish.
And the same steps of foiling, shaping or cutting nails. Honey is rich in antibacterial properties and seals in moisture. Together, these powerful milk and honey ingredients wash away the wear and tear of summer and reveal soft and touchable toes for fall.
Wine Pedicure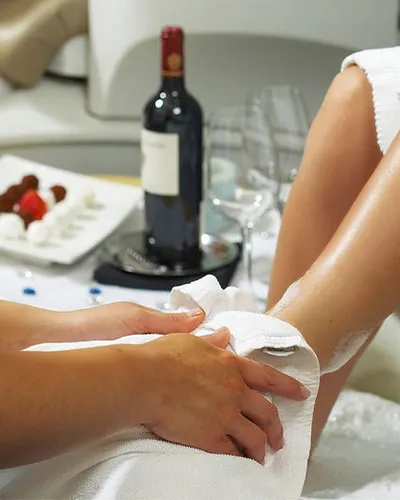 In a wine pedicure, feet are dipped in wine rather than water.
Red and white wine both have rejuvenating properties that can heal cracked heels and the skin of feet. Red wine contains antioxidants that help in skin renewal and makes skin fresh.
A wine pedicure is best if someone is looking for an anti-aging treatment for their feet. You can see the before and after results of the wine pedicure.
Shanghai Pedicure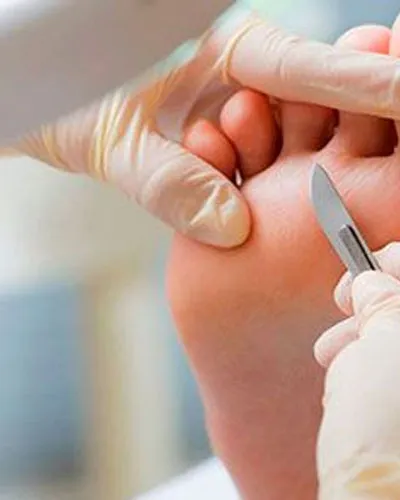 This pedicure originated at Mandarin Oriental Hotel Hong Kong. It is a 50-minute procedure in which scalpels are used to remove dead skin cells, calluses, and ingrown nails. Scalpels are specially designed metal blades. 
FAQs
What type of pedicure lasts the longest?
Gel toenails look fresh for a long time, even if you're on your feet all day long.
What is the best type of pedicure for dry, cracked feet?
Paraffin pedicure is best suitable for dry and cracked heels as it provides excellent results. During a paraffin pedicure, the feet are covered with several layers of melted paraffin wax that have great moisturizing properties.
What is the best type of pedicure for callused feet?
The callus smoothing, nail shaping, and cuticle cleaning steps are performed with an electric file in a waterless pedicure. It is often considered more efficient as it does not cause your nails to expand, like in a traditional pedicure.
What makes pedicures last longer?
Applying cuticle oil to your toenails daily is a great way to promote the health of your nails. It increases the longevity of your pedicure as well. 
Conclusion
Not only does the pedicure cleanse and groom your feet and toenails. Foot massages in the procedure make you feel relaxed and improve sleep quality.
If you have never tried it before, try it this time. Hopefully, it is going to be very beneficial for you and you will get pedicures again and again. So, there are different types of effective pedicures discussed above, you can choose from them according to your needs.