35+ Top Tiktok Nail Trends For All Seasons (2023)
by
admin
December 22, 2022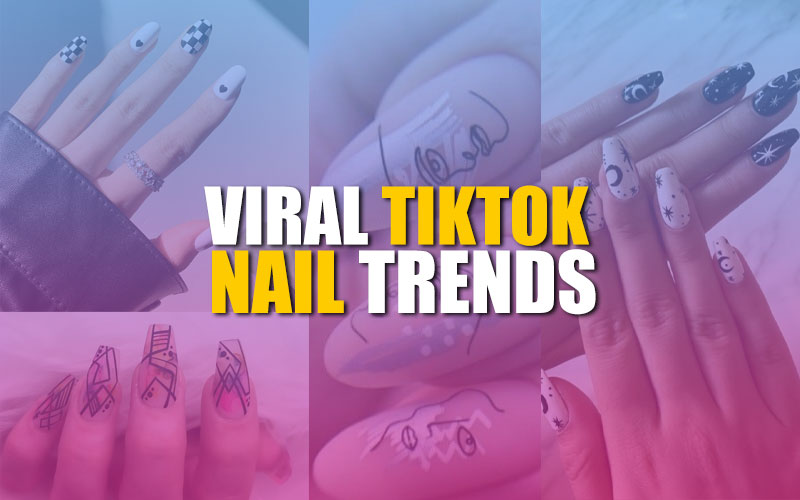 Whether the fashion is really old, queer, or modern. Once it becomes a trend, there is nothing to stop it. There are many nail art designs that are getting viral and trending this year.
Here are the viral TikTok nail trends that are for sure going to viral in the next year also. Try it yourself or get it done by the nail artist, nothing is going to get wrong with following these trends.
Valentine's Day Nail Art Ideas From TikTok
Valentine's day is coming and people love to do nail art on this day to make their hands look beautiful. Tiktok is the best source for trending ideas. So we have gathered some trending tiktok nail art ideas to do on 14th february.
Red heart manicure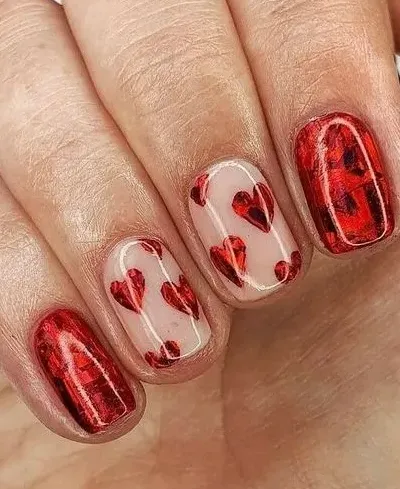 This type of nail art is done with shiny nail polish. You can also do it with less polish.
2. Heart glory nail art design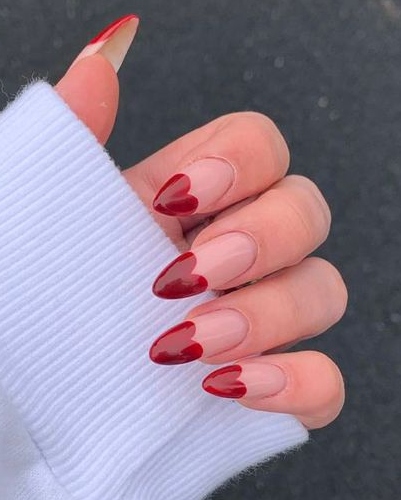 This nail trend is very classy and easy to do. You just need to make heart on the tip of your nails. It's trending now a days
3. Heart nail design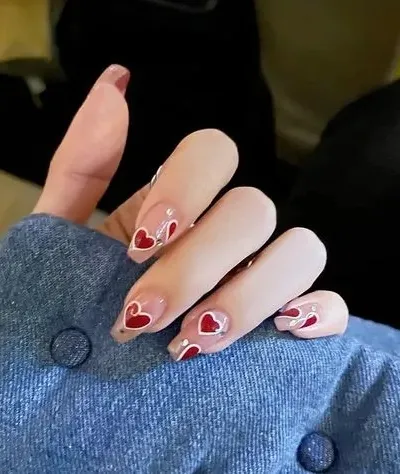 Make hearts with red and white colored nail polish. The background could be simple or you can use pink nail polish
4. Long red valentine's day nails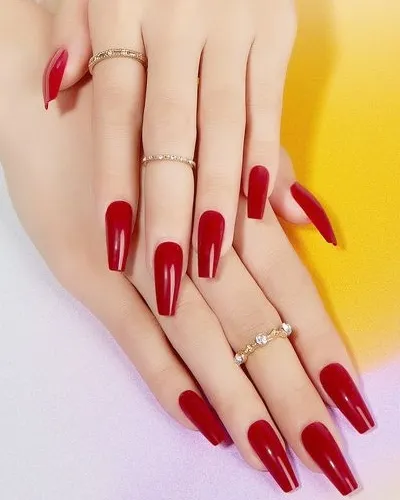 If you want simple nails on valentine's day, just put red nail polish on you long nails. This nail trend will never fade away.
5. Acrylic red heart nail idea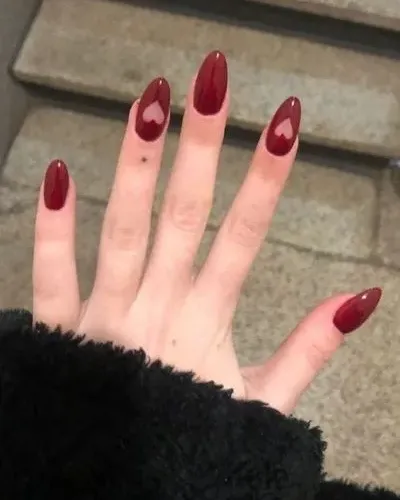 Cut a heart on any sticker and paste on your 2 nails. Apply nail polish and then remove the sticker. Your heart shaped nail art is done.
6. Shimmery red and pink nails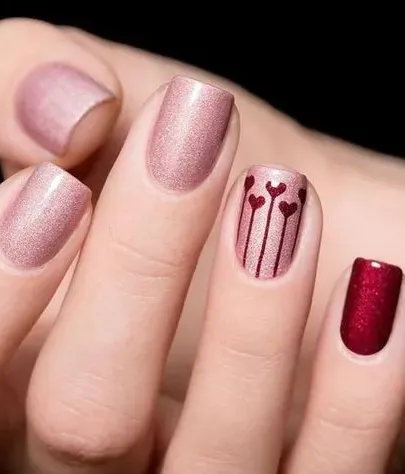 It's trending on Tiktok because its simple to do and looks very elegant. You only need to do nail art on one nail. Leave other nails simple.
7. Dotted red and black heart nails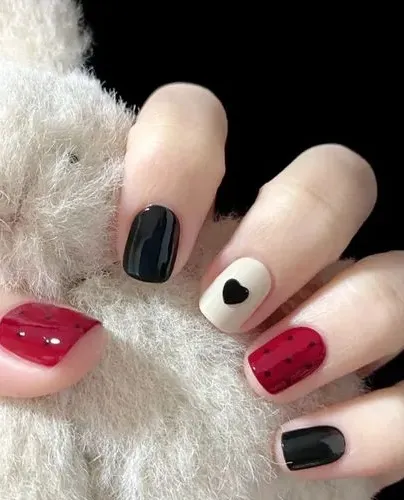 This nail art is best done with three different colored nail polishes. Because it's Valentine's Day, you can opt for red, white and black. Make dots on 2 nails and heart on one nail. Leaves others simple.
8. Short pink valentine day nails
If you don't have long nails and you don't want to use acrylic nails, then this nail art is suitable for you.
9. Hearts and kisses nail art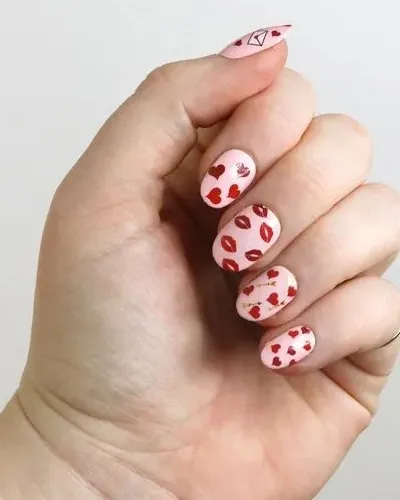 Make hearts and kisses with red colored nail polish. This is the best nail art people love to do on love day. But it's a bit difficult to do.
Tiktok Nail Ideas To Get Viral
Do you want to know about some TikTok nail ideas that can make you viral, and gets the attention of your peers? Here are some of the best TikTok nail ideas you can ever find:
10. Ombre French Nails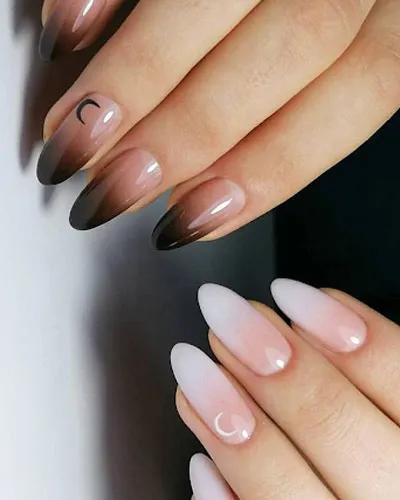 11. Checkered Moment
Ombre french nails are trending on Tik Tok. just like ombre hair, ombre nails go from dark to light gradient or light to dark using different shades.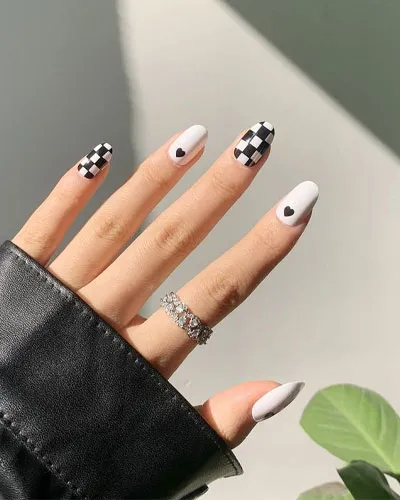 The checkerboard pattern is trending on TikTok. You can try it in different colors also.
12. Back-to-School Nails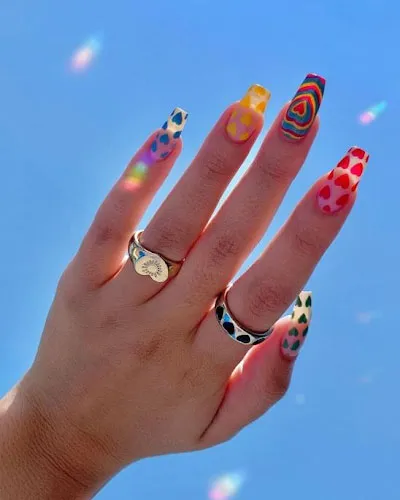 All funky colors are included in back-to-school nail colors. Such nails are highly in inspiration on TikTok nowadays.
13. Swirl Nails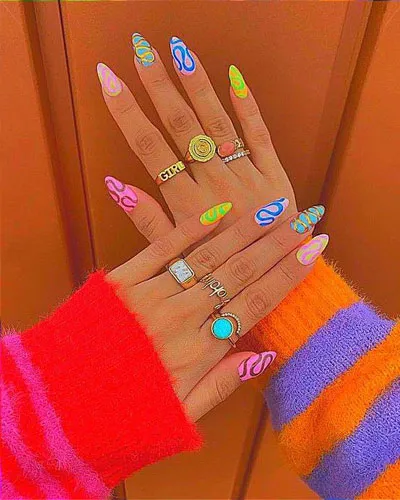 Swirl design looks classy and is widely seen on TikTok. You should also try it with different color combinations as per your choice.
14. Pastel-colored nails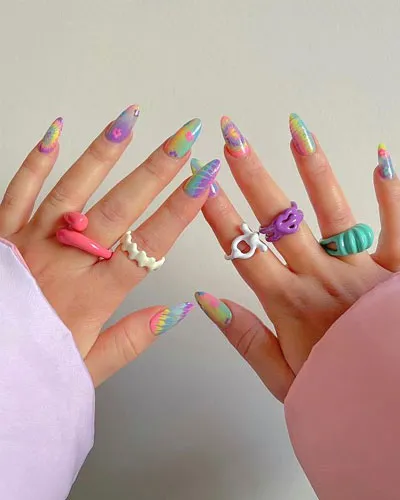 Pastel shades give a soft vibe and calming vibe. They look exquisite in the winter season. As they are cool colors and add a peaceful touch to the whole appearance as well.
Tiktok Nail Ideas For All Seasons
Summer, winter, autumn, or spring, nails should be done perfectly. Following are the TikTok nail ideas for every season that you can try. And surely you are going to fall n love with these nail ideas.
15. Paint Splash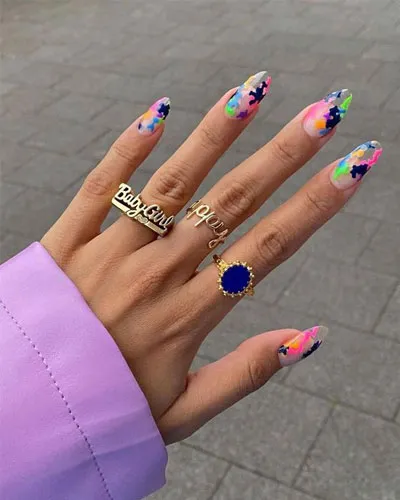 Paint splash gives an artistic vibe. If you want to give an artsy look, go with the splashing look.
16. Line Art-inspired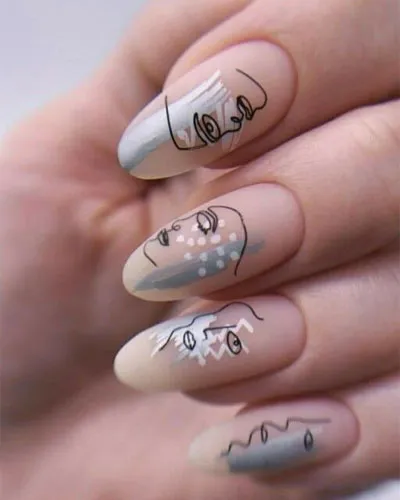 Line art is highly trending these days. Not in just nails, but also in clothes. Instead of making line art faces, you can also try other elements.
17. Abstract Nail Art
You can try new designs in abstract art because everything you are going to make will be called abstract. So just go with it without any doubt.
18. Yin-Yang Nails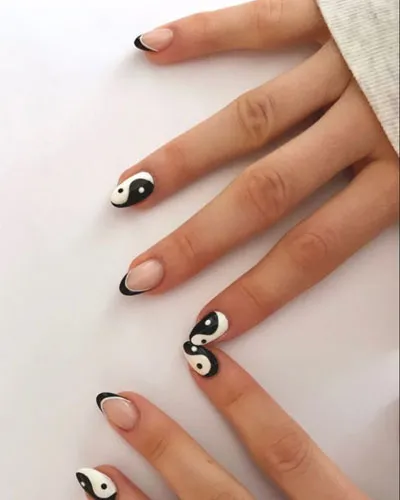 Ying-yang nails are associated with Chinese cosmology. But they are trending on TikTok and have been tried by a lot of the public till now.
19. Cow Print Nails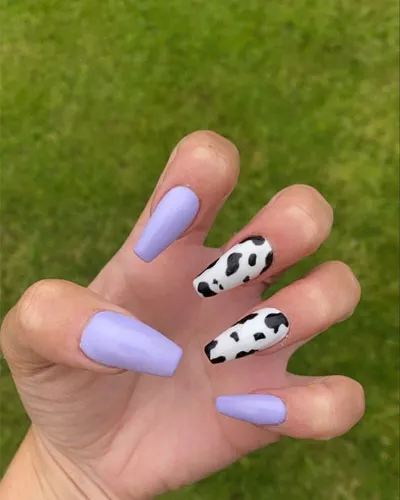 Animal prints are loved by everyone. Cow prints look very artistic and cool and are very popular on Tik Tok.
Tiktok Nail Trends That Will Get You Famous
People are obsessed with nail trends nowadays. Tiktok is a platform that allows getting viral. Here are some of the TikTok nail trends that can get you famous:
20. Smiley Nails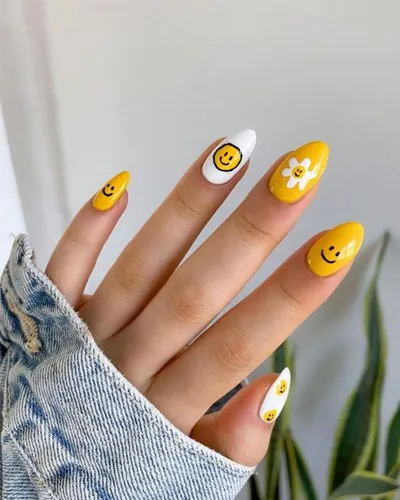 Smiley nails are one of the trendy Tik Tok nails. You can use a dehydrated primer to add a clean and glossy look.
21. Star Nails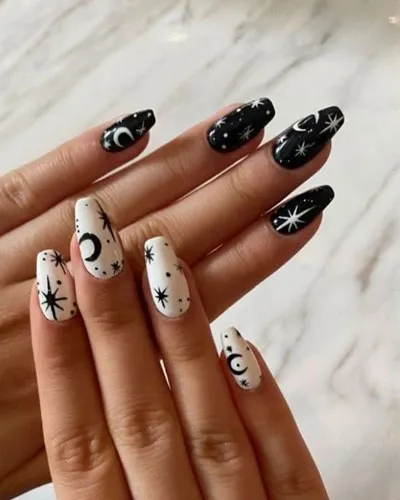 Everyone loves such designs. And such designs on nails give a look of the whole sky in your hand.
22. Harry Styles Nails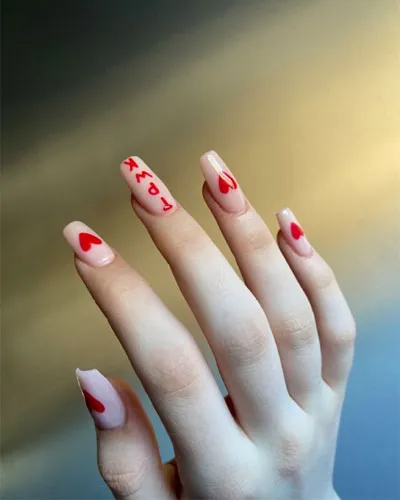 Harry-style nails are one of the highly followed Tik Tok nail trends. Rather than this, there are also many other styles in Harry styles.
You can make this acrylic design in short nails and long nails as well.
23. Cloud Nails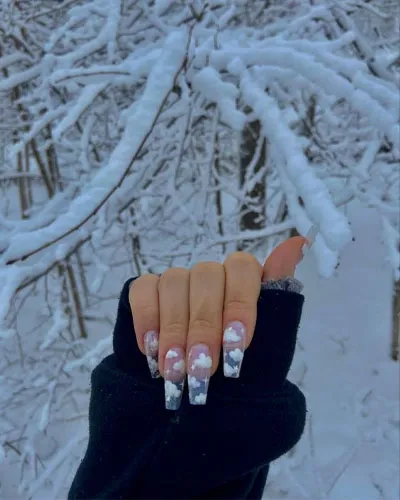 Like Moon and star-designed nails, cloudy nails are liked by everyone. Such nails are extremely popular this season.
24. Transparent Jelly Nails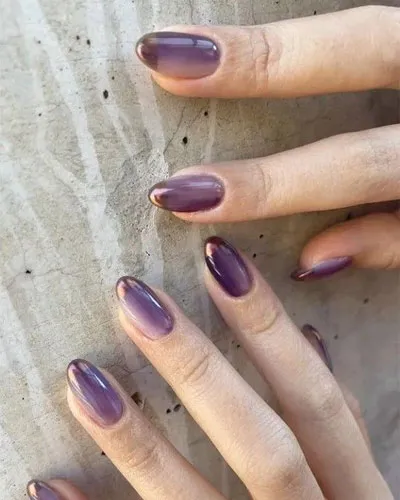 Everyone likes some distinct and cool fashion trends. Transparent jelly nails are one of the unique fashion trends and are also considered to be the Tik Tok nail trend 2023.
Tiktok Nail Trends That Will Last Forever
Some nail trends get out of fashion, but some trends last forever. Given below are the TikTok nail trend ideas that will never get out of fashion and look enticing as always.
25. 70s Trippy Vibe Nails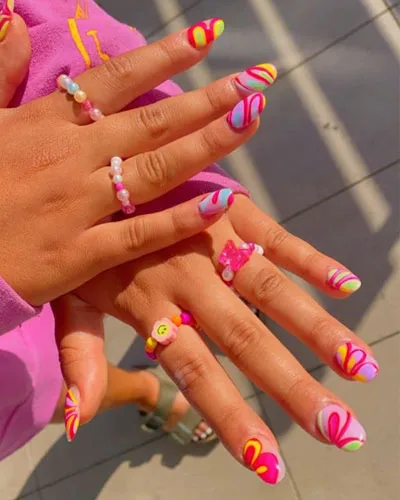 The beauty world is on a nostalgic train. 70s trippy nails are tried immensely by public users, Tik Tokers, and everyone likes them.
26. Tropical Hawaii Nails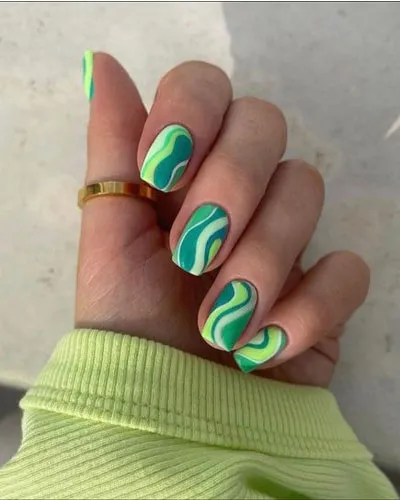 Tropical is related to green. Green color matte or shiny, is very chic on Tik Tok, just like the blue color in TikTok nail trends.
27. Candy Color nails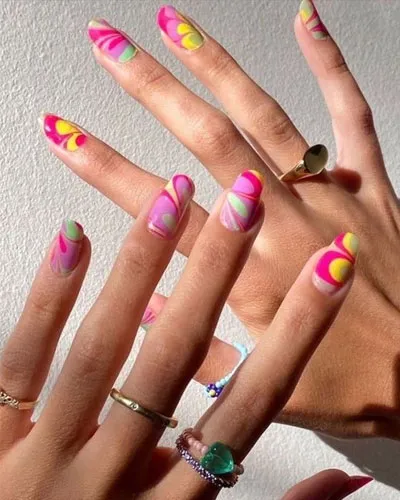 Just like pastels, candy colors look really cute, and adorable. Someone who wears funky clothes can try these nail colors and designs.
28. Fire Nails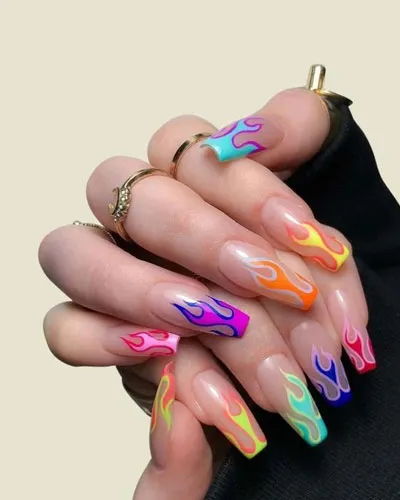 You can try this TikTok nail trend in other colors too. Like black and orange to go viral on Hallowen.
Are you finding trendy gifts for Hostess to give on Halloween? Click here to find Gifts ideas for Halloween party hostess.
29. Cheetah Nails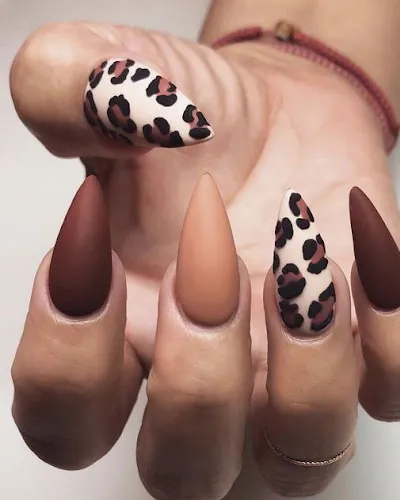 70s animal print nails are still trending in 2022. Cow prints, zebra prints, cheetah prints, and many others. There are many TikTok animal print hack videos virally trending.
Tiktok Hot Nail Design Ideas
Nail trends have become an obsession nowadays. Update your nail designs by trying these TikTok hot nail design ideas and enjoy this season with perfect-looking nails.
30. Metallic Nails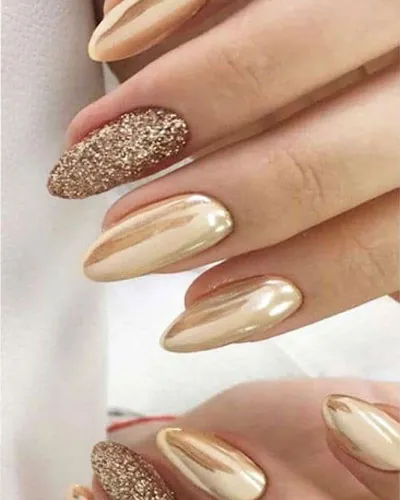 Metallic or chrome nails are eye-catching and very shiny. You can find them in different shades from grey to pink.
31. Artsy Nails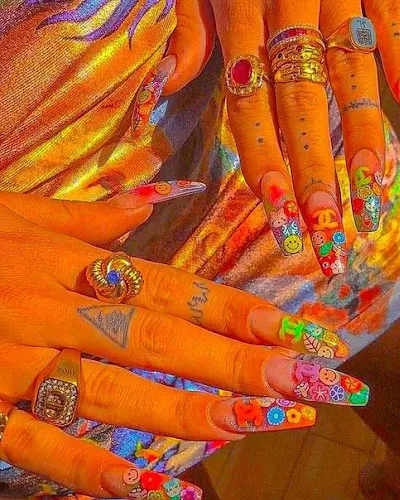 In these nail designs, you can go with any color you like. Use a bunch of elements and try something new with them.
You can also buy acrylic nail clips to get your nail art done properly.
32. Bohemian Nail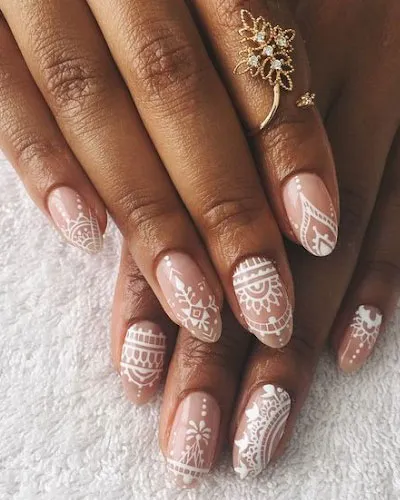 Bohemian nails are inspired by the ethnic tribal motif from a mix of rich cultures like Turkish, Moroccan, Indian, Egyptian, etc.
33. Rainbow Nails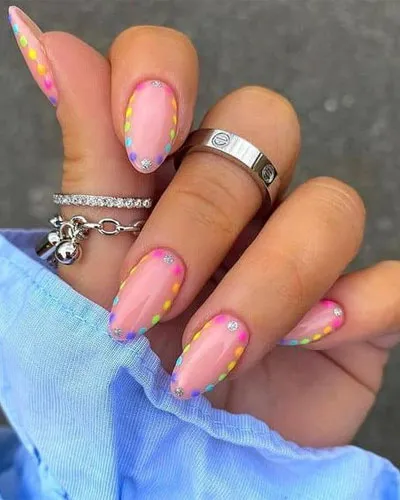 People like rainbow colors. They look cool and vibrant. They easily go with any light to dark shaded clothes.
Related: Gifts for people who like rainbow to add shine to their life
34. French Tip Nails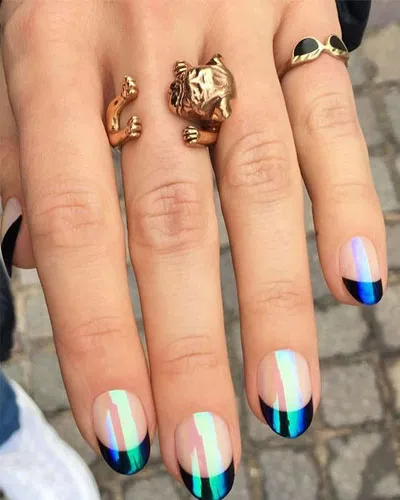 French tip nails have been trending for a long time but it isn't over yet. Remixed colors are also used matching with the outfit.
35. Floral Nails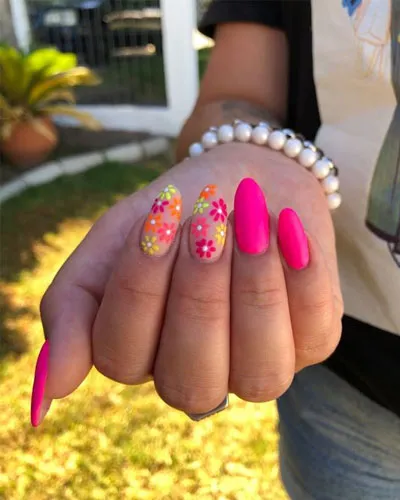 Floral print nails are something that can never go out of trend. Any shade you use to make flowers is going to look amazing.
36. Pop art nails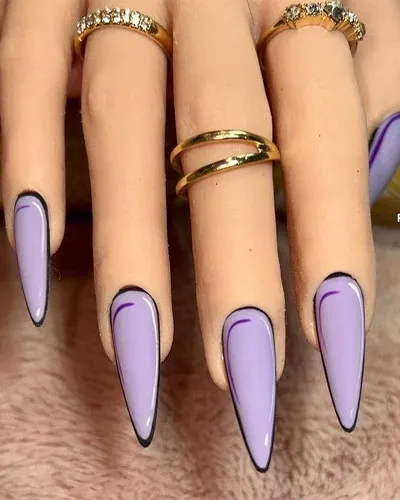 Pop art nails is the latest nail art trend taking over the internet. The comic book-inspired style makes surreal 3D nails that are viral on Tik Tok. 
Conclusion
There is a variety of nail designs trending on Tik Tok. and every nail design is different from the other. You can follow these nail arts by adding your touch to the designs. So they can match your personality.
You can change the colors, and elements, and make them glossy or matte. Try these TikTok nail trends, make a video, put it on social media, go viral, and enjoy every bit of it.