44 Stunning Valentine's Day Photoshoot Ideas For Everyone
by
admin
January 17, 2023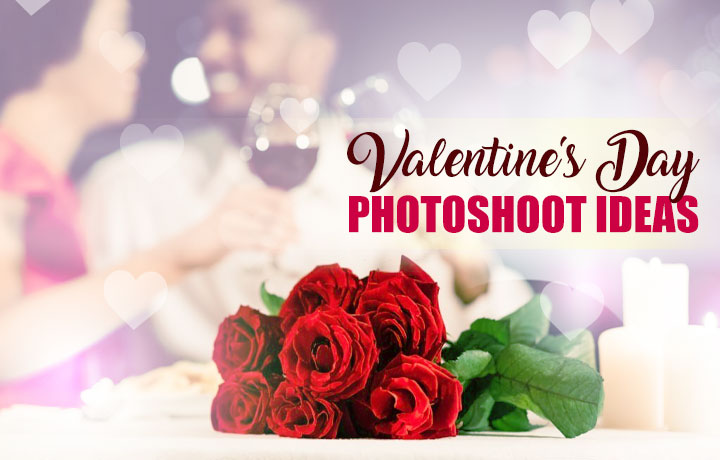 Valentine's day is all about love, passion, and devotion. And you can express your love with your friends, family, kids, boyfriend/girlfriend, husband/wife on this day, openly and romantically. A Valentine's Day photoshoot is one of the best ideas you can come up with for them out of all the options.
Through photographs, you can show how much you care and admire your loved ones and save the special moments for a lifetime. So, Here are Valentine's day photoshoot ideas for babies, and youngsters to couples.
Celebrate love this valentine's day through the unique ideas of photo shoots and keep the moments alive forever.
Couples Valentines Day Photoshoot
Before valentine, it's important for boys to ask your girl to be your valentine. Check our top tips on how to ask your girl to be your valentine. If she already said YES, then go ahead and check our beautiful Valentine's day photoshoot ideas for couples.
---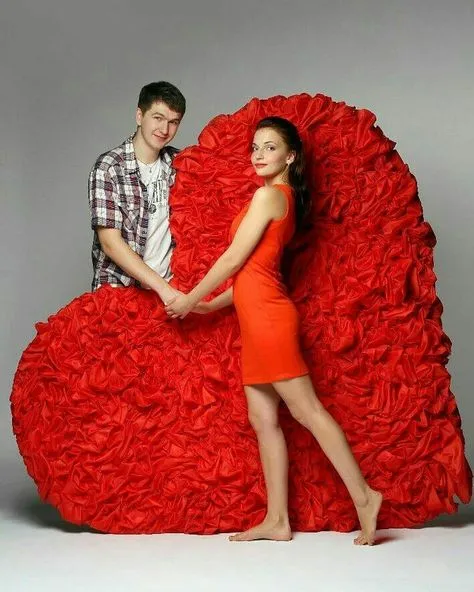 ---
Flower heart wall hanging
Do you want an aesthetic photoshoot for this valentine's? This is a unique vision you can try for your couple's photoshoot. You can click this picture in front of the solid colored wall other than red.
Use a wired frame and hang the artificial or natural flowers as per your preference. Hold any prop in your hand and get amazing photographs.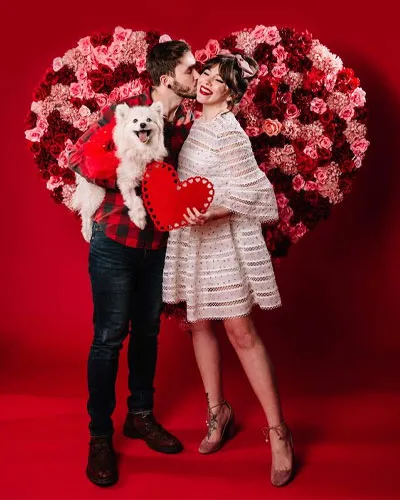 Foil balloons decorated wall
Use foil balloons to decorate the background for your photo shoot. Choose one of your favorite walls indoors or outdoors. Stick the heart-shaped foil balloons to the wall and click some romantic photos with your loved one.
You can use different sizes of balloons to add size variation in the background.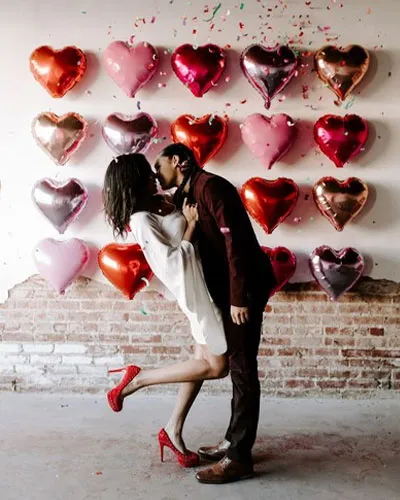 Hidden face balloon photoshoot
Foil balloons are really creative and cheap. If you don't want to reveal your face and your partner's. Buy some helium balloons, and hide your face with them. It is one of the creative ideas for the valentine's day photoshoot ideas.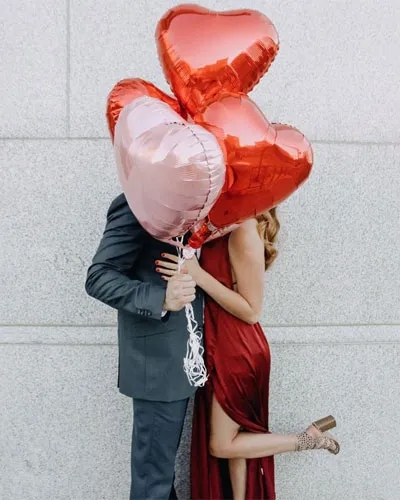 Also Check: Valentine's day decoration ideas
Heart cushion for Photoshoot
Do you want to keep the valentine photo shoot simple and elegant? You can buy a heart-shaped pillow from the dollar store, or DIY easily. Utilize the cushion for your valentine's day photoshoot. And it is sure that photos will turn out stunning.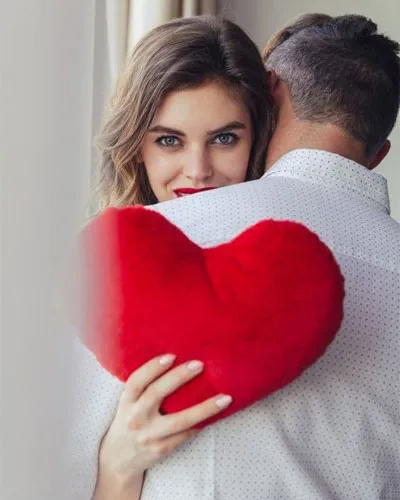 Paper Garlands Background
Do you need romantic valentines day images? Rather than buying expensive props from the market, cut different-sized hearts from colored chart papers and glue them on a thread or ribbon. Then hang them on the wall and you are good to go for your couple's valentine's day photoshoot.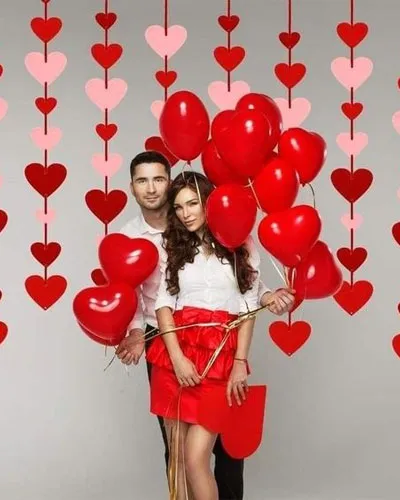 Valentines Day Photoshoot Ideas For Models
Get inspiring and trendy model photoshoot ideas for valentine's day:
---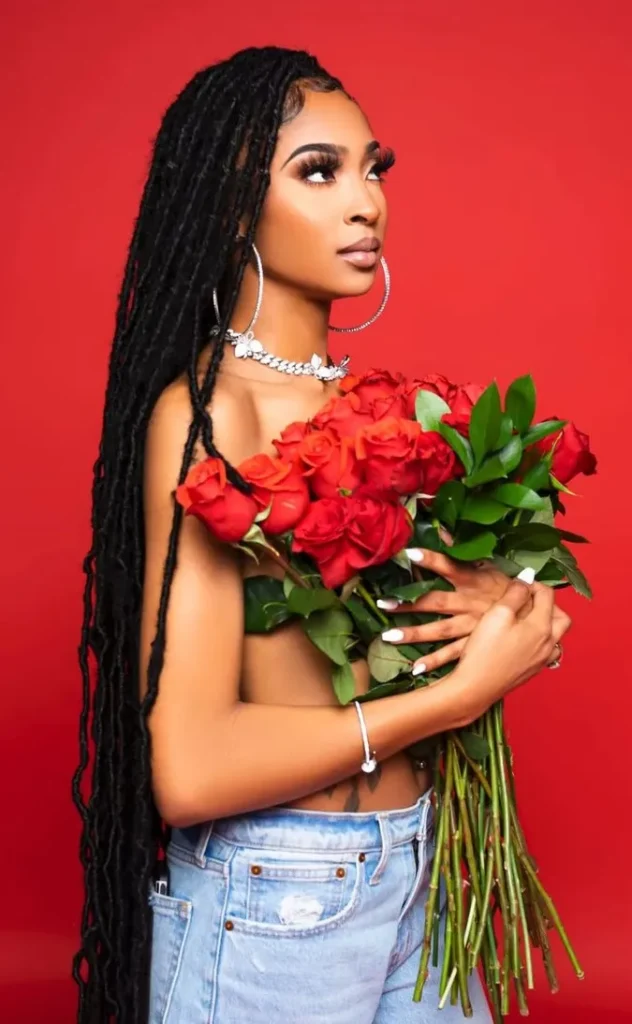 ---
Rose floor model's valentine's day photoshoot
Make rose petals on the floor and sit beneath it. Wear red clothes or red lipstick to give a bold statement to the picture. It makes the viewer stop and stare at the picture.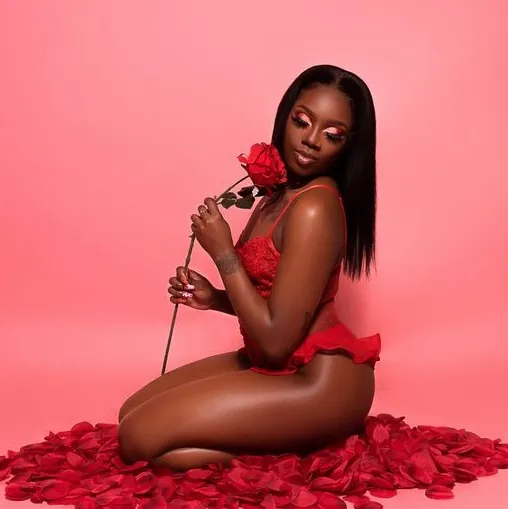 Valentine's day cotton background image idea
Use cotton to cover the maximum floor on which the model can fit in to pose easily. Scatter some roses to add aesthetic. This type of photography idea shows astonishing results and the photographs turn out really amazing.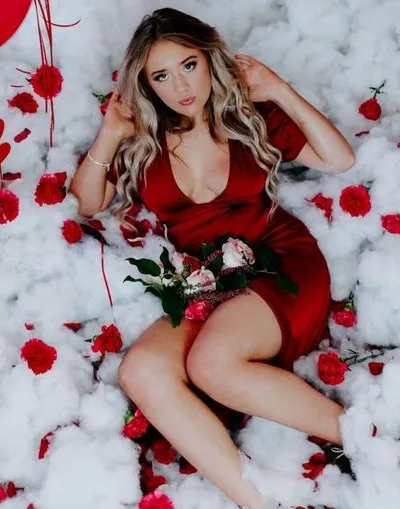 Valentine's Day Model Photoshoot At Home
It is one of the creative ideas for the model's photoshoot. Prefer surroundings as your photography spot to show the natural element in images such as the mirror used in the picture along with the roses.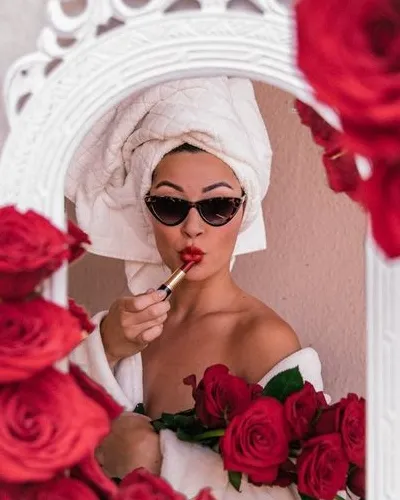 Valentines day photoshoot ideas for singles/adults
What should a girl do on valentine day? There is no hard and fast rule that you have to click photos as a couple. Here are some valentines day photoshoot ideas for singles and adults who are enjoying their lives alone and happy.
---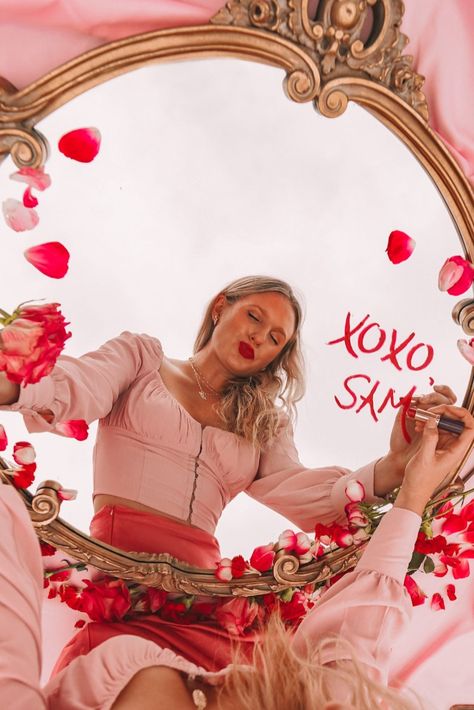 ---
Mirror Valentine Photography
Simply dress up yourself in your favorite red dress. Stand in front of the mirror. Be yourself and do whatever you want.
Being yourself is the key to getting some confident and real photographs. So be like that and get beautiful pictures.
Real roses as Photoshoot props
It is one of the valentines day photoshoot ideas for models. You can have a photoshoot like models. So why not use some natural flowers to add aesthetic to your photographs? Here is an example in the given image.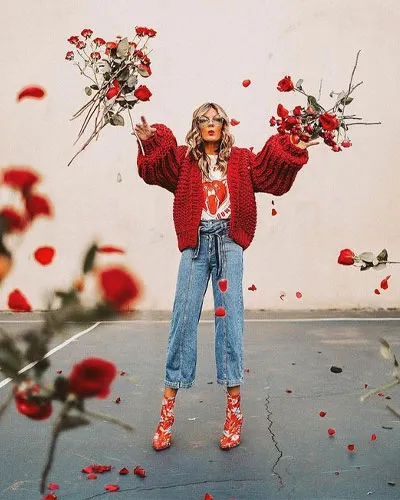 Balloons in the background
Rather than taking pictures alone. Gather your friends and have an adult valentine's photo shoot using some simple balloons in the background. It could be a good galentine's day photoshoot idea.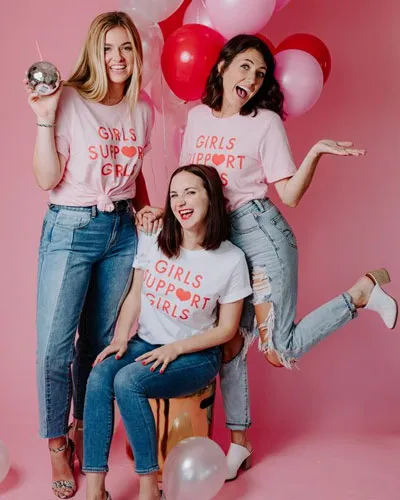 DIY envelope valentine's wallpaper
Take some red chart papers and give them the shape of an envelope. It is the best and easiest DIY project you can try for exquisite photography results.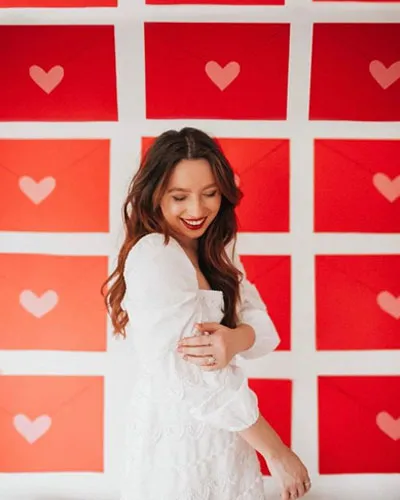 Lying on the floor photograph
Spread some candies, rose petals, or anything you like on the floor, and instead of posing in pictures while sitting or standing, lie down. Then ask your friend or photographer to click your pictures. Changing angles and poses impose a great change in how you look and make you seem better than before.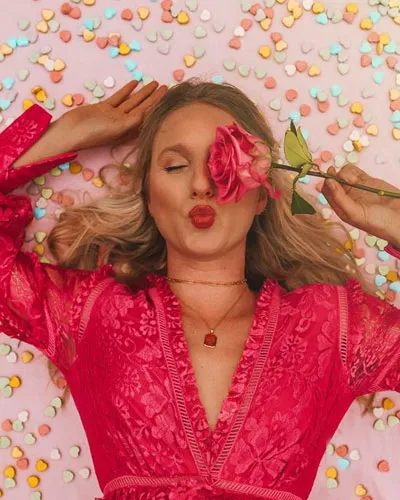 Toddler valentines day photoshoot ideas
Enjoy this 14 february with your toddler and do a cute photoshoot. Below are the ideas:
---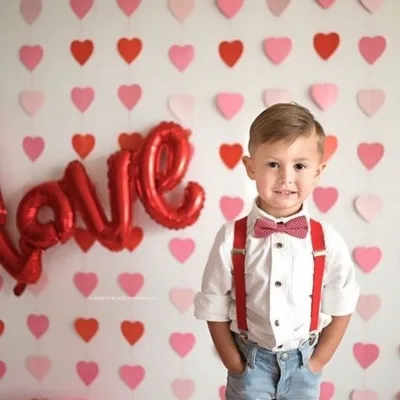 ---
Valentine heart stickers for background
There are heart-shaped stickers available in the market. You can personalize any of your favorite walls using these stickers. And take amusing photos of your toddlers in front of the wall.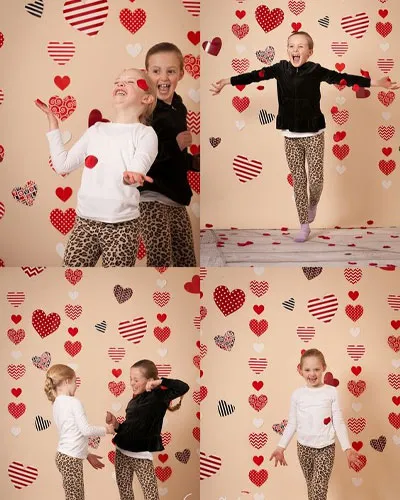 Clear balloons boxes decoration for Valentine's
Valentine's day photoshoot ideas are not limited to sticking everything on the wall. Clear balloon boxes are a great idea for valentine's photoshoot decoration. As shown in the image, a toddler can sit on a chair or stand beside the boxes and have excellent pictures from the period.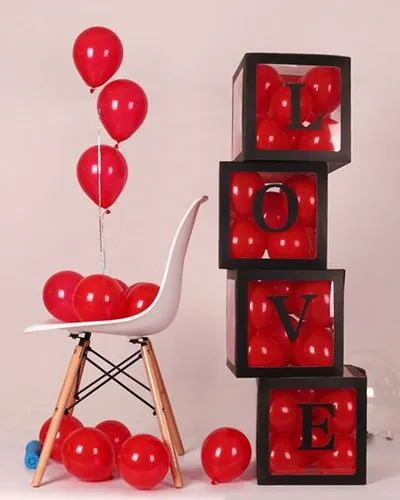 Valentine Lollipop Photoshoot
Use props for toddlers photoshoots. Buy different-shaped lollipops and click random pictures of toddlers holding the lollipops. One of the sweetest valentines picture ideas is this one.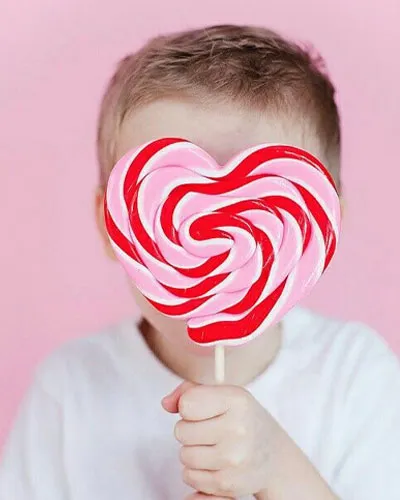 Confetti Family Valentine Pictures
Use confetti for your family valentine pictures. To have some fun and candid pictures, kids need to be comfortable. Play with kids, blow the confetti and get clicks worth the effort.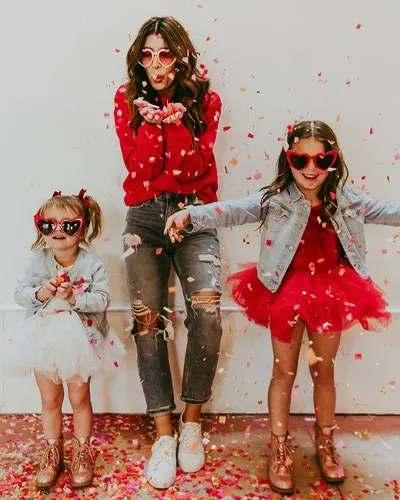 Flying hearts photography
Use the paper cut-out hearts to do valentine's photography. Gently throw the hearts towards the subject and click the picture. It is a little tricky but the results are extraordinary.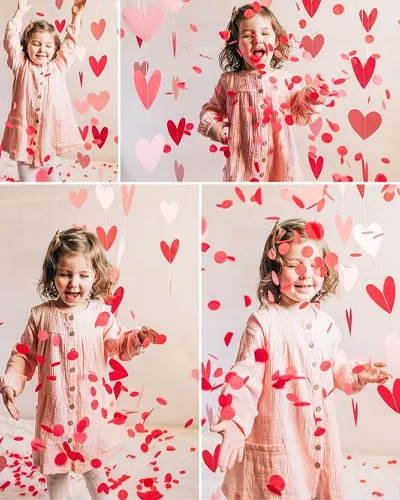 Valentine Cupid Dressing Photoshoot
If you don't want to go with any decorations, then dresses can help you with some incredible photoshoots. Clothing is a way of conveying a message. Dress your toddlers in some unique valentine related clothes and have wonderful pictures.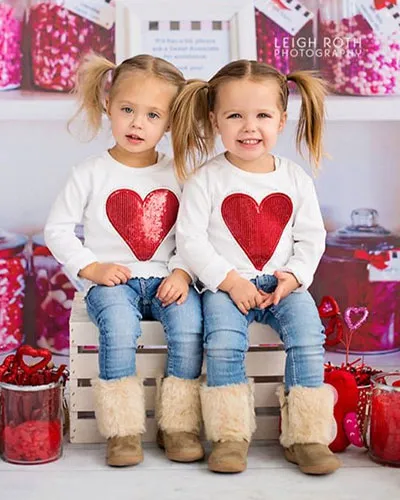 Valentines day baby photoshoot
Valentine is not only for couple, it's about love. and love could be for anyone. So enjoy you valentine' day with your baby, make photos for memories.
---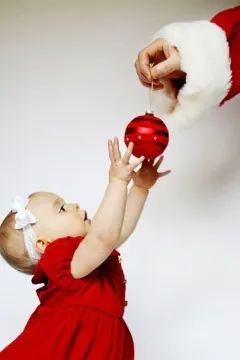 ---
Baby with a box of chocolate
Babies are never gonna sit in one place. If you want to do a baby photoshoot for valentine's. Here is an idea, place a box of chocolates in front of them and then see how remarkable candid clicks you can get.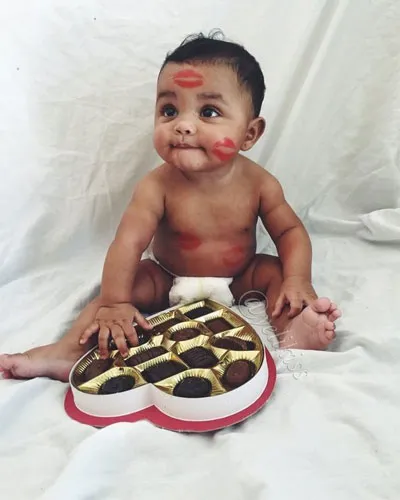 Also Check: Chocolate day gift ideas
Baby in a wooden box
Take a wooden carton box and decorate it with props. You can utilize any props available at home that associate with the valentine's vibe. Put any blanket beneath the cartoon and let the baby inside it. It is a visionary idea one can do for their baby valentine's day photoshoot.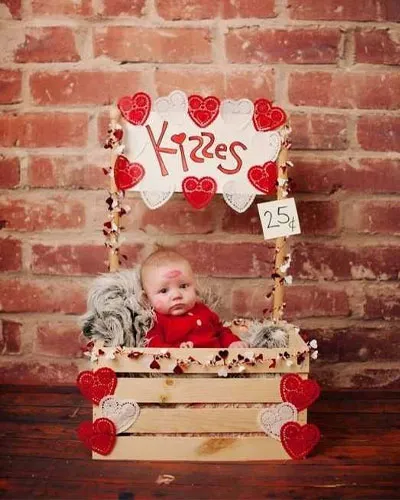 Newspaper Background Valentine's Photography
Newspapers look great as background wallpaper. It is the cheapest idea to make a cost-effective wallpaper. Cut some hearts from the chart paper and put them anywhere as per your choice and you will get the cute valentine pictures for sure.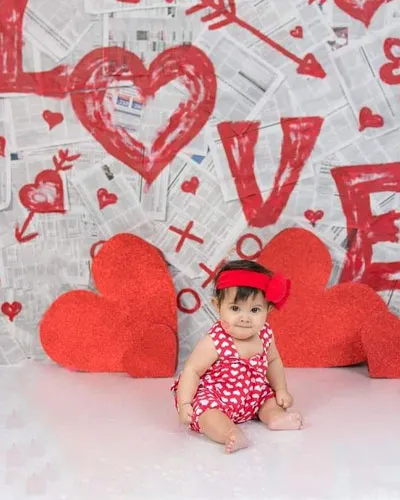 Check also: cheapest things to do for fun that not cost even 0$
Fairy Lights valentine's picture with the baby
Hang some fairy lights in the background. Use a stool to equalize the height with you. And wear stunning clothes to make your pictures lovely and sparkly.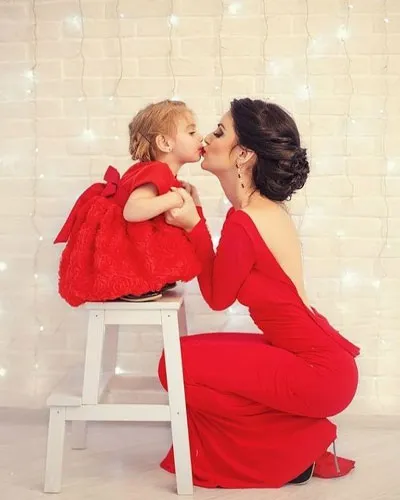 Also check: photoshoot ideas for mother and daughter
Family Valentine photo ideas
Valentine is not only for couples, it could be for family also. This valentine, make pictures with your beloved family and if you don't know how to pose, look below:
---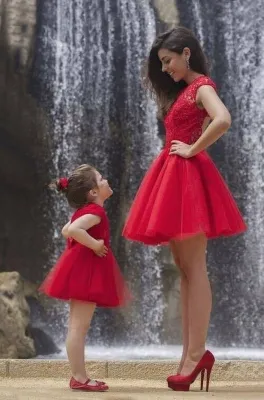 ---
Confetti family valentine pictures
Use confetti for your family valentine pictures. To have some fun and candid pictures, kids need to be comfortable. Play with kids, blow the confetti towards the camera, and get clicks worth the effort.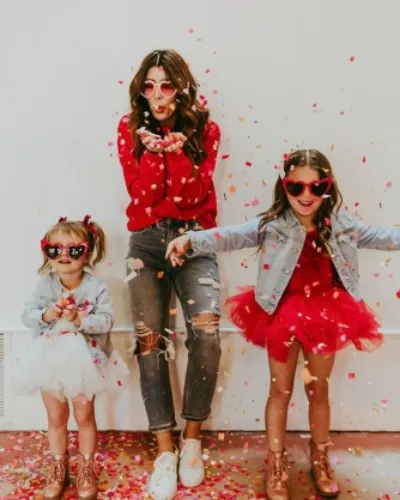 Unique family valentine photo shoot idea
Use chalk to draw the signs on the wall as shown in the image. Stand beneath the drawn signs and take a photograph. It is an artistic idea for a family photoshoot.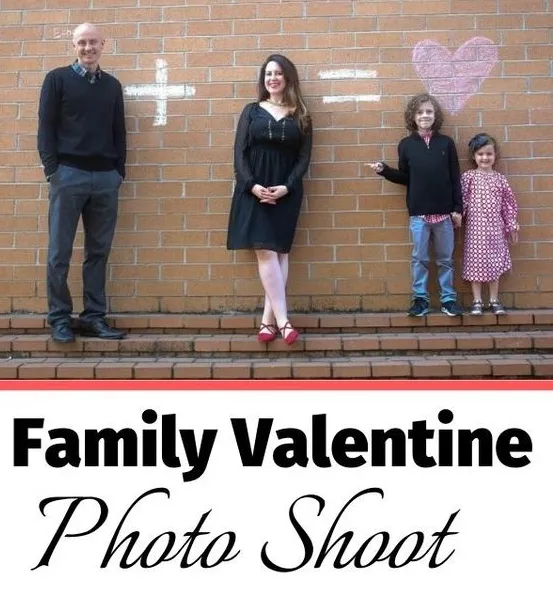 Large family valentine's day photoshoot idea
Lay down on your bed with kids between you and your partner. Make a heart joining both hands and feet. It is better to wear solid-colored clothes to minimize distraction and draw the viewer's attention.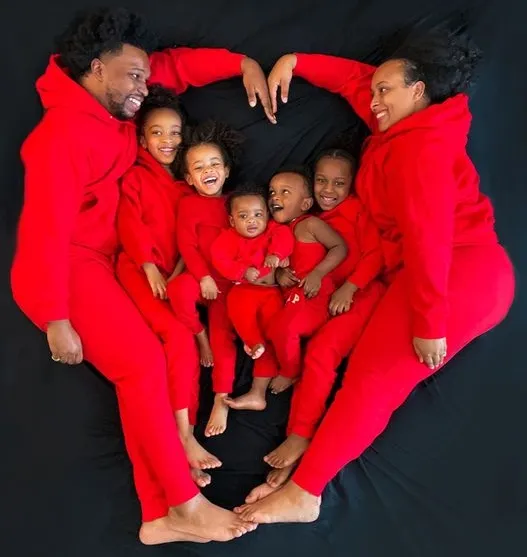 Wrap-Up
There are plenty of Valentine's day photoshoot ideas given from which you can choose and implement creative ways for your next photoshoots. Whether indoors or outdoors, look for your favorite spot, decorate it, and be comfortable with your poses.
Because this is the only possible way to get the best photograph. Shine bright like a diamond and enjoy your Valentine's day photoshoot.
➡️Next Read: Valentine's day painting ideas for everyone