25 Best Christmas Hair Color Ideas to Try in 2022
by
admin
December 12, 2022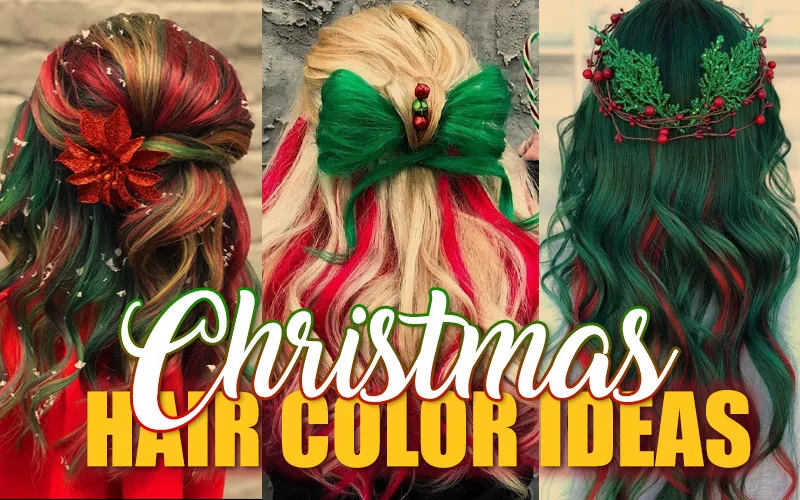 As Christmas signifies newness, you can spruce up your appearance as with the Christmas season this year. People indulge in Christmas even and always try to reinvent their looks.
Hair colors play a great role in changing appearance. Choosing what hair color you want to go with is an overwhelming situation sometimes.
We have discussed some ravishing Christmas hair color Ideas from which you can choose easily. You can get inspiration from the given hair color ideas and will not get confused when you go to the salon this time.
Xmas Hair Color For Girls
We have given you a variety of Christmas hair color options. You can choose from them and enjoy Christmas with all the fun.
Red and Green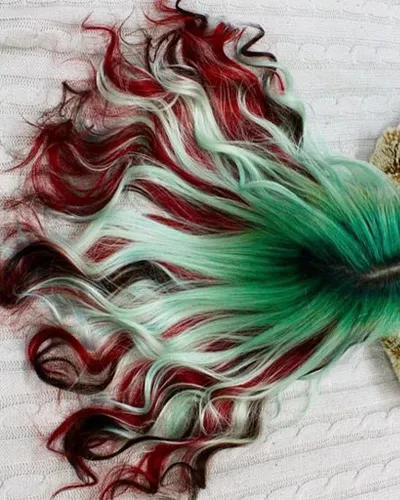 If you want to stand out in a crowd and show off your Christmas spirit. Go straight with red and green hair.
Whether you go for all-over, or streaks, it gives an iconic look to you and your hair.
Candy Cane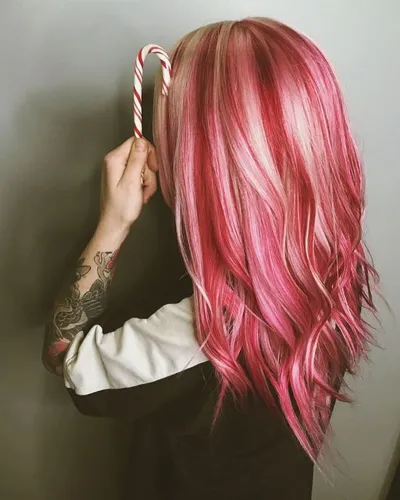 Candy cane shades to the hair give a unique and creative look. If you are into such funky vibe colors. You should go with the candy cane hair colors.
Ice Blonde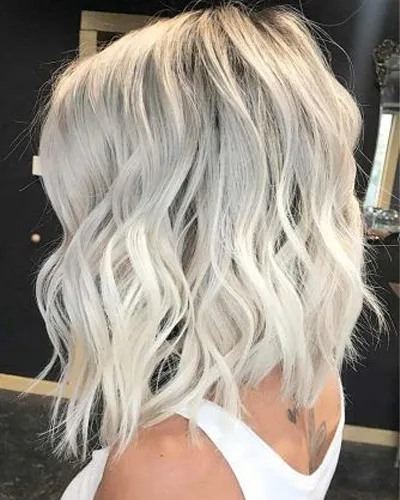 The cooler the tones, the better the look will be. Icy blonde, ash blonde, and icy platinum shades give the cold weather vibes. That goes well with the Christmas season.
Also Read: Christmas Tree Ideas For Small Spaces
Dark Green Ombre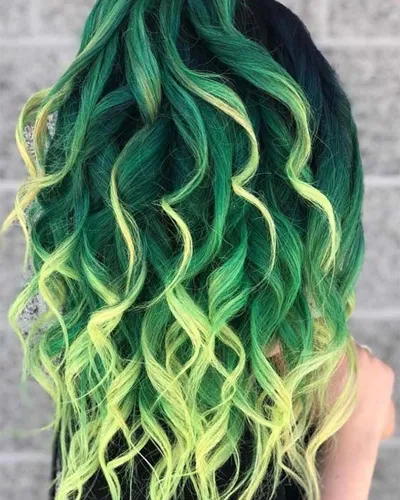 If you have black or dark brown hair. Go with dark green ombre-colored hair. Such colors look great in the Christmas season as well as in winter
You can make micro braids and add some sequins in them to match the fancy of christmas eve.
Red and Silver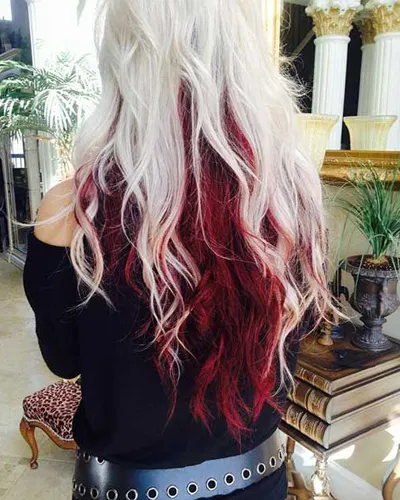 Red and silver, a combination of cool tone with red fiery tone. A great hair color match for Christmas that sets you apart from the crowd.
Rose Gold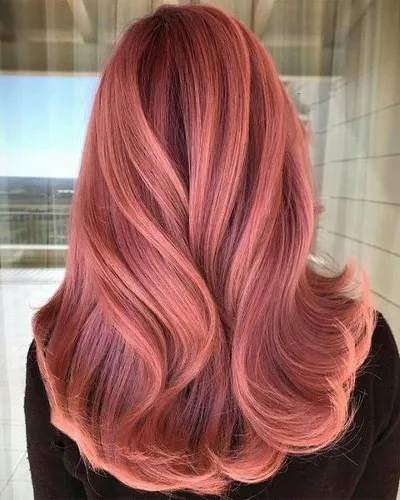 Somewhere between full-on pink, strawberry blonde, and the redhead, Rose gold is our new favorite hair color.
Rose gold color highlighting out a golden touch goes great with Christmas sparkle.
Silver Teal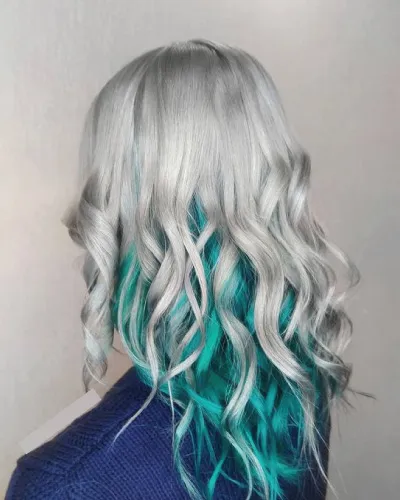 Mixing teal and silver makes really fun colors for christmas. They look classy and elegant. Teal color can be light or dark as per your preference.
Also, you can go with vibrant and faded teal-green highlights.
Burgundy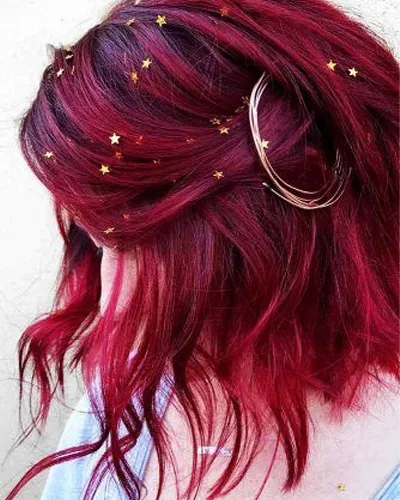 Burgundy isn't a Christmas color, but if you want to change the look this Christmas. You can go for violet burgundy color.
It is a cool color that looks good in the snowy season.
Gold Red Balayage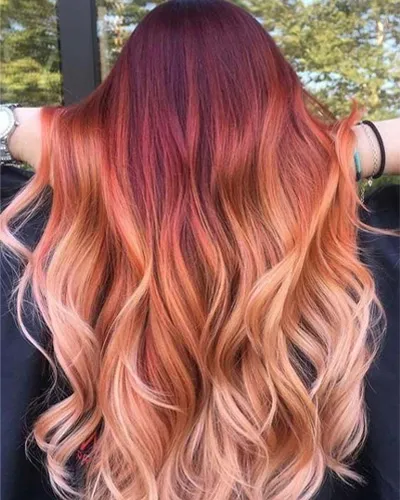 All these colors, goldish and red/maroon shades are related to Christmas colors. So you don't have to doubt the Christmas hair scheme ideas we have given. These are good-to-go colors for this christmas.
Silver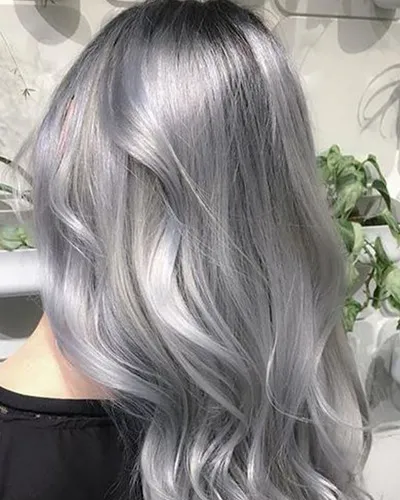 The silver color is typically used in the Christmas season. It is a cool-toned color that resonates with ice. As it perfectly fits with christmas eve, there is no bother in trying silver color to be seen as distinct.
Also Read: Christmas Couple Picture Ideas
Rainbow Christmas Hair Colors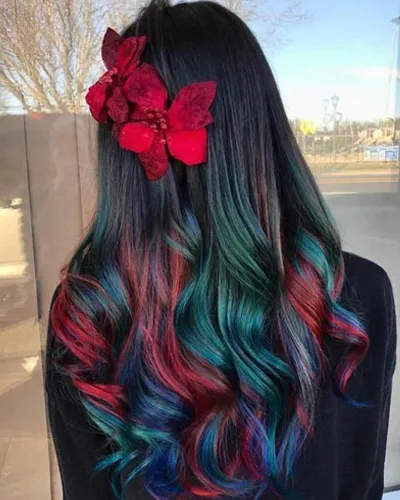 As with red and green, you can also try another color with red and green for a christmas rainbow. Such colors look funky and cool.
Christmas Hair Colors 2022
There are many trending hair color schemes in 2022. We have discussed many of them. You can try these christmas hair colors in 2022 and stand out in public with your appearance.
Brown Hair Color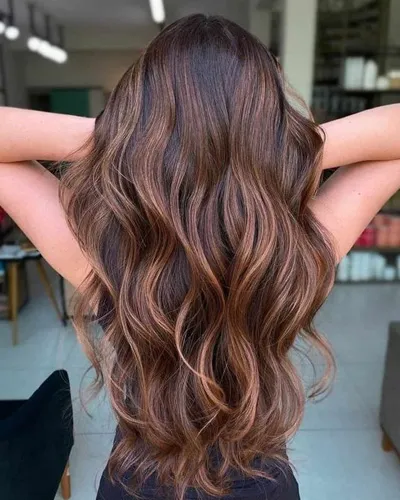 Richer tones of brown look elegant as compared to other colors if you want to go with a sober daily seasonal look.
Similarly, dark brown shades provide a perfect canvas for lighter shade highlights.
Mahagoni Hair Color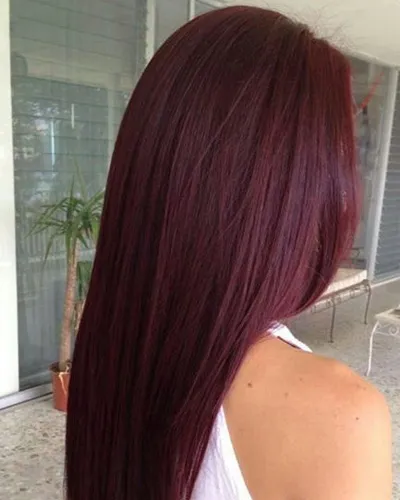 Such colors never go out of fashion. Such red maroonish hair color works extremely well with the Christmas season.
It is not too bright hence it is best for women who love subtle changes.
Foliage Hair Color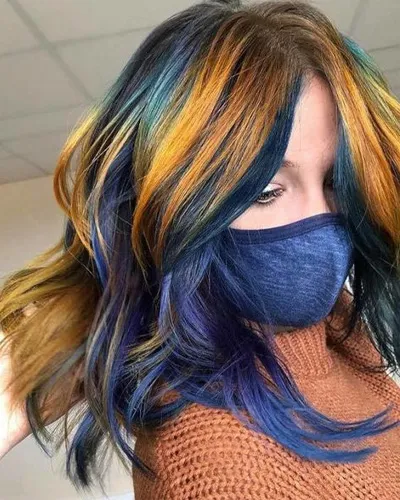 You can go with mesmerizing foliage hair colors. If someone wants vibrancy and subtlety at the same time. This is one of the best Xmas hair colors to try this season.
Dark Gray Rainbow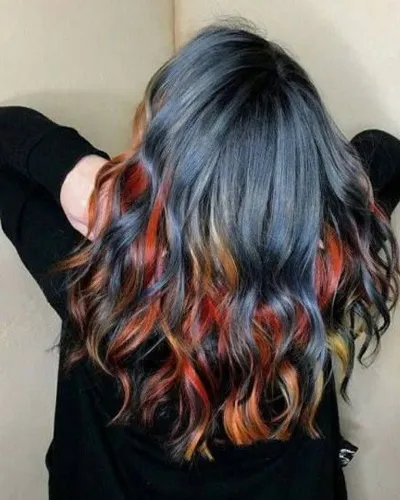 Half silver and other colors as you want. I.e. red green blue. They can be any shade lighter or darker. It is one of the coolest combinations of 2022.
Also Check: Fun Yankee Swap Gift Ideas
Chocolate Blue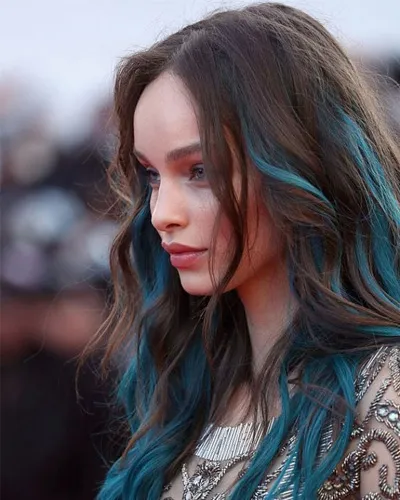 If you have brown hair, you can just go with blue streaks. Color depends on your choice. Whether you want it vibrant or faded. It is one of the easy-to-go Christmas hair dye ideas.
Blueberry Hair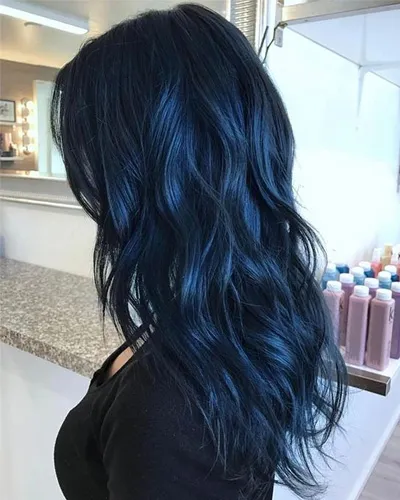 It is one of the coolest, newest, and most vibrant shades ever. It goes very well with Christmas eve. You should not doubt anything if you want to go for this color. Because it is going to look perfectly amazing.
Red Ombre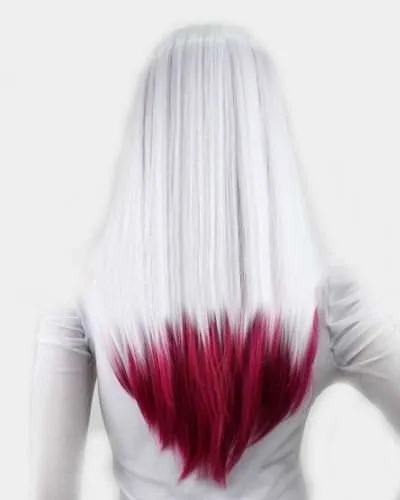 You can try this red ombre effect this season. It not only gives out a Christmas vibe but winter cool vibes.
You shouldn't hesitate to try new things. Because this is what makes you unique.
Ash Blonde Christmas Hair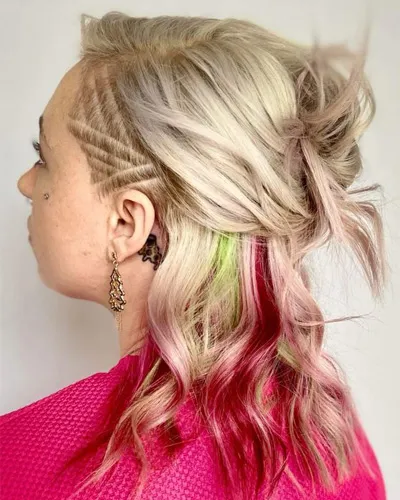 If you don't want to go with fully highlighted colors such as red or green or other vibrant colors. You can go with ash blonde with chunks of highlights.
This way you can balance both your style and also the Christmas style.
Holographic hair color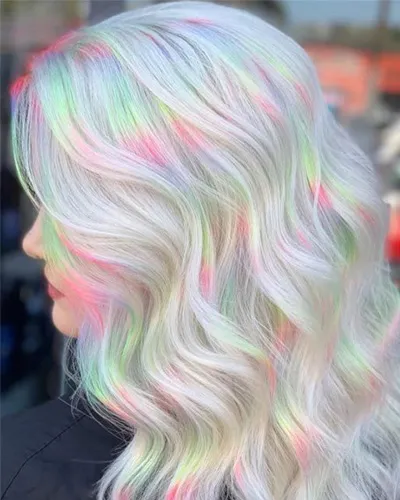 As you know that gray and silver colors are christmas colors, you can add a holographic touch to your hair as you can see in the picture.
Not only do you have to go with light colors, but can also go with dark colors that resemble christmas.
All Black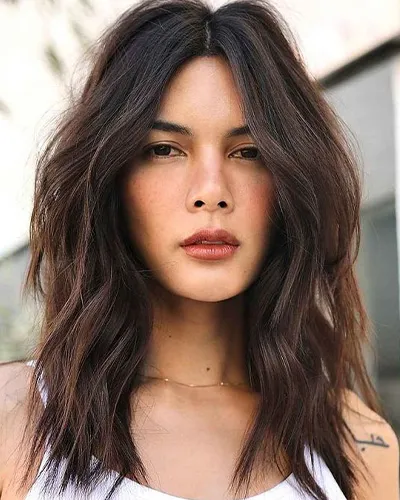 If you want nothing bold, and still need a clear change in your look, try all-natural black. Or use some pins or ornaments on your hair on the day of Christmas.
You can also use pre-twisted braids to make hairstyles.
Light Rusty Hair Color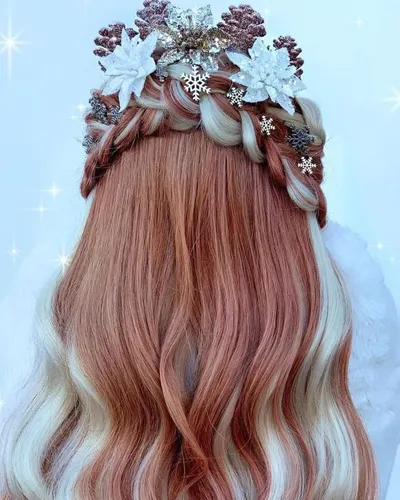 Do you want something unique and distinguished? Go with this cool hair color. Trendy and elegant to look at.
Pink Hair Color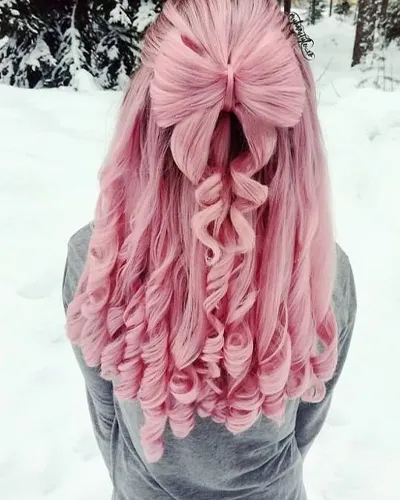 Similar to candy cane colors, you can only go with a whole pink hair color. It gives such a holiday vibe.
Show others a cotton candy appearance in a snowy Christmas season.
Fire Opal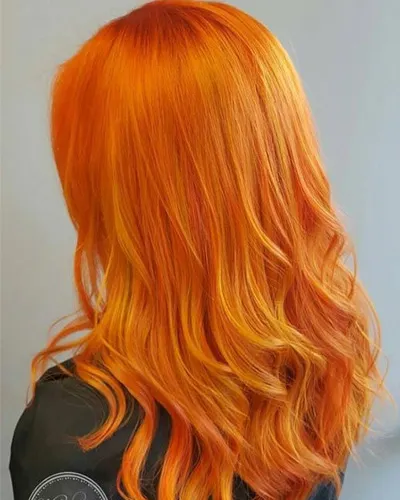 This hair color looks amazing and attractive. Such fiery shades on cool winter days give a bold statement. You can go with red lipstick and fiery-shaded hair on an amazing Christmas holiday.
Offbeat Green Split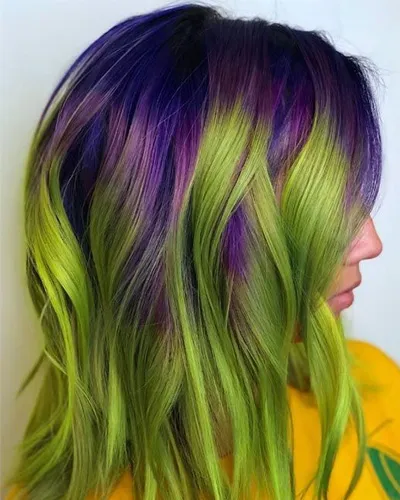 Split hair is also in fashion. And you can try any color in split hair. Such as this green and purple color. You can also try any other color with a green that you think is more related to Xmas hair colors.
Conclusion
Now that we have provided you with a vast variety of options. You can choose any color you want. Combine it with any other color. How do you find it enchanting and do you think it suits your personality?
Trying something new is a bit confusing and difficult but go for it. Life is all about trying and nothing should stop you.
Choose any hair color scheme you like, and enjoy this year's Christmas with friends and family uniquely.