Fun Yankee Swap Gift Ideas For Your Naughty, Amiable Friend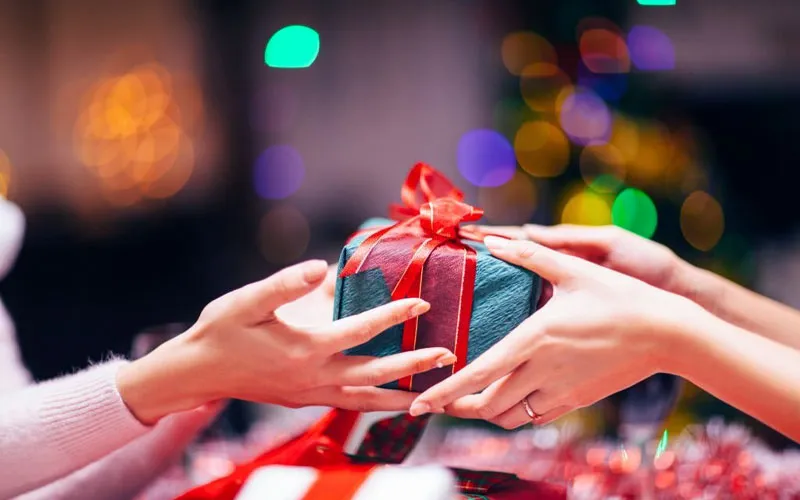 Do you know why we play a hella fun Yankee swap gifts game? Is it just a game or more than that? It's more than that, otherwise, it would not have been so interesting. It's a spirit of granting others the happiness and cheerfulness they deserve.
What is Yankee Swap Gift Exchange Game?
Yankee swap is actually a gift exchange game, in which each person gets a number randomly. There is no limit to how many people can play the game. Then the first person has to choose a wrapped gift and open it and so on. You can also swap your gift to the next person without opening it and can get a new gift. There are several other rules for the white elephant gift exchange game.
It's a very possible case that you find many unrealistic, funny, and quirky Yankee Swap gifts to share to lift the spirit of togetherness, but there's always a particular one you would like to swap with your special ones. There's a list down the article that will help you to choose the best-suited gift for fellows.
Fun Yankee Swap Gift Ideas:
These presents happened to be Verite, real-life pragmatic ones. Should not spares a moment to have a look at them.
Pea in pod plush is known to be deliciously cute. You can bite them with your teeth and have a wave of fun chilling your spine. They belong to an authentic Disney store stuffed toys. The long zipper is here to call your inner kid outside. All the fun details are added to the pea-in pod plush. It's only a matter of time before you finally present it to your friend.
Light up your Christmas with a necklace that looks elegant and fine. Christmas is all about sharing and loving. Your friend will be loving the gift making her night more beautiful and wholesome.
Bosom friends are always familiar with each other's weaknesses and powers. They try to lift each other's spirits. It usually stays among friends that their hand can not reach their back, otherwise, it is an open secret😜. Giving them a back scratcher would be the greatest decision of your friendship discourse.
Not only they would remember the way it felt to have an extended back stretcher but it will be useful for them in reality.
You often have watched kids getting shocked by a mimicking cactus toy. The cactus is evil because it gives a very sharp sound, strong enough to startle people. In addition to this functionality, it could be a fun Yankee swap gift.
A fun-loving friend can always alter your mood. Life with them is the life you live the most. Stay in touch with such friends and keep them astonished by giving quirky gifts like a reversible cat plush. It is a brandishing, appealing, and modern toy that anyone would find loveable. The huggable toy is soon becoming your most loved one.
Dirty Santa gift ideas
Naughty Santa gifts are meant to be very interesting and funny. One thing special about them is you have to offer them to the people you are really close to. The other people might not understand the chemistry between you and your partner.
Whenever you are in a relationship, all that matters is your desirability with the amalgamation of respect and gratitude for each other. But there's no risk of getting a little mischievous with each other giving pranky gifts. About that, a boob plant pot is a very rich choice. You are sending a direct message to your other half that you crave her body.
Both smoking and women's bodies are things of great passion and excitement. Giving a ceramic chest ashtray as the dirtiest Santa gift to your special one will increase the fervor between both of you. The astray would spark the flame of love that you won't be able to distinguish.
A poop emoji is something you will never regret sending to your friend. It's the ultimate message for him/her that you are in a mood for childish demeanors. You are cranky at this time of the year and there must be a playful exchange of quirky gifts between all of you.
Aha, the middle finger is never socially acceptable except between two close friends. They can finger each other without anyone noticing them. A middle finger umbrella is not only a social taboo gift but is useful in every capacity. Be outrageous and bold. You are entitled to play as childish as you need to.
Any partner male or female can wear it to spruce up the moments of intimacy. It is a dirty Santa gift you can give to your sexual partner. They will be important, loved, and cherished with unlimited access.
White Elephant Gift Exchange Ideas
Fun gifts are always silly. They don't mean to make any sense to you and the exchange. Why? Because they don't have any practical value. They may be useful but will still be considered cliche. Here are some of the white elephant gift exchange ideas you will find worthwhile.
The smiley face bracelet sends a message of friendship and togetherness to your girlfriend. She would love to enjoy this critically important and basic gift. Smiley face beads are the charms and smile-inducing factors in the life of your girlfriend.
Boba earrings are made up of resins. They are incarnations of coffee cups. They may seem a little off-beat gift but obviously, they would play a very important role in bringing up the essence of friendship between both of you.
A primer for nails is a very useful beautifying item. Usually, nails are ignored in self-care but not now. Exchange this gift with your friend will make her feel self-loved and desired personally. Although it is a very minute gift, believe it or not, it will work.
Sunshine Pendant is a spiritual pendant giving a clear message to your intended one that he is the prime of your life and you may not be able to make out without him in the discourse of life. Telling someone about your feelings lowers your mental enigma and gives you a sense of protection
If you want your friend to spend good leisure time at home then gift him/her a window projector where he would be able to play different movies on the window pan. This will make good use of his time. The friend would meet you with a big smile every time he comes around.

We all love to become magicians. Why? We just don't know but the fantasy of magic is beyond expression. The world that is nonexistent is rather very fascinating. Likewise, if you are going to send a magic stick to your friend as a white elephant exchange gift, you will see how engrossed he will be with the product.
Among all the quirky gifts to be presented to your friend, one of them is a strawberry milk pack. The bag is astonishingly amazing to carry when a style is to be made. The unique color and theme of the bag will make your friend love it more than anything.
Neon lights were always popular among people. But these days, to revive their use and advantages one can gift them to friends as white elephant exchange gifts. You can always induce a smile on one's face by presenting the smiley face neon sign to them.
Christmas must be on its way. You are intended to gift something to your friend let it be a welcoming outdoor Christmas mat. The mat plays a very significant role. It makes you feel the guest is welcome at the house. The mat will strengthen the courtesy and mannerisms of your friend letting him cater to soft emotions.
Pair of socks given to your friend as a white elephant exchange gift will give her warm feelings. Protecting one's feet in the cold winter would directly make them think that they are important to you. Your recipient friend will feel honored, and gratified by it.
Santa leggings are considered items for adornment and decorations. They are traditional to Christmas and are frequently adopted by people who love having a Christmas occasion. If you are thinking of giving this gift to a friend it's gonna make him happy for sure.
Fidget toys are amazing tools to bring down mental trauma and anxiety. You are supposed to press it and stretch it. It will oddly satisfy you. The DNA fidget must be shared with the friend to celebrate a connection between you both.
Christmas is all about the cold of December and the festive of wearing new clothes. There's a very useful gift for a friend. It's a Christmas sweater and a bottle of wine. The treat of a sweater will be cherished by your loved one more than anything.
Office Yankee swap gifts to start a healthy work relationship
Office friends are really understanding when it comes to work-related issues and they are your best accomplices when you are in trouble. Here are some gifts for your best buddy in the office. These office Yankee swap gift ideas will really amuse your friends at work.
Having a best friend would always mean one thing; his well-being concerns you and you feel responsible for him. Hence this compression wrist sleeves gift satisfies your responsible self about your best friend. Gift it to your friend and see if his physical mobility improves.
We all got such a very busy schedule that we don't find enough time to perform basic duties to ourselves; like rating properly and healthily. Your working-class friend must have been suffering from this shortage of time too. You can give him a hamburger holder to save his time and embarrassment as hamburgers are not easy to engulf, right?
A coworker busy with his work must have to take important notes. And that coworker is your friend too. So you want to give him something that would save him time and will make him efficient at work. Here comes clear sticky notes. Your co-worker can paste them on anything and still can see through them.
In a workspace, we are usually following a moral code. For example, if it's a workplace rule to stop the chatter and get back to work then you have to follow this order, right? Here comes this functional useful T-shirt to show your compliance with your environment. This is you are on the mute t-shirt making it very clear that your first priority is your work and the rest of the things around you are just absurd, therefore Silence!
Is it summer already? Would it be gone anytime sooner? If not then give this cooling neckband to your sweaty colleague. On a hot summer day, it becomes so difficult to carry on our duties properly as the weather is impacting us directly. The cooling neckband got a gel in it that minimizes the heat around the neck giving you a lot of calm moments.
Pop it keyboard is boredom kill. Kill the anxiety with the keyboard with your friend. This keyboard happens to be a very charming gift for you and your friend. Let it be the reason your friendship grows with yours friend.
Fidget spinner has its value in keeping a person distracted from tension and stress. It is usual to be carried in the office. To make your coworker look cool and swaggy, you must offer him a fidget spinner. If we say that the spinner is the father of all fidget toys then it won't be wrong.
This is such a cool and thought-provoking tool for an office guy to keep on hot summer days. The calmness and ease brought by the humidifier are beyond expression. The atmosphere around gets changed in a minute leaving the person in a state of utopia.
The bike chain fidget is one of a kind fidget toy. Your friend would love it and can play with it as a tonic to an anti-depressant. The whole symmetry of the fidget is very intricate so your friend will be really absorbed in it while playing.
Gender-neutral White Elephant Gifts For $25
We are living in an era of new norms. The stereotypical standards of the past are gone for good. Gender is now a personal affair of a person. So, we have got you gender-neutral white elephant gifts for $25. You will love to swap them with your friends.
They say never make a secretive partner if you cannot trust him well. In this modern era, make friends with whom you can share your bond of secrecy. Here is the invisible ink pen with UV light. Get one for your friend and one for yourself as well and enjoy the bond of friendship.
Pea popper fidget toy relaxes the muscles. All you need to do is to press it again and again until you feel fine. Also, you need not forget your friend who may need this fun, anti-stress toy. Both of you can play with it together.
Like other poppers, peanut popper is here to give you a very relaxing time. This is a gift to your friend who loves peanuts. Popping it out will relax your friend and would let him think straight and clearly.
Morse code saying I love you is such a kind and intimate gift to your friend. You don't have to express your love feelings for your friend in written or vocal form. Do it in the form of a secret code and enjoy the intimacy between both of you.
Turtles are beautiful and peaceful animals. People love watching him. Give your friend a turtle fidget toy and let him have a good grasp at it. You will see him loving it and using it to kill his boredom for sure.
Nature is always a mysterious force for humans. We love nature and appreciate how motherly it is to us. The cloud light shade is such a crafty gift for your friend that will make him love you and nature.
Not only that it is a pen, but it can also be a very fun toy. The magnetic pen has different pieces that assemble together magnetically. Give it to your friend who takes joy in writing. In his leisure time, he can play with the pen simultaneously.
There's nothing wrong with going crazy a little. Drinking hat with straw gives you a vibe to be funny, and crazy today. Offer this as a gift to a friend who enjoys getting a little off-handed, crazy and wandering.
Opening the bottles is no fun when you cannot do it right. There, a bottle opener ring is a very good gift choice for a friend who loves drinking. It is a white elephant gift at a very reasonable price for your friend.
Well, we all seem to love plushie toys. They're super soft, cute, and loveable. The watermelon plushie is such a Yankee gift for a friend. You can give it to him to get cuddles and hugs out of it while you see him getting happy a lot.
Conclusion:
A lot of Yankee swap gift ideas were presented in this blog. They were all different, unique, and one-of-a-kind. Now you can have a very vivid idea of what gift will be most appropriate for the friend. Make your friend happy by swapping gifts with each other. Enjoy life.