6 Different Types of Hair Weaves: Your Go-To Guide
by
admin
January 26, 2023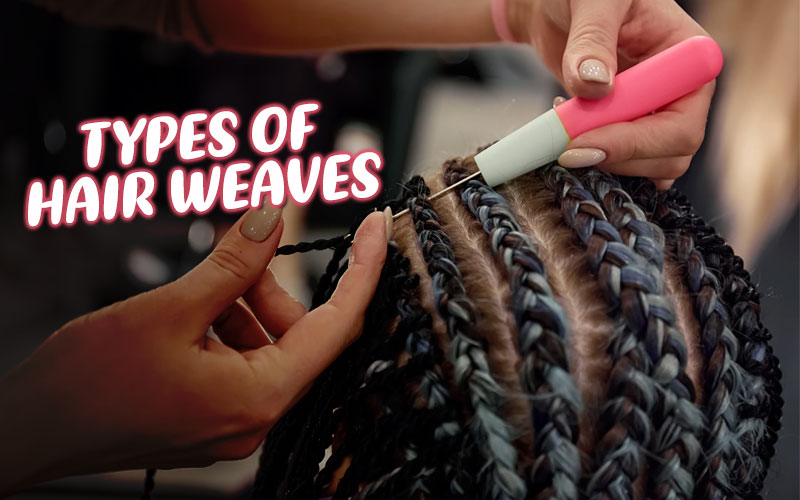 People go through hair loss at every age. Some lose their hair at an early age or some late, but they go through it. The era has modernized a lot and now people use hair weaves to increase the volume of their hair.
---
What is the difference between hair extensions and hair weaves?
Hair weaving is a technique in which fake hairs are sewn into the existing hairs, while hair extensions are taped, clipped or sometimes bonded with glue with the hairs
---
People don't prefer surgical procedure options, because they are expensive and painful as hell. To combat the loss of volume. Hair weaving is considered the most preferred option these days.
In hair weaving, hair extensions are added to the existing hair with the help of clips or other appliances.
Hair Weaves Types to Choose From:
There are 6 types of hair weaves. These weave hair types will help you understand what technique you want to apply to your hair.

1. Sew-in weaves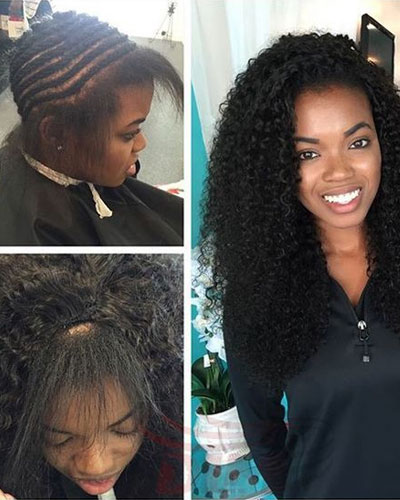 Sew-in weave requires skills to do it correctly. Thus it is better to get this hair weave from the salon. When it's done, not much care is required. It is a low-maintenance hair weave technique.
It is achieved by braiding the hair in a cornrow pattern. The hairdresser uses the sewing needle to sew the weft or track of hair extension.
It takes 3-4 hours to complete and lasts almost three hours. Participating in activities like running or dancing does not mess up the hair.
2. Fusion Weaves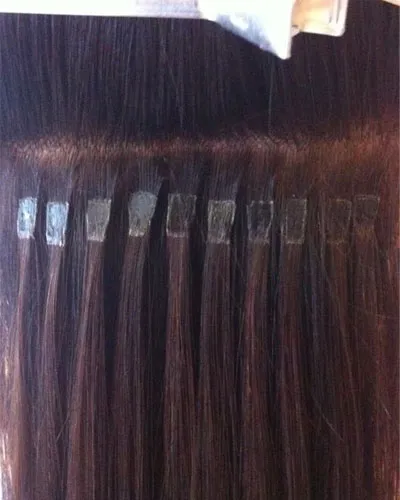 It is one of the advanced methods of applying for hair extensions. A keratin bond (glue) or pre-bonded hair extension is required to attach to one strand at a time.
No net, braids, or weft is required to attach the extension, thus it gives a very natural look. It lasts almost six months if properly taken care of. You can run your hand easily through your hair.
Cold fusion uses a keratin-based polymer to attach the hair extension to the strand. This technique is gentle to natural hair.
It uses a connector to bond the hair with your natural hair. It is suggested for people with thick hair. Since the glue and weave pull the roots of hair a lot, it is not suitable for people with thin hair or weak roots.
3. Drawstring Weaves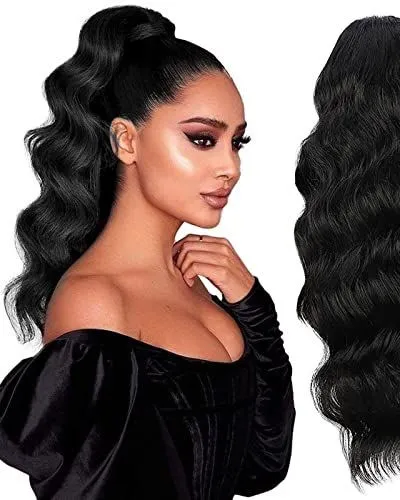 Drawstring weaves are suitable if you want to keep your hair up in a ponytail or want a voluminous look.
They do not require glue or anything to attach to the hair. But it has hair combs or elastic drawstrings or sticky glue tape to attach to the hair.
This weave is highly suitable if you are afraid of something happening to your hair. You can make easy hairstyles of your choice and can easily remove your weave anytime you want.
4. Lacefront Weaves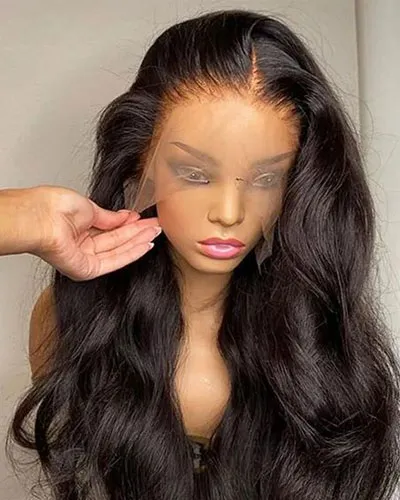 A lace wig or a lace front wig is a special type of hairpiece or wig in which human hair or synthetic hair is tied by hand to the base of the hair that goes over the scalp.
The lace closure and frontal are perfectly placed with the hairline so that it perfectly blends with the natural hair.
Lace front weaves are less expensive than lace front wigs. Although you have to visit the hair stylist to get this type of hair weave due to get it done perfectly.
You have to care for it properly otherwise it will not last long. It lasts about three months and then it has to be replaced.
5. Interlocking weaves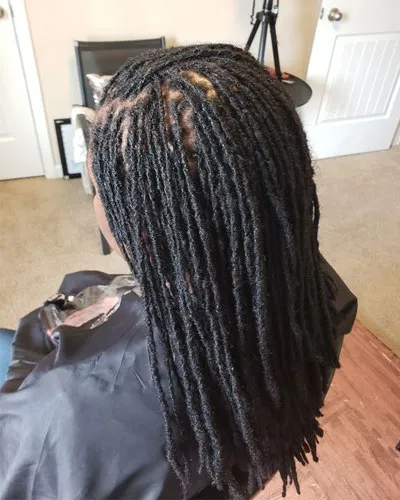 In this technique weaves are attached to the natural hair. It has thin wefts that are indistinguishable from natural hair thus you can enjoy a very natural appearance without worrying about people knowing that you have a weave.
It is a very secure weave, you can run your fingers through it and they will not fall out. You can also add pre-twisted weave extensions to your hair to add volume. 
6. Glue in Weaves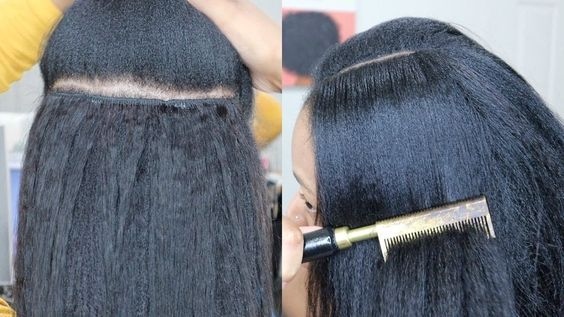 This weave is suitable for those who want to do their hair do at home. First, the glue is applied to the extension hair/track and then to the individual's hair.
If you choose to glue in your weaves,
learn how to separate the hair.
choose the right color of glue and do not apply too much glue to the track.
Use a glue remover if you want to use the extension again.
It has a drawback that it causes damage to the hair. And lasts only two weeks. You have to redo your weave on regular basis.
With little practice and using the right tools, you can improve the appearance of your hair by using this weave.
Conclusion
You have to look carefully as you are going to pay a good amount for it. Decide what type of hair weaving is going to work best for your lifestyle, and what hair texture will blend with your natural hair, and then pick a style that you prefer.
The best option is to consult the cosmetologist about what will set best with your hair requirements. A cosmetologist can suggest different techniques and specifics.
Whatever you decide to get. Keep good care to last them longer.
➡️Next Read: Types of pedicure