45 Cute Things To Draw For Your Boyfriend to Win His Heart
by
admin
December 20, 2022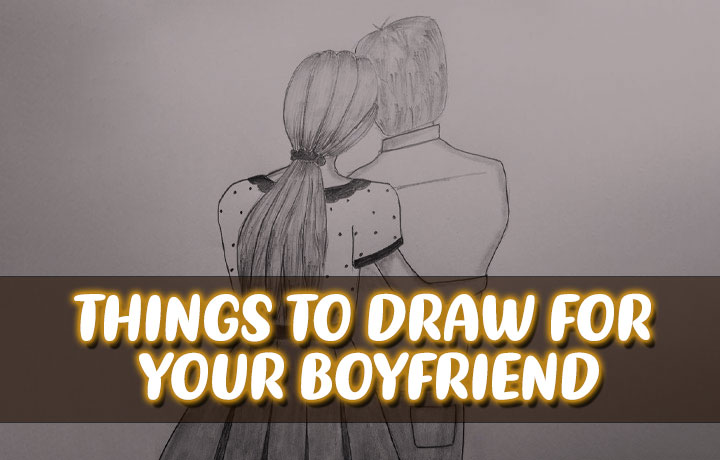 We always try to find new things and make new plans to make our loved ones feel special and extraordinary.
You can buy them expensive gifts and everything. But nothing is precious as compared to the thing that is made with your hand.
But if you doubt that he will not like it. Note that drawing something romantic and the things that are very close to them do wonders. And you will never know unless you try. 
Cute Drawings For Your SO👦 (significant other)
How can I make something special for my boyfriend? Well here is the answer to having drawing ideas for a boyfriend. Different ideas discussed below will acknowledge you with many ways to make your boyfriend feel special.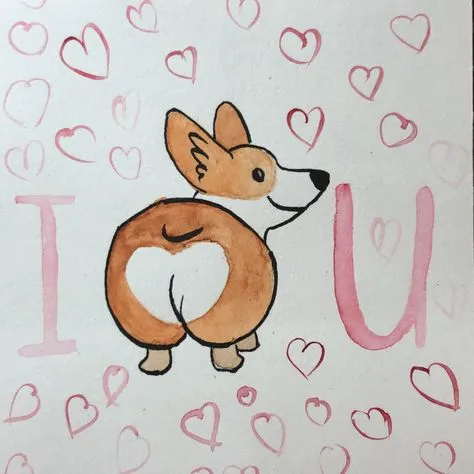 4. Cute Animal Characters
Who doesn't love cute animals? Or any cute animal characters hugging each other, kissing, or anything. You can draw such cute animals with a message underneath. Present it to your boyfriend and see him smile.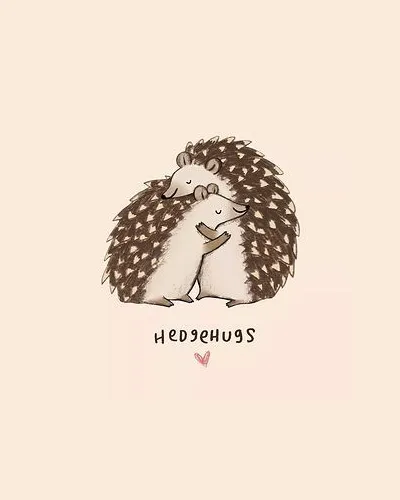 5. Hands together
It can be a picture painting you both have clicked for your hands.
If you cannot draw such a realistic painting, make it into abstract art with some good color combinations.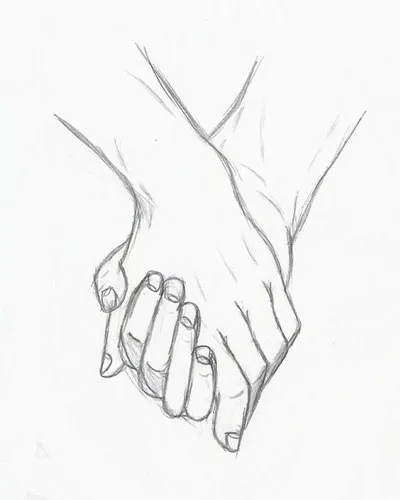 6. Favorite season
Everyone has a favorite season. If you don't know his favorite season. Ask him and draw something for him.
It can be anything, artistic paintings, a snowman for winter, a sandcastle for the beach, or colorful art for the spring season. It can be the season you both met.
Here is an example of what you can draw.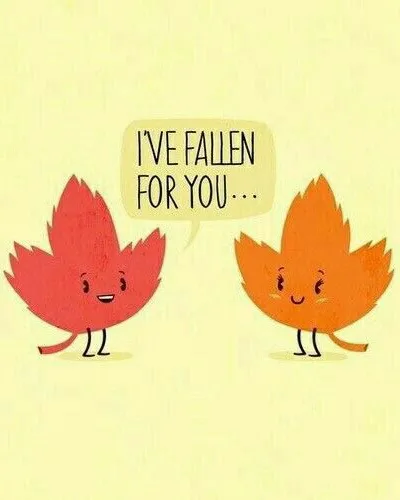 7. Favorite cartoon character
It can be a doremon, tom, or bug bunny. I mean who doesn't like these characters? If you have spent time with him or have asked him. You must remember his favorite character. Draw it for him and see his eyes light up.
It is a devoted way to connect with his inner child.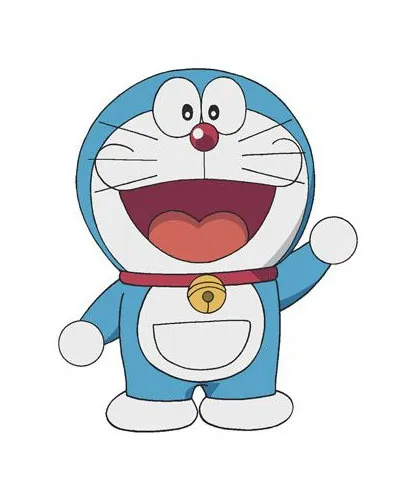 8. Cupid with arrow
Cupid with an arrow is an old and modern way of showing affection to your loved ones. It has been used by Greeks immensely as a sign of love.
If it looks too cute, you can change the expressions of the cupid. Or add the devil horns on the head to make it look more naughty than cute.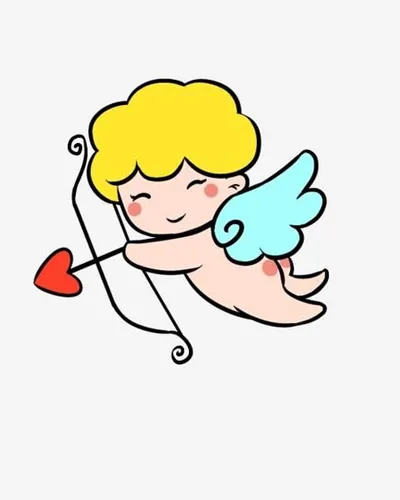 9. Cute emojis
Emojis are a great way of connecting with someone. When you can't express something in words. You can express it through emojis. Or maybe you have favorite emoji of you both throughout the conversation. You can use that as an inspiration to draw something for him.
Emojis are something easy to draw. You don't need artistic skills to do that.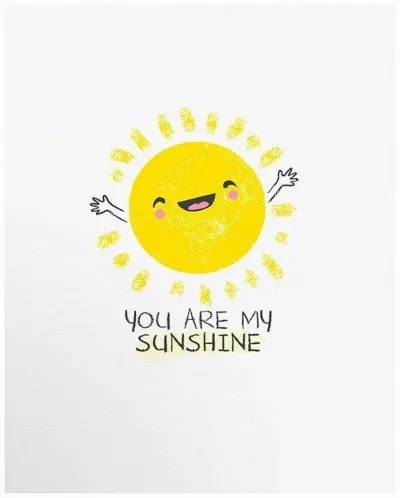 10. Puzzle drawing
You can draw cute puzzle drawings with something written underneath like You Complete Me, etc. here is an example you can try for your boyfriend.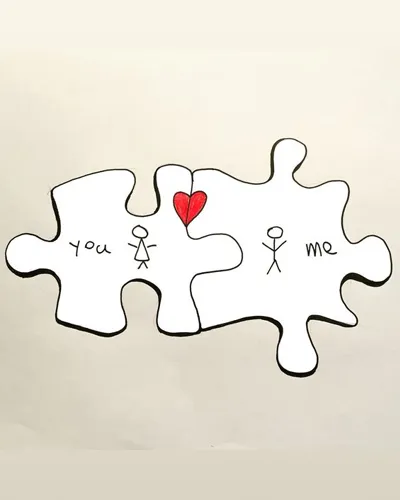 11. Favorite band logo
You may have listened to him listening to his favorite album or songs of his favorite band. You can use that band logo to draw for your boyfriend. With some innovations in it. You can add your touch to the logo. For sure he is gonna love it. Just go try it.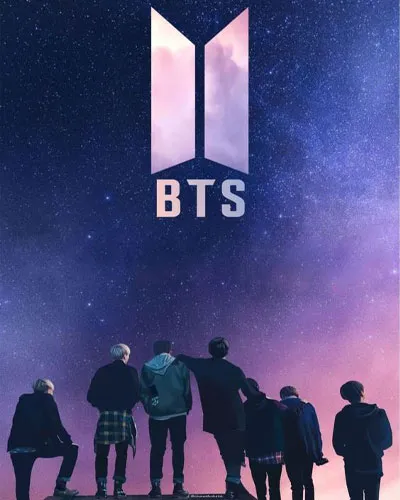 12. Your Heart Diagram
You can draw your heart diagram to show your huge love for him. That he is your favorite choice before anything.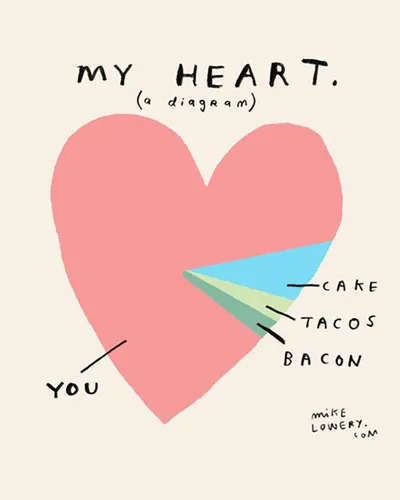 13. Favorite movie character
Does your boyfriend have any favorite movie character that he looks up to?
You can draw that character for him. It can be a superhero, an animated character or a fearless fighter.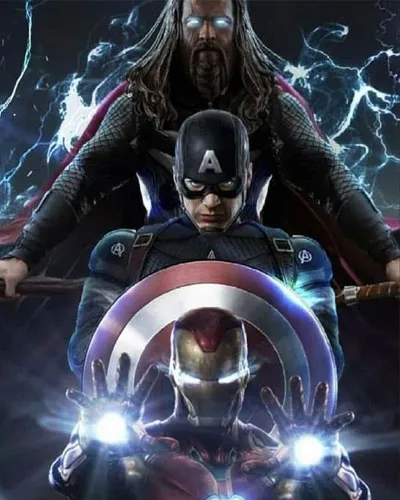 Drawing Ideas For Boyfriend
You can draw a lot of things for your boyfriend and surprise him with your ideas and creativity. There are many sketch ideas for boys given below.
---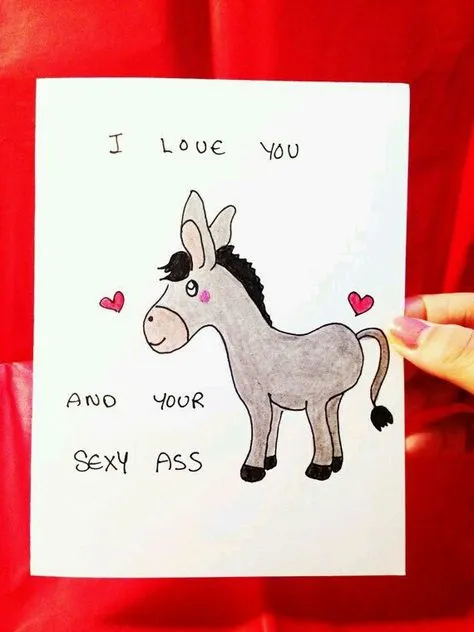 ---
17. His eyes
If you are an artist or have a love for sketching body parts, especially the eyes. You can give it a try. It is a loving way of showing your affection.
Ask him to sit still for a while. While looking into his eyes. Draw the beautiful shape and color of his eyes. It can be blue or brown with some gold in it.
It is a quiet moment of concentration and increases the intensity to see the details in his eyes.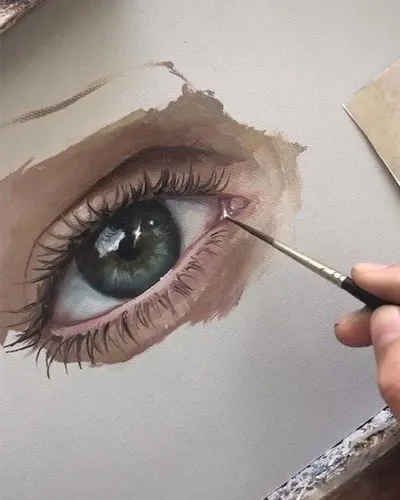 18. Love doodle
Doodling is a creative way of drawing. If you have trouble communicating or putting emotions into words, doodling can help you express your feelings. You can make creative love doodles also.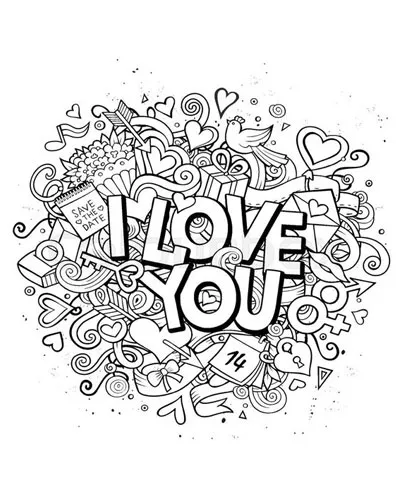 19. Pet
Your boyfriend is a pet lover? Want to give something he loves?
Take a favorite picture of his pet and draw it for him. You can draw the pet's portrait on paper or a canvas. After that frame it. Wrap it nicely and present it to your boyfriend.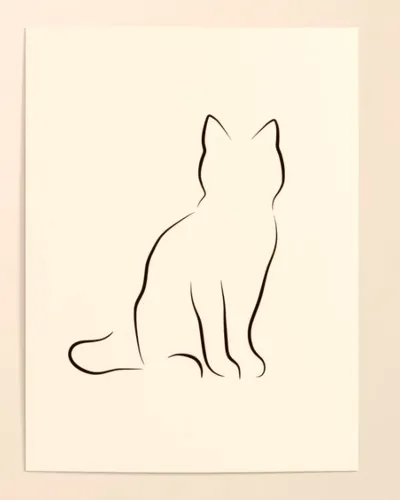 Related: Best gift ideas for a pet lover person
20. Love calligraphy
You can get your heart out through calligraphy. There are different ways of doing calligraphy. You can try several unique ideas and write cute short-word quotes for your lover.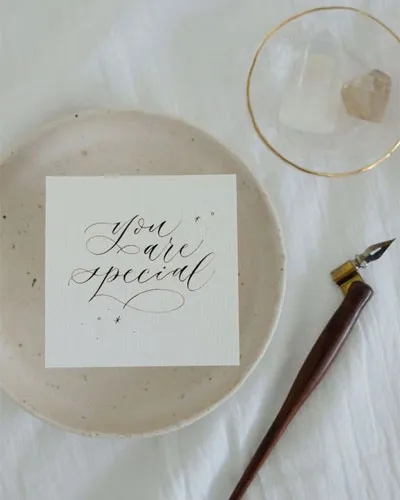 21. Favorite quote
Everyone has a favorite quote or a motto he lives by. Do you know your boyfriend's motto?
You can design his favorite motto or quote with a pen on paper or canvas, he will be definitely shocked after seeing the hidden message
If you do editing, etc. You can write with a stylus in a good calligraphy style.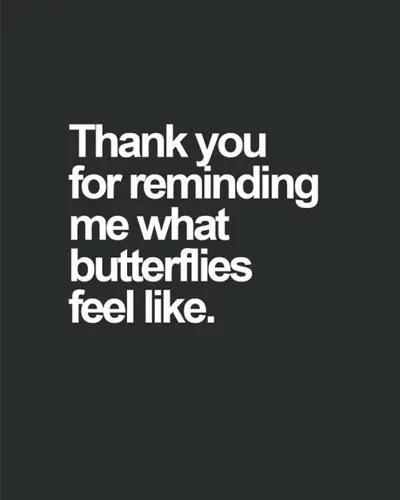 22. Robot love
It is not necessary to stick with cute animals or pets. If he is into robotic things you can go for it.
Draw two cute robots holding hands or giving a rose to the other etc.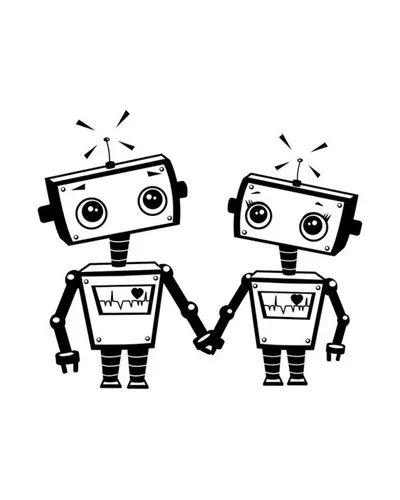 23. Musical instrument
Does your boyfriend like to play any instrument? Well, it's good for you. Whether it is just his instrument or him playing it with his friends. See his eyes when you give him his picture drawn on a canvas.
It is a great way of appreciating his hobbies and showing your love for him.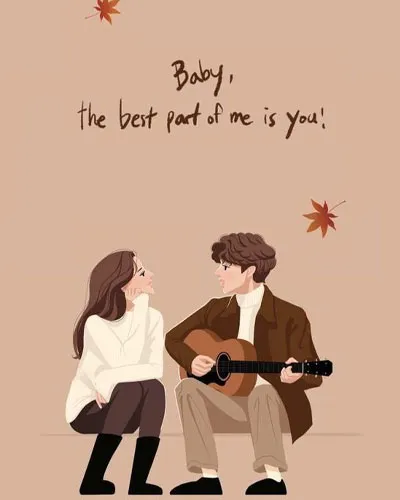 24. Kissing cheeks
You can take references from your picture. And draw you and your boyfriend kissing cheeks. Draw clothes with the same color and patterns. It is an adorable thing to draw for him. He is going to love it certainly.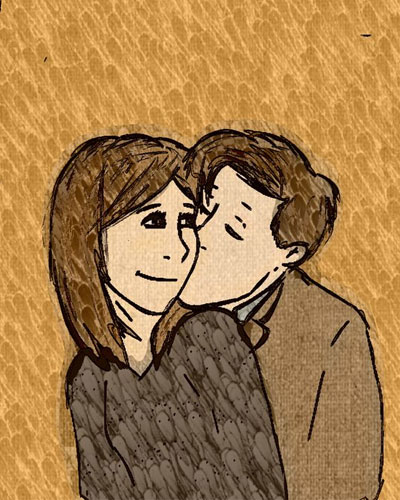 25. Favorite book 
If your boyfriend is a bookworm or loves to read books. He must have his favorite book. Your interpretation of the book cover or a scene from it is a unique chance you take.
He will be delighted to see the drawing of his favorite book.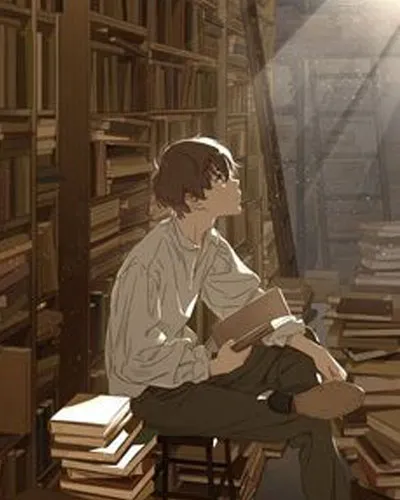 26. One line drawing
You can draw a one-line drawing of you and your boyfriend. One-line drawing is a huge trend these days. You can add different elements you both like in the background as well. i.e. A specific flower, star, or moon.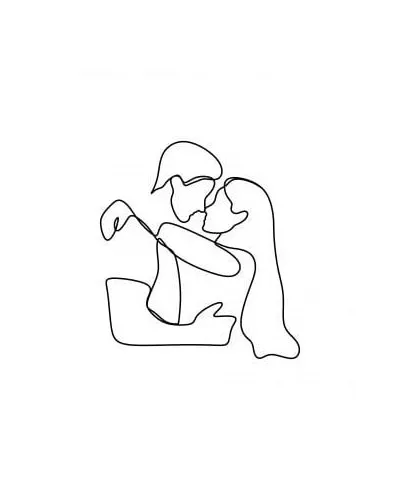 Well, if you don't know how to pose with your boyfriend then we have cutest couple photoshoot ideas here. Take idea and draw it online that you like.
They look great hanging on the wall and your boyfriend can hang them anywhere he wants.
Boyfriend Cute Things To Draw
How can I make my boyfriend flatter? There are plenty of things you can draw for your boyfriend. Some of them are discussed below.
---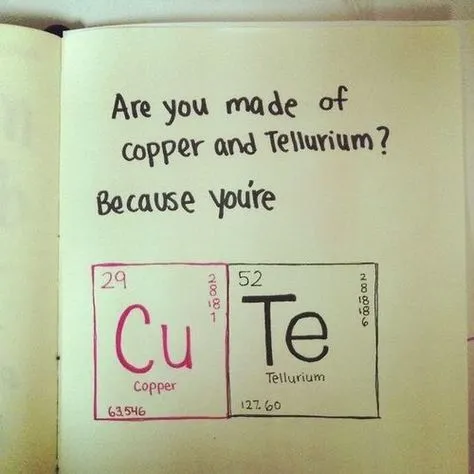 ---
30. Favorite city
Does your boyfriend keep talking about the places he has been to? Or does he loves to travel?
Then you must know his favorite city. You can draw a scene or his favorite place illustration or anything you like. It can be the Eiffel tower, the busy streets of Turkey, or the charming sites of Paris.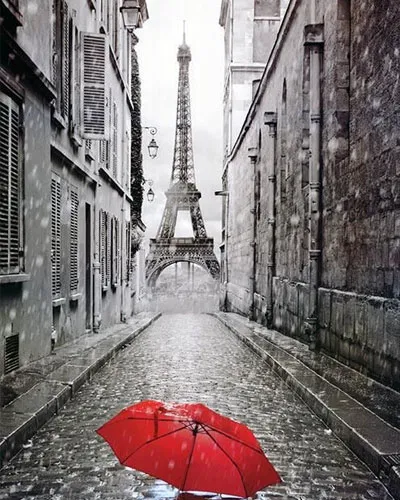 Tip: You can make a gift basket for a travel loving boy. Keep the drawing in the basket and some pocket sized gifts. He will definitely love it.
31. Caricature drawing
Want to do something funny for your boyfriend? Here is a great idea you can follow.
Caricatures are fun to make and fun to see as well. You can draw caricatures of you both. You can exaggerate the appearance, facial features, or clothes. It will give him a good laugh.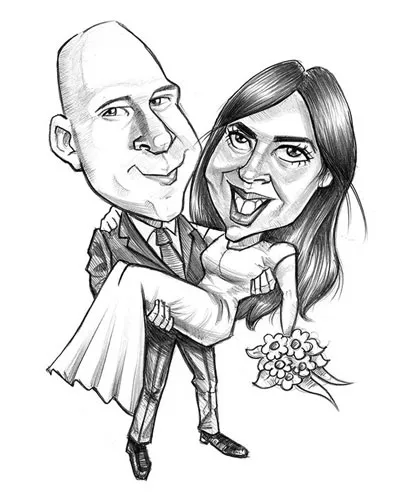 32. Favorite song
For sure everyone has an all-time favorite song. Illustrating your boyfriend's favorite song is a unique way of showing devotion and love. It might be a difficult thing but there is no harm in trying. Right?
You can write the lyrics of the song with your favourite pen and draw the interpretations of the song beside it.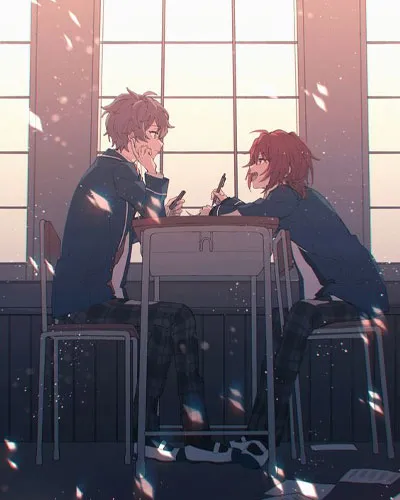 33. Game drawings
You may have your games like maybe you both like to play chess together, or many other games.
For example, Stitch bite is your game. You can use this idea and make a cute drawing for him.
You can also take the idea from the games you play and draw them.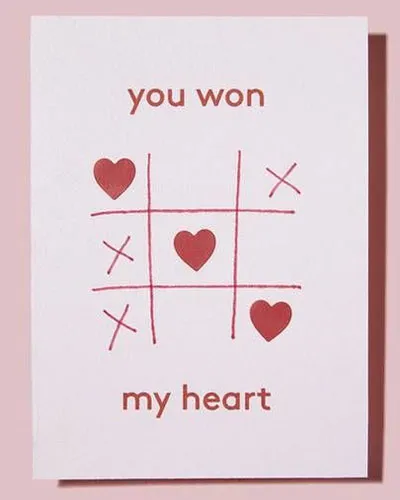 34. His Favorite Ideal
Everyone has someone to look up to. It can be his dad, mom, or a public figure. Knowing his ideals and giving them importance will mean a lot to him.
Drawing his ideal and presenting it to your boyfriend is an amazing way of showing your care for what is important to him.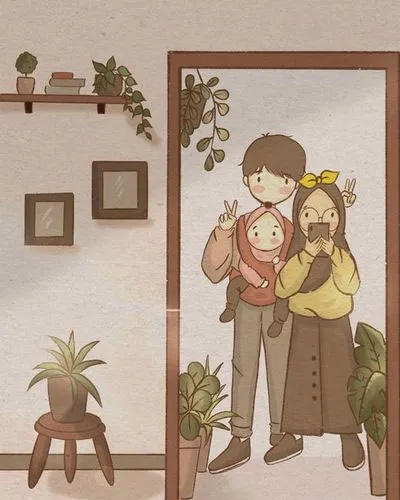 35. What I love about you
Appreciating is the key to any relationship just like communication. Appreciation can boost confidence and enhance the positive side of a person.
So yes, appreciate the person you love as much as you can. You can write to him about what you love about him. That he is kind, lovely, funny, generous, etc.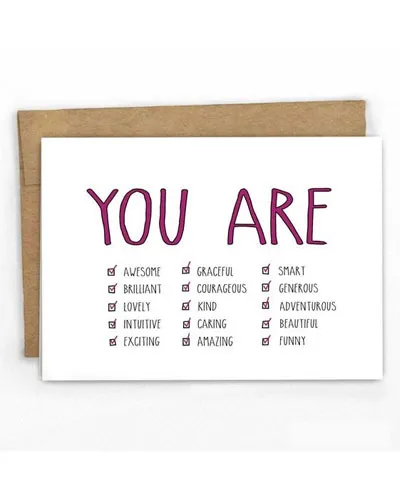 36. Holiday memory
You go on dates and meet each other. You must have many memorable moments shared. That you would love to cherish them again.
What could be a warm and fuzzy feeling than drawing your favorite holiday memory together? It can be the two of you decorating for any event or kissing under a tree or eating your favorite dessert together.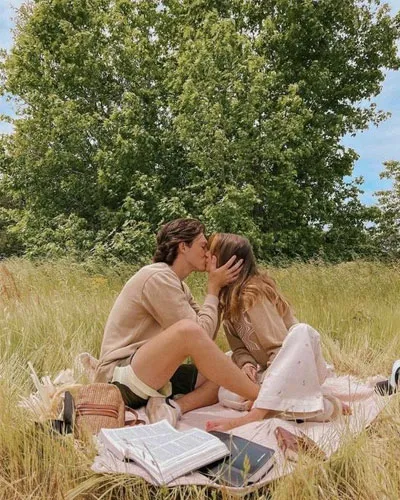 37. Cute fruit/veg drawing
If your boyfriend has a favorite fruit or vegetable. You can see their cute version with some quotes or lines. It is adorable and also funny to make him smile.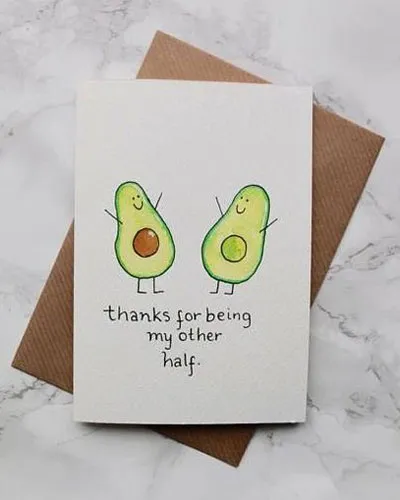 38. Comic of your love story
You don't have to go for realistic drawings and illustrations. You can switch to cartoonish illustrations or caricatures. Who agrees that it looks cuter?
Choose the best moment with your boyfriend that is funny and romantic. Illustrate it in the form of comics with some written dialogues and bubble speeches. Your boyfriend will love it.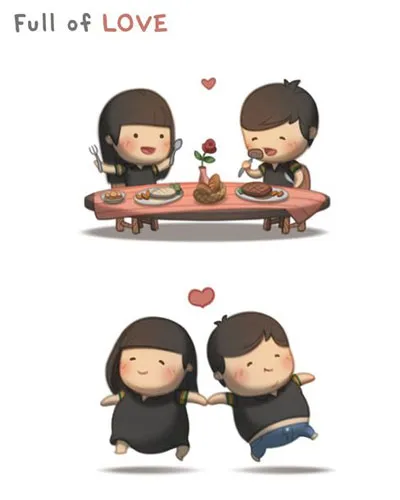 39. Long distance cards
Your boyfriend does not live in your city or country? Are you in a long-distance relationship? You can still do so many things to remind each other of your love.  Such as an example you can see in the given image.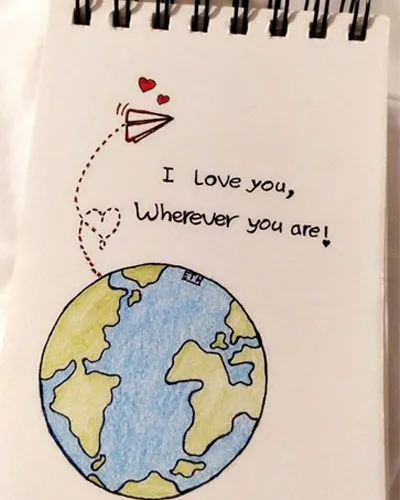 Interesting: You can take an abstract art world map and highlight the area where your loved one is living. Send him a picture of the map to show your love.
40. Date compilation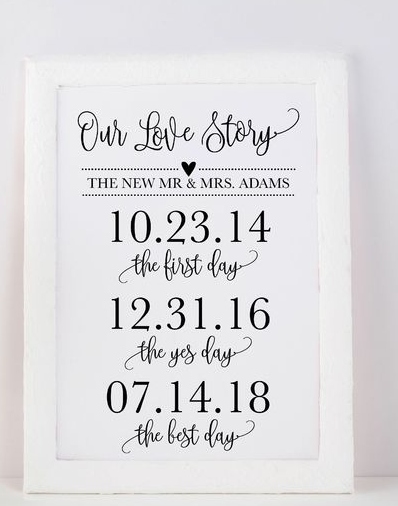 If you remember every date with your boyfriend. Why keep it to yourself? You can draw the best moments from every date and don't forget to give them a name or write a line underneath.
It shows your boyfriend how much his existence matters to you.
41. Maths lover
If your boyfriend is a maths lover. You can show your love in that language too. Here is an example you can get an idea from.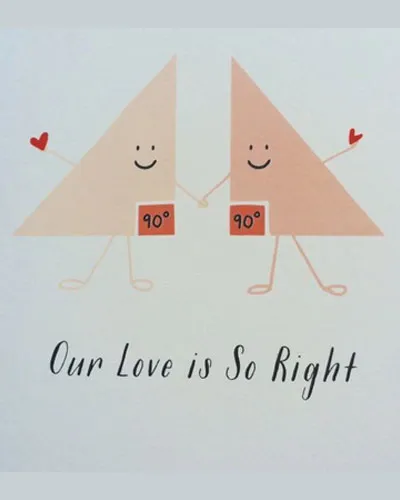 Interesting: Does your boyfriend love chemistry? Send him a gift related to chemistry that is an acrylic periodic table containing real elements. You can highlight the initial letter of his name with a permanent marker.
42. Sticky note aesthetic
Sticky notes are a lovely way to write short notes. You can write reasons why you love your boyfriend so much. Stick them over a chart or put them in a box. And give your lover a cute present. It is one of the great drawing ideas for my boyfriend.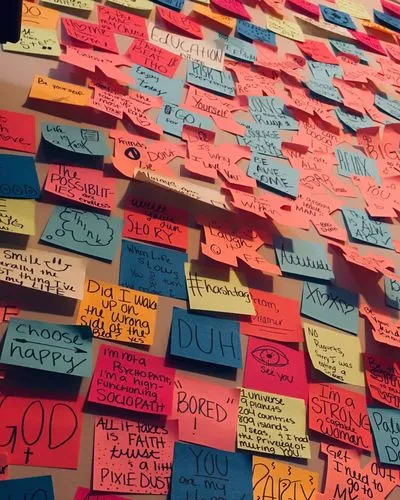 43. Favorite anime character
Most of the boys are crazy about anime characters (originated in Japan). Drawing him his favorite anime character or favorite anime series cover shows him your love for his hobbies.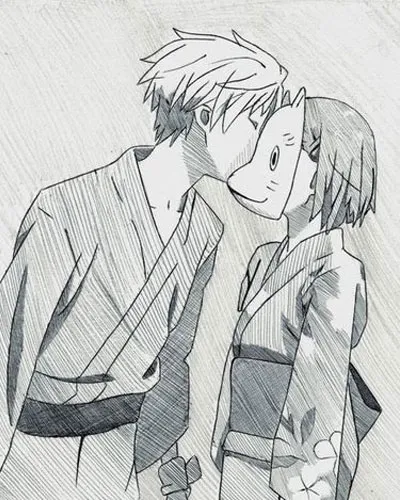 44. His bucket list wishes
You spend time together. Share your likings. You know what both of you wished for and want to do in your life. Individually or together. You can hand draw the illustrations of all the wishes together in one design.
It is a great way of revealing that you value your relationship.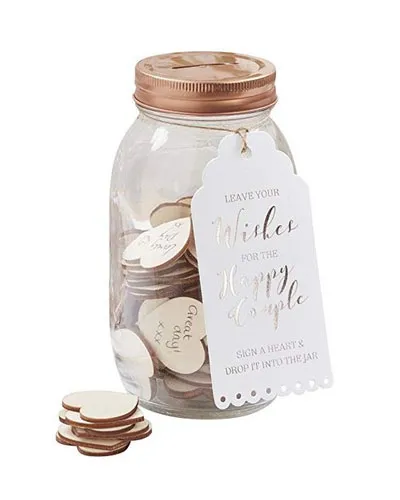 45. Hidden messages
Hidden messages are a fun thing to do. Using invisible ink pens with UV light, you can give your boyfriend a diary with written messages on it.
He can only read the messages if he bombards the UV light on the page.
Winding Up
Such drawings/paintings drawn with your hand are very valuable. You have invested your time, heart, and mind in something. How isn't it going to make someone feel special? A gift doesn't need to be lavish to be memorable, some of these drawings will forever remain close to his heart and soul.
You don't have to be a perfectionist or artist to do this, effort is all that matters. Sometimes the simplest gifts are the best ones. It shows him that you take so much time out of your day to make him feel worthy and special.